Autodialer Software
Automatic Telephone Dialer
Digital Phone Systems
Auto Dialer Phone System
Telecom Software
Predictive Dialer Simulation
Predictive Dialer Software
Predictive Dialer
Predictive Dialing
Patient Appointment Reminder Service

Information
Predictive Dialer Outbound Campaign
Predictive Dialer
Predictive Dialing Software
Business Phone Systems
B2B Phone System
Auto Dialers
Predictive Dialers
Autodialing
Auto Dialer Software
Automatic Dialer Solutions
Automatic Phone Dialer
Predictive Dialing Systems
Call Messaging
CRM Software Solutions
Predictive Dialer Software
Business Phone System
T1 Predictive Dialer
Telemarketing Autodialer
Virtual PBX Phone System
800 Answering Service
Toll Free Phone
Predictive Dialers
Work From Home Call Center
Call Routing
CRM Solution
Autodialer Software
Telemarketing Software
Telephony Software


DSC Tech Library
Predictive Dialers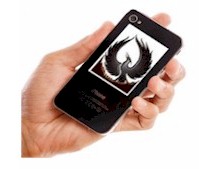 This section of our technical library presents information and documentation relating to Predictive Dialers and Auto Dialer software and products. The PACER and Wizard phone systems are PC based call center phone systems that are recognized as premier inbound and outbound computer telephony systems. Features such as automatic call distribution (ACD), Interactive Voice Response (IVR) and call recording have added a new dimension to the predictive dialer and auto dialer capabilities of these systems. These computer based dialing systems can perform various types of auto dialing campaigns simultaneously. These types include Predictive Dialing, Progressive Dialing, Preview Dialing and Dial on Demand.


<! ************** MAIN BODY ************************************************>
Don't Take Outbound Campaigns For Granted
---


The following is an extract from the article "Don't Take Outbound Campaigns For Granted" by Gustavo Agusti from Contact Professional.

"Outbound calling campaigns offer some of the call center's best opportunities for dramatic improvement – both in productivity and call connects, with a little help from some Intelligent Workforce Management.

The traditional view of using Workforce Management software in the outbound environment is that it is unnecessary. What difference does it make when the agent makes the call?

In fact, with the advent of predictive dialing, list management systems and blended inbound and outbound centers, it is more important than ever that the right employees be scheduled at the right time.
Campaign Goals
The goal of any outbound campaign is to deliver the campaign message to the right person with as few attempts as possible. Over the years, tools such as predictive dialing and "best time to call" list management software have been developed to improve the performance of outbound dialing. Let's examine their functions:
Predictive dialers use sophisticated algorithms to determine when to dial. These algorithms take into account many parameters including the number of available agents to determine when and how often to dial.


"Best time to call" software uses sophisticated behavior models based on historical call data and other external factors to determine the order of the list, that is, who to call at what time. However, in order to determine the best time, it also needs to know how many agents will be available to handle the calls at specific times of day.
Both predictive dialers and "best time to call" software tools rely on the availability of the right number of agents at the right time to perform.

What is the "right time" to call? One answer is that the right time to call is the time when it is most likely that the right person will be available to receive the call. If however, no agents are available at that time, you have lost opportunity. In fact even with all the sophisticated tools in the world you will not maximize productivity if the staff is not scheduled properly.

The solution to this dilemma is Intelligent Workforce Management (IWFM) integrated with the other tools......"


---

To view the entire article, please visit www.contactprofessional.com.


---
Predictive Dialer from $9,995
DSC offers an affordable entry level predictive dialer phone system that utilizes analog phone lines. This 4 line predictive dialing system includes our WIZARD dialer and softphone or comes optionally with our comprehensive software development toolkit. Predictive dialing campaigns can be developed using our WIZARD software setup utility or we can provide you with a custom predictive dialer campaign. These applications can be easily ported to our digital T1 phone system (PACER) when your call volume requires a larger system.

Calling campaigns can be quickly developed that call numbers from a phone list and when contact is made with an individual, the call can be routed to your online agent or to a work from home employee. If an answering machine is detected, a different message could be left on the machine.

This entry level predictive dialer can be easily expanded by adding additional agent lines and software to support a small call center operation including complete CRM applications. DSC provides voice broadcast software including our VB wizard development tool for creating voice broadcasting applications. This wizard guides you through each step when defining your VB applications. Comprehensive phone applications can be developed quickly. Simply record your phone prompts and fill in the blanks.