Autodialer Software
Automatic Telephone Dialer
Digital Phone Systems
Auto Dialer Phone System
Telecom Software
Predictive Dialer Simulation
Predictive Dialer Software
Predictive Dialer
Predictive Dialing
Patient Appointment Reminder Service

Information
Predictive Dialer Pacing Algorithms
Predictive Dialer
Predictive Dialing Software
Business Phone Systems
B2B Phone System
Auto Dialers
Predictive Dialers
Autodialing
Auto Dialer Software
Automatic Dialer Solutions
Automatic Phone Dialer
Predictive Dialing Systems
Call Messaging
CRM Software Solutions
Predictive Dialer Software
Business Phone System
T1 Predictive Dialer
Telemarketing Autodialer
Virtual PBX Phone System
800 Answering Service
Toll Free Phone
Predictive Dialers
Work From Home Call Center
Call Routing
CRM Solution
Autodialer Software
Telemarketing Software
Telephony Software


DSC Tech Library
Predictive Dialers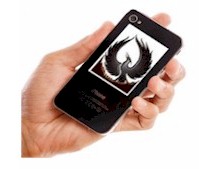 This section of our technical library presents information and documentation relating to Predictive Dialers and Auto Dialer software and products. The PACER and Wizard phone systems are PC based call center phone systems that are recognized as premier inbound and outbound computer telephony systems. Features such as automatic call distribution (ACD), Interactive Voice Response (IVR) and call recording have added a new dimension to the predictive dialer and auto dialer capabilities of these systems. These computer based dialing systems can perform various types of auto dialing campaigns simultaneously. These types include Predictive Dialing, Progressive Dialing, Preview Dialing and Dial on Demand.

<! ************** MAIN BODY ************************************************>
The trend toward "smart" pacing algorithms for call centers
Page 2
by Neil Pundit
Telemarketing & Call Center Solutions


---


Future Technologies From a purely quantitative point of view - contacts per hour, talktime per agent -.is only a little more productivity to be squeezed out of a predictive dialer. However, there are still a number of challenges:
* Providing better predictive models of who to call and when in order to maximize not just contacts, but results;

* Continuing to adapt predictive dialing algorithms to changes in the call center environment;

* Increasing the quality of the contact by improving the tools available to the agent and making the tools more responsive to individual agents.
Among the potential sources for further advances in telemarketing technology are other industries that have similar challenges. The tradeoffs in terms of optimizing abandon rates, agent idle time and number of calls launched are similar to the probabilistic challenges faced in workflow management, just-in-time manufacturing and operations research, to name a few.

Statistical queuing theory is another area that may help in the future -- identifying and reducing bottlenecks, for instance. Fuzzy logic may also be applicable to controlling the number of call launches. Experiential or neural-net-based learning may be able to improve the skill and effectiveness of call center agents. The algorithm may be able to "learn" individual agent profiles and optimize operations for each individual, taking into account their historical preferences.
Better Algorithms Will Continue To Increase Productivity
The empirical algorithms based on static statistical models have delivered tremendous productivity gains in recent years, but are essentially mature and inflexible. New algorithms based on rigorous mathematical techniques are more flexible, and have proven they can deliver productivity gains of up to 30 percent based on simulation runs and early field testing. The next generation of algorithms will embody still more advanced technologies aimed at improving the effectiveness of each contact, while providing virtually instantaneous adaptation to the dynamics of the calling environment. As call centers become larger and more complex, every small incremental gain in productivity becomes more important.

Copyright Technology Marketing Corporation Jun 1997
Provided by ProQuest Information and Learning Company. All rights Reserved. <! *********************** End Of Main ************************************>


---
Predictive Dialer from $9,995
DSC offers an affordable entry level predictive dialer phone system that utilizes analog phone lines. This 4 line predictive dialing system includes our WIZARD dialer and softphone or comes optionally with our comprehensive software development toolkit. Predictive dialing campaigns can be developed using our WIZARD software setup utility or we can provide you with a custom predictive dialer campaign. These applications can be easily ported to our digital T1 phone system (PACER) when your call volume requires a larger system.

Calling campaigns can be quickly developed that call numbers from a phone list and when contact is made with an individual, the call can be routed to your online agent or to a work from home employee. If an answering machine is detected, a different message could be left on the machine.

This entry level predictive dialer can be easily expanded by adding additional agent lines and software to support a small call center operation including complete CRM applications. DSC provides voice broadcast software including our VB wizard development tool for creating voice broadcasting applications. This wizard guides you through each step when defining your VB applications. Comprehensive phone applications can be developed quickly. Simply record your phone prompts and fill in the blanks.