Autodialer Software
Automatic Telephone Dialer
Digital Phone Systems
Auto Dialer Phone System
Telecom Software
Predictive Dialer Simulation
Predictive Dialer Software
Predictive Dialer
Predictive Dialing
Patient Appointment Reminder Service

Information
Predictive Dialer Technology
Predictive Dialer
Predictive Dialing Software
Business Phone Systems
B2B Phone System
Auto Dialers
Predictive Dialers
Autodialing
Auto Dialer Software
Automatic Dialer Solutions
Automatic Phone Dialer
Predictive Dialing Systems
Call Messaging
CRM Software Solutions
Predictive Dialer Software
Business Phone System
T1 Predictive Dialer
Telemarketing Autodialer
Virtual PBX Phone System
800 Answering Service
Toll Free Phone
Predictive Dialers
Work From Home Call Center
Call Routing
CRM Solution
Autodialer Software
Telemarketing Software
Telephony Software


DSC Tech Library
Predictive Dialers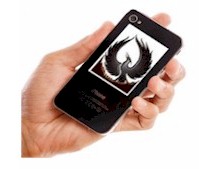 This section of our technical library presents information and documentation relating to Predictive Dialers and Auto Dialer software and products. The PACER and Wizard phone systems are PC based call center phone systems that are recognized as premier inbound and outbound computer telephony systems. Features such as automatic call distribution (ACD), Interactive Voice Response (IVR) and call recording have added a new dimension to the predictive dialer and auto dialer capabilities of these systems. These computer based dialing systems can perform various types of auto dialing campaigns simultaneously. These types include Predictive Dialing, Progressive Dialing, Preview Dialing and Dial on Demand. <! ************** MAIN BODY ************************************************>
Productivity Tools--A Little Technology Goes a Long Way
---


The following is an extract from the article "Productivity Tools--A Little Technology Goes a Long Way" by Jason Compton from CRM Magazine:

"Considering the tremendous investment that goes into a corporate call center, improving productivity and efficiency is a business imperative for managers. There is only so much an agent with a headset can do, but there are now a number of new and improved technologies that certainly can help.


Data entry
Data entry is a notorious consumer of call center agents' time, and nobody wants to waste precious hours manually cleansing postal data (there are about 5.4 billion misaddressed, returned pieces of mail every year). Software packages like QAS QuickAddress do batch correction of invalid data by comparing to USPS standards. More important for call center productivity, these types of products often can interface both with a contact center representative and a self-service Web user, enforcing proper addresses and offering autocompletion of city and street names to terminal users. These tools help ensure that customer-volunteered information is meaningful before a transaction is closed. "You would be surprised how many people just want to get to the next page and fill nonsense into the address field," says QAS COO Jonathan Hulford-Funnell. "There are a lot of 'Captain Kirks on the Starship Enterprise' out there."
Predictive dialing
Automatic, and later predictive dialing, took away a great deal of the tedious (and sometimes unreliable) work of manual dialing for outbound customer contact center agents. Predictive dialers often generate four times as many calls in an hour as manual dialing. Once incomplete calls (busy signals, answering machines, etc.) are accounted for, some users more than double their calls-per-hour and their talk-time-per-hour. SalesForce Australia, an outbound calling solution provider, did just that using the Genesys Telecommunications Labs Inc. predictive dialer suite.

The knock against predictive dialer technology is that it was originally developed for bill collection, and as such the algorithms that check agent availability to accept a valid call and smoothly transfer a customer connection tend to gloss over issues of customer experience. However, the technology was further improved to comply with recent State of California Public Utilities Commission regulations that require outbound callers to maintain low error rates (dropped calls, or those not promptly transferred to a representative). The rules currently stipulate a 3 percent error rate; a transition to a 1 percent error rate is planned.
Collaboration tools
With the current market placing a significant premium on efficiency, solutions geared towards improving knowledge flow and the reuse of information look quite attractive. The value of this comes in leveling the playing field for all agents, and by extension for all customers, says Anthony Lye, president and CEO of collaborative software vendor ePeople. "If you have two support executives sitting next to each other, often one is better than the other, because he has a better personal network of content resources." Tools like the ePeople system put to work on problem resolution teams that can communicate either synchronously through a real-time browser interface, or asynchronously via stored email.

Wireless Internet software developer Openwave adopted ePeople in its developer support center, resulting in a 70 percent reduction in resolution times. Collaborative knowledge sharing and problem solving is particularly critical in environments where no one person can answer every--or even any--question. "In the classic call center escalation, if you don't know the answer you press a button and it flows to someone else. But for complex issues you end up with a ping-pong effect," Lye says. "Everybody wants to hand it off, because they can't handle it and you have a significant number of calls queuing up." Collaboration tools like ePeople, or even instant messaging software, can help agents avoid escalation or ping-pong by resolving problems with coworkers on the same call.
Training simulation
One very popular method of agent training is role-playing, but traditionally that process locks up two people at a time. Companies like Sivox Technologies offer call center simulation software that agents can use on their own. Sivox, for example, uses a specially designed mock-up of a contact center's native software, along with digital voice playback and voice recognition. Sivox is not offering a fully interactive AI customer just yet--that sort of interactivity is years away. But the voice recognition software listens for critical concepts and phrases flagged by the simulation designers, and if they are not found the agent terminal pops up an advice window with the proper course of action....."


---

To view the entire article, please visit www.destinationcrm.com.


---
Predictive Dialer from $9,995
DSC offers an affordable entry level predictive dialer phone system that utilizes analog phone lines. This 4 line predictive dialing system includes our WIZARD dialer and softphone or comes optionally with our comprehensive software development toolkit. Predictive dialing campaigns can be developed using our WIZARD software setup utility or we can provide you with a custom predictive dialer campaign. These applications can be easily ported to our digital T1 phone system (PACER) when your call volume requires a larger system.

Calling campaigns can be quickly developed that call numbers from a phone list and when contact is made with an individual, the call can be routed to your online agent or to a work from home employee. If an answering machine is detected, a different message could be left on the machine.

This entry level predictive dialer can be easily expanded by adding additional agent lines and software to support a small call center operation including complete CRM applications. DSC provides voice broadcast software including our VB wizard development tool for creating voice broadcasting applications. This wizard guides you through each step when defining your VB applications. Comprehensive phone applications can be developed quickly. Simply record your phone prompts and fill in the blanks.