Autodialer Software
Automatic Telephone Dialer
Digital Phone Systems
Auto Dialer Phone System
Telecom Software
Predictive Dialer Simulation
Predictive Dialer Software
Predictive Dialer
Predictive Dialing
Patient Appointment Reminder Service

Information
Predictive Dialer
Predictive Dialing Software
Business Phone Systems
B2B Phone System
Auto Dialers
Predictive Dialers
Autodialing
Auto Dialer Software
Automatic Dialer Solutions
Automatic Phone Dialer
Predictive Dialing Systems
Call Messaging
CRM Software Solutions
Predictive Dialer Software
Business Phone System
T1 Predictive Dialer
Telemarketing Autodialer
Virtual PBX Phone System
800 Answering Service
Toll Free Phone
Predictive Dialers
Work From Home Call Center
Call Routing
CRM Solution
Autodialer Software
Telemarketing Software
Telephony Software


DSC Tech Library
Predictive Dialers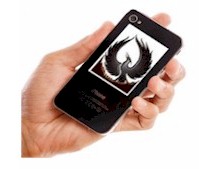 This section of our technical library presents information and documentation relating to Predictive Dialers and Auto Dialer software and products. The PACER and Wizard phone systems are PC based call center phone systems that are recognized as premier inbound and outbound computer telephony systems. Features such as automatic call distribution (ACD), Interactive Voice Response (IVR) and call recording have added a new dimension to the predictive dialer and auto dialer capabilities of these systems. These computer based dialing systems can perform various types of auto dialing campaigns simultaneously. These types include Predictive Dialing, Progressive Dialing, Preview Dialing and Dial on Demand. <! ************** MAIN BODY ************************************************>
Market Watch: Contact Center Update
---


The following is an extract from the article "Market Watch: Contact Center Update" written by David Myron from CRM Magazine:

"The outbound call center industry is swimming in legislation issues these days. In addition to the national Do Not Call registry, telemarketers are facing some heavy scrutiny from state public utility commissions (PUCs) and legislators for dead air and abandoned calls when calling consumers on the phone.

If your organization is pestering consumers with unwanted sales or telemarketing calls, be prepared to receive some harassing calls in turn from Uncle Sam if Federal Trade Commission (FTC) Chairman Timothy Muris gets his way. In January Muris requested approval from members of the House Committee on Energy and Commerce to fund the operation of the national "Do Not Call" registry.

Prompted by letters from some 64,000 fed-up consumers, the Commission concluded that a national "Do Not Call" registry was necessary to protect consumers' privacy from an abusive pattern of calls from sellers or telemarketers. So on December 18, 2002, the Commission announced its adoption of the "Do Not Call" amendment to the Telemarketing Sales Rule (TSR), which was adopted by the Commission in August 1995 to prohibit deceptive telemarketing practices, prevent calls by telemarketers to consumers who had requested not to be called by a specific vendor, and prohibit calls to consumers before 8 a.m. or after 9 p.m. local time for the consumer.

Already states have taken matters into their own hands. At least 27 states have enacted "Do Not Call" laws, 25 of which have established registries, Muris told the Congressional committee. Some states will fine telemarketers as much as $350 for calling someone on the "Do Not Call" registry, says Esteban Kolsky, senior research analyst covering call centers at Gartner Inc.

"The national registry will provide efficiency benefits to consumers," Muris says. "It will give them an easy, no-cost way to sign up under both state and federal "Do Not Call" laws, and to file complaints if telemarketers call them in violation of state or federal laws."

While the national "Do Not Call" amendment benefits consumers, companies that telemarket stand to benefit as well. Telemarketers will save on the time and expense associated with calling people who do not want to be called, Kolsky says. Additionally, companies will save on current compliance costs. To comply with the current state "Do Not Call" laws, telemarketing firms calling into participating states are required to pay an estimated $10,139 in annual fees to obtain each state registry, Muris say. "With more than half of the states requiring telemarketers to buy their no-call lists, and more states considering legislation to do the same, telemarketers ultimately will have to purchase dozens of separate lists at an ever-increasing cost. A national system that also provides free access to the states is a more efficient approach," Muris says.

Muris noted that the amended TSR does not preempt state "Do Not Call" laws. "The Commission is hopeful, however, that over the next twelve to eighteen months the FTC and the states will harmonize their 'Do Not Call' requirements and procedures," an FTC source says.

Start-up costs for the national "Do Not Call" registry are estimated to be about $16 million, Muris says, and, if granted by the end of this past January, consumers can sign up by June 2003. (Editor's note: At press time it was not yet determined whether funding for the registry would be approved by the Congressional committee.)......"


---

To view the entire article, visit www.destinationcrm.com or contact Senior Editor David Myron at dmyron@destinationCRM.com <! *********************** End Of Main ************************************>


---
A "Smart" Approach To Predictive Dialing

Most outbound calling campaigns that use predictive dialing experience a low response rate from called individuals. Your call center agents are talking more on the phone but experiencing a high level of frustration because of such a low interest level. The PACER, with its outbound IVR feature, can help qualify leads by not only detecting an individual on the line, but by playing a pre-recorded message up front. This message can be a consistent, high quality introduction to your company, products or service.

Through interactive touchphone selection, your customer or prospect can now choose from various options. One choice may be to talk with your agent, leave a voice message, request another call back time, or simply express no interest. Calls that are passed to your agents are far more qualified and the probability of a successful call with this individual has increased dramatically. Since the phone system is doing the introductory qualification, you will need fewer agents to handle these calls. Your agents will no longer be repeating over and over the same introduction - now they will be talking with an interested and qualified party.



Predictive Dialer from $9,995
DSC offers an affordable entry level predictive dialer phone system that utilizes analog phone lines. This 4 line predictive dialing system includes our WIZARD dialer and softphone or comes optionally with our comprehensive software development toolkit. Predictive dialing campaigns can be developed using our WIZARD software setup utility or we can provide you with a custom predictive dialer campaign. These applications can be easily ported to our digital T1 phone system (PACER) when your call volume requires a larger system.

Calling campaigns can be quickly developed that call numbers from a phone list and when contact is made with an individual, the call can be routed to your online agent or to a work from home employee. If an answering machine is detected, a different message could be left on the machine.

This entry level predictive dialer can be easily expanded by adding additional agent lines and software to support a small call center operation including complete CRM applications. DSC provides voice broadcast software including our VB wizard development tool for creating voice broadcasting applications. This wizard guides you through each step when defining your VB applications. Comprehensive phone applications can be developed quickly. Simply record your phone prompts and fill in the blanks.