Phone Interviews
Automatic Call Distribution
Telecommuting Software
Window On the Web
Voice Recording Software
Predictive Dialer
Business Phone Systems
Softphone

Information
Telephone Interviews
Phone Surveys
Phone Survey Software
Telephone Surveys
Customer Surveys
IVR Call
Clinical IVR
Employee Opinion Survey
Automatic Surveys
Salary Survey
Customer Satisfaction Survey
Customer Service Surveys Opinion Survey
Automated IVR Survey
Political Survey
Marketing Survey
Consumer Survey
Automated Surveys



<! ************** MAIN BODY ************************************************>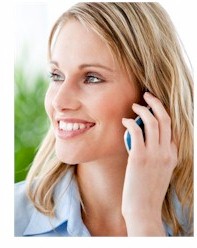 Technology from Database Systems Corp. lets you develop IVR survey applications using our interactive voice response IVR solutions. Surveys can be initiated by outbound phone calls or can be a response to callers. Using our PACER and WIZARD phone systems with the Smart Message Dialer and survey software, we can call your survey prospects and play a highly focused and custom greeting. We then can give your survey audience the option to take your survey or even talk with a representative, leave a voice message, hear additional information, or simply decline to participate in the survey. The survey can accept touchphone response or can record each question response for later analysis. To view more information regarding our automated phone applications, please visit our Automatic Phone Survey solution web page.

The following is an article relating to call survey and phone interview techniques and products and services in our business.


---
Computer Aided Telephone Interviewing
RDA Group, www.rdagroup.com

With the advent of software designed to control telephone surveys and enter data in one step, telephone interviewing became an even more cost-effective means of collecting information. Our custom-designed CATI software gives us the flexibility to ask the most complex questions in a simple straightforward manner.
CATI offers a number of advantages:
It is possible to draw large geographically dispersed samples using this methodology.


Random digit dialing means that even unlisted numbers can be reached. By setting callback rules (meaning every number is tried a minimum number of times, usually three), the researcher can adhere to proper sampling methods.


As questionnaires are programmed into a computer, changes to the questionnaire are easy to make. More complex questions and skip patterns can be utilized since the computer keeps track of all answers.


Data entry costs are eliminated, since respondentsí answers go directly into a database.


Large numbers of interviewers can be assigned to a study, resulting in rapid completion of even large studies.


Questionnaires can be pretested, modified and the full study launched the next day.
CATI has a number of disadvantages:
Length of interview limits the amount of information that can be gathered. The optimum length of a telephone interview is less than 15 minutes, with the maximum amount of time respondents will stay on the phone about 30 minutes (this requires considerable effort on the part of the Interviewer, and possibly an incentive.)


Surveys on exhibits ( e.g. advertising/promotional materials) can not be easily performed over the telephone, and are impossible with Random Digit Dialing.


It can be difficult to deal with complex questions and scales over the telephone.
<! *************** END OF MAIN *******************************************>


---