Predictive Dialer
Business Phone Systems
Emergency Notification Systems
Alert Communications Community Notification
Emergency Notification System
Emergency Alert System EAS
Emergency Broadcasting Systems
Emergency Phone Dialer

Information
Emergency Communications and Technology
School Closing Alert
School Announcement
School Alerts



<! ************** MAIN BODY ************************************************>

Emergency Alert Systems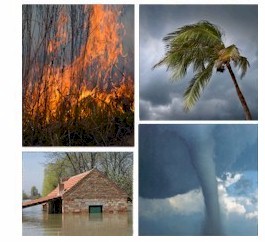 This section of our technical library presents information and documentation relating to Emergency Calling Systems and Disaster Recovery Applications, specifically Emergency Communications and Technology . Should an emergency arise in your community, our 911 broadcast service can deliver large volumes of calls quickly using thousands of phone lines simultaneously. In the event of a blizzard, wild fire or devastating flood, your community can be notified quickly given specific instructions if an evacuation is required using our emergency broadcasting service. If a dangerous chemical spill occurs in your community, you can target specific areas to call. If a severe snow storm hits your area, your community can be notified of school closings or event cancellations.

The following are articles and technical guides relating to the emergency notification and emergency alert voice broadcasting services and systems that are in use today. Also, included in our library are technical documents relating to our 911Broadcast products and services.



---
Emergency Communications and Technology
---
What Is Automatic Emergency Notification Dialing?
Emergency dialers call numbers from a computer managed list playing a recorded message to the call recipient (or answering machine) and optionally distributes these calls to your emergency response team. There are several other types of emergency phone dialing that can be performed by our system. These dialing techniques are useful for not only dialing your community for notification purposes, but also for contacting your support and emergency personnel.

The following types of dialing require emergency call center operators:
For traditional dialing there is a preview dialing feature that allows your emergency personnel to view the call information prior to the call being placed. The caller can decide not to initiate the call.
Progressive dialing passes the call information to the response team operator at the same time the number is being dialed by the phone dialer. The emergency operator usually has a few seconds to view the call information, but cannot stop the call process.
Predictive Dialing is more sophisticated because the phone dialer automatically calls several numbers and only passes a call to your response operator when a person has been contacted. This eliminates busy signals, answering machines, etc.
Finally Smart emergency dialers place calls, play recorded messages and prompts, and pass the calls to your response team only when the called individual needs to talk with a member of your emergency response team.
Smart Emergency Notification Dialing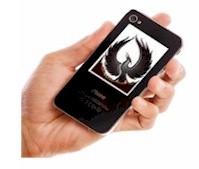 Auto dialing saves you time and money because the phone dialer is eliminating non-productive calls (busy signals, no answers, disconnects, etc.). But the PACER emergency auto dialers can go even further. Using our Smart Message Dialing features, the PACER phone dialers can place emergency message calls and optionally pass a call to your response team when the called individual needs assistance. Your response center can realize tremendous productivity savings. Combining autodialing and IVR features with our text to speech software, the PACER emergency phone dialer plays a pre-recorded message and lets the called individual make touchphone selections to obtain further information. They can talk with a response team member or even leave a recorded message.

It is important that your emergency phone dialer support these various types because all emergency calling campaigns do not fit just one dialing scheme.


<! *************** END OF MAIN *******************************************>