Emergency Notification Systems
Alert Communications Community Notification
Emergency Notification System
Emergency Alert System EAS
Emergency Broadcasting Systems
Emergency Phone Dialer
Predictive Dialer
Business Phone Systems

Information
Emergency Communications Systems
School Closing Alert
School Announcement
School Alerts



<! ************** MAIN BODY ************************************************>

Emergency Communications Systems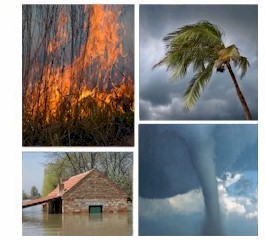 This section of our technical library presents information and documentation relating to Emergency Calling Systems and Disaster Recovery Applications, specifically Emergency Communications Systems . Should an emergency arise in your community, our 911 broadcast service can deliver large volumes of calls quickly using thousands of phone lines simultaneously. In the event of a blizzard, wild fire or devastating flood, your community can be notified quickly given specific instructions if an evacuation is required using our emergency broadcasting service. If a dangerous chemical spill occurs in your community, you can target specific areas to call. If a severe snow storm hits your area, your community can be notified of school closings or event cancellations.

The following are articles and technical guides relating to the emergency notification and emergency alert voice broadcasting services and systems that are in use today. Also, included in our library are technical documents relating to our products and services.



---
Emergency Communications Systems

Telephone Reassurance Program
---
Types of Emergency Communications System Calls
Simple Warning Message - This is a basic emergency alert call where the phone system dials from a list and plays one standard message either to an individual or to an answering machine. No agent or volunteer is required to talk with the contacted household member who in turn simply listens to the message. This technique could be useful when you wish to simply provide a brief but clear message and contact as many households as possible with this message such as a tornado warning.



Warning Message and Touchphone Responses - This method expands the prior call technique by playing a message that gives the contacted individual options from which to select. Using touchphone responses such as "Press 1 for...", the choices could include obtaining additional information, leaving a voice message, or simply terminating the call. A different message can be left on an answering machine or the answering machine could be ignored completely. Although more complex than the prior call types, this form of message dialing does not require that an individual from the community be available to handle this call.


Warning Message and Call Transfer - This is similar to the prior call technique but with the option to transfer the call to a third party phone number. Again, using touchphone responses the contacted individual can request that the call be transferred to another person or organization. The phone system dials another number and when contact is made with the third party or different phone system, the call is transferred. This is effective when you need to get some form of feedback from the called individual.



Database Systems can provide any type of emergency calling program required by your community and can even blend several different types based upon the nature of your alert system and your desired contact method. <! *************** END OF MAIN *******************************************>