Automatic Call Distribution
Phone Dialer
Autodialer Software
Automatic Telephone Dialer
Digital Phone Systems
Predictive Dialers
Auto Dialer Phone System
Telecom Software

Information
Predictive Dialer
Predictive Dialing Software
Business Phone Systems
B2B Phone System
Auto Dialers
Predictive Dialers
Phone Dialers
Progressiver Dialer
Automated Dialer
Telephone Dialers
Automatic Telephone Dialing
Telephone Dialer Software


DSC Tech Library
Predictive Dialer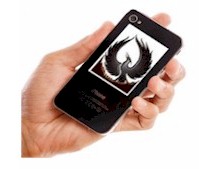 This section of our technical library presents information and documentation relating to Predictive Dialers and Auto Dialer software and products. The PACER and Wizard phone systems are PC based call center phone systems that are recognized as premier inbound and outbound computer telephony systems. Features such as automatic call distribution (ACD), interactive voice response (IVR) and call recording have added a new dimension to the predictive dialer and auto dialer capabilities of these systems. These computer based dialing systems can perform various types of auto dialing campaigns simultaneously. These types include Predictive Dialing, Progressive Dialing, Preview Dialing and Dial on Demand. <! ************** MAIN BODY ************************************************>
Answering Machine Detection Delays
To properly detect the difference between answering machines and live answers requires a delay measured in fractional to a few seconds. This can present problems for technology solution providers that rely on this telecommunication equipment feature.

In the article "Call Delays & "The Answering Machine Detection Dilemma" from www.tmcnet.com, the author looks into this problem and how it impacts businesses. He states:

"There will be some concern about the limit put on call delays due to the time required to perform answering machine detection. Forget the claims you hear for high detection levels in several hundreds of milliseconds. The fact is that two seconds from the time the line goes offhook will be tough for some dialers performing answering machine detection, as opposed to other kinds of call-progress detection. Here are four reasons why users may want to forgo this kind of detection and hence be sure to comply with the call delay rule.
Predictive dialers are increasingly used for marketing campaigns, away from their traditional homebase of debt collection, where concern for caller reaction was not always high. Today in the U.S., many consumers simply hang up when they know a dialer is doing call progress analysis on them to determine whether or not they are an answering machine. Or their blood pressure rises if the answering machine detection is slow, and the agent is then in for a difficult call.


The agent misses the first "hello" and perhaps the second as well.


If the speed of detection is increased to avoid these problems, then it is pretty certain that some live calls will be mistaken for answering machines and dropped.


If the agent does the detection, then there is the scope to leave a personalized message.
For users worried about the impact on productivity, measured as minutes of talk time per agent hour, it is probably a lot less than you think.


For further detail on this article, visit www.tmcnet.com. <! *************** END OF MAIN *******************************************>


---


Predictive Dialer Software and Call Center Predictive Dialers - Database Systems Corp. provides CRM call center software plus CTI phone systems, predictive dialers, IVR systems, ACD systems, Voice Broadcasting systems.