Automatic Call Distribution
Phone Dialer
Autodialer Software
Automatic Telephone Dialer
Digital Phone Systems
Predictive Dialers
Auto Dialer Phone System
Telecom Software

Information
Predictive Dialer
Predictive Dialing Software
Business Phone Systems
B2B Phone System
Auto Dialers
Predictive Dialers
Phone Dialers
Autodialing
Auto Dialer Software
Automatic Dialer Solutions
CRM Software Solutions
Emergency Phone Tree Service
Predictive Dialer Software
Autodialer Software
Phone Tree Messaging
Business Phone System
Automatic Phone Dialer
Telemarketing Autodialers
Call Center Phone Dialing
Progressiver Dialer
Automated Dialer
Telephone Dialers
Automatic Telephone Dialing
Telephone Dialer Software


DSC Tech Library
Predictive Dialer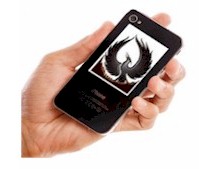 This section of our technical library presents information and documentation relating to Predictive Dialers and Auto Dialer software and products. The PACER and Wizard phone systems are PC based call center phone systems that are recognized as premier inbound and outbound computer telephony systems. Features such as automatic call distribution (ACD), interactive voice response (IVR) and call recording have added a new dimension to the predictive dialer and auto dialer capabilities of these systems. These computer based dialing systems can perform various types of auto dialing campaigns simultaneously. These types include Predictive Dialing, Progressive Dialing, Preview Dialing and Dial on Demand. <! ************** MAIN BODY ************************************************>
CRM in Action
By Joe Fleischer, Commweb.com

How Alaska Airlines and Hilton Reservations Worldwide get more value from their call centers by listening to customers.

As a call center manager, you're responsible for juggling the demands of various constituencies, including your bosses and the people you supervise. Nevertheless, you're well aware that the most important group you ultimately serve is customers.

Yet despite the prevalence of the term "customer relationship management," or CRM, during the last six years, it's becoming clearer than ever that customers don't seek relationships with companies.

Take, for instance, loyalty programs, such as those that allow consumers to earn frequent-flyer miles. According to a March 2004 survey of 1,047 on-line panelists by consumer marketing company Maritz, the most prevalent reason consumers said they quit loyalty programs was that they felt it took too long for them to earn rewards. That was the view among 70% of respondents. Other leading reasons consumers cited for leaving loyalty programs were that they were not happy with the rewards that were available or the rewards they received. And roughly a sixth of respondents mentioned poor service as the reason they didn't stay with a loyalty program.

Customers are selfish, and they should be. During the last economic boom, a myth arose that it was possible for consumers to get valuable services, such as Internet access, without having to give up anything in return other than wasting time looking at pop-up ads. That myth disappeared in a financial climate where it was no longer viable to give away stuff for free.

We're now living in a time, with several major airlines on the verge of bankruptcy, when customers are concerned about losing rewards they had hoped to receive by virtue of participating in loyalty programs. The upshot: Loyalty isn't something companies create through marketing programs; it's what they earn from customers. The better companies get to know their customers, the better their customers want to get to know them.

In this article, we profile call centers within Alaska Airlines and Hilton Reservations Worldwide. These centers may already be familiar to you, especially if you attended our Annual Call Center Expo (ACCE) this past September in Seattle. ACCE included the opportunity to tour Alaska Airlines' call center. And Tim Cook, vice president of North American operations for Hilton Reservations Worldwide, spoke at the conference during ACCE.

These call centers have more in common than being part of the hospitality industry. In recognizing the connection between how they develop agents, and how they assist customers, Hilton and Alaska Airlines show that service isn't a means of building relationships; it's an end in itself. To have relationships to manage in the first place, companies have to prove they deserve the loyalty they seek.
Alaska Airlines: QA Takes Off
Offshoring and outsourcing, in the minds of many Americans, represent the most disturbing effects of globalization on the value of labor. But what if it were possible, through a highly-targeted approach to offshoring, to raise the value of the work call centers agents do?

Alaska Airlines seems to have found the answer for the call center that serves four million members of its frequent-flyer program: bringing quality assurance (QA) overseas.

Of the 1,200 call center agents who answer calls from Alaska Airlines' customers, 70 agents specifically assist customers with inquiries about their frequent-flyer miles. These agents, who work six-hour shifts, answer calls on weekdays from 8 am to 6 pm Pacific time, averaging 85 calls per day.

Unlike most of the other agents, this group is part of the airline's marketing team, so the airline designates agents who speak by phone with frequent-flyer members as nonunion employees. With this status, agents in this group have the opportunity to earn bonuses, and higher salaries, based on how the airline evaluates their performance.

As is becoming more common in call centers, agents receive evaluations not only for their effectiveness in communicating with customers, but also for their efforts to upsell and cross-sell them. For frequent-flyer members, cross-selling refers to offering services from the airline's partners, like banks, hotel chains and rental car providers.

Yet what's most intriguing about Alaska Airlines' frequent-flyer call center isn't so much the criteria that underlie agents' evaluations; it's where the evaluations come from. In collaboration with HyperQuality, a third-party call evaluation company with offices in Seattle, WA, and Gurgaon, India, the airline provides each agent in the frequent-flyer group with feedback on one randomly-selected call per day.

(HyperQuality is part of a growing category of third-party evaluators, such as J.Lodge and VoiceLog, that either assist call centers with their quality assurance efforts or take charge of these efforts entirely. We'll cover these types of services in our feature article on management services next month.)

Brian Johnson, Alaska Airlines' manager of business travel marketing, estimates that of the 250 calls per week HyperQuality evaluates for the airline, ten per week on average undergo additional scrutiny from agents' supervisors at the request of agents who disagree with HyperQuality's findings. The reason such subsequent reviews are rare, explains Johnson, is that the airline devoted several months to calibrating its evaluation criteria with those of HyperQuality before implementing a full rollout of outsourced call monitoring in January 2004.

Last year, the airline was conducting its own evaluations of agents on the frequent-flyer team, based on listening to recordings of six calls per agent per quarter. Johnson found these evaluations to be too infrequent to be representative of agents' performance. Evaluations were also time-consuming for supervisors; in the absence of a call monitoring system, they depended on tape recorders to capture and play back agents' conversations.

The process of call monitoring is far more efficient and productive now. Instead of using tape recorders, HyperQuality captures agents' calls by connecting to the airline's phone switch over a virtual private network. Agents in the frequent-flyer group log on to HyperQuality's on-line portal, from which they can view evaluations of calls and listen to these calls.

A group of four evaluators from HyperQuality provide feedback, which they convey through the portal. Among the evaluators, says Johnson, the calls "are divided and scored individually, but are funneled through one person for review prior to posting to the agent to maintain consistency." Johnson estimates that three out of five agents view evaluations of their calls every day; the rest view their evaluations at least once a week.

As is typical with many call center agents, the frequent-flyer team has to demonstrate certain consistent behaviors, whether they involve phone etiquette or acknowledging callers for their membership in the airline's loyalty program. But the most significant result of the new approach to evaluations is coming from greater recognition of upselling and cross-selling.

Given that this type of selling is common among financial services companies, you may be wondering: how are these practices relevant to airlines? In Johnson's view, a frequent-flyer program entails deposits and withdrawals of miles, so that to a member, an accumulation of miles is "a lot like a bank account."

For Alaska Airlines, loyalty translates to participation; among the airline's four million members of its frequent-flyer program, more than half (about 2.1 million) at press time had completed transactions involving their accounts within the past year. Such participation makes money; according to Johnson, a frequent-flyer program generally represents the highest-margin component of an airline's business.

The primary revenue generators for Alaska Airlines' frequent-flyer program are the credit cards the airline offers to members in partnership with Bank of America. Last year, agents were collectively transferring about 15 calls per week from frequent-flyer members to Bank of America, which handles applications for the airline's credit cards. At press time, agents were transferring nine times that number, or 135 calls, to the bank per week.

Cross-selling and upselling extend beyond credit cards; they're key characteristics of agents' conversations with frequent-flyer members. Before the start of this year, Johnson estimates, among calls to agents in the frequent-flyer group, 40% of them involved some effort to cross-sell or upsell members. That percentage is now up to 90%.

The airline's incentives provide the best explanation why agents in the frequent-flyer group are now more adept at meshing sales and service. To qualify for bonuses during a quarter, agents in the frequent-flyer group have to handle at least between 12 and 14 calls per hour, as well as receive evaluations on their calls that exceed an average of 90%. Cross-selling and upselling make a difference in whether agents achieve incentives, as they contribute to 15% of an agent's score.

Agents who meet these goals earn an additional $225 per quarter; those who meet the minimum goals and manage to handle more than 14 calls per hour earn an extra $450 per quarter. Agents' scores throughout the year are cumulative, so that, Johnson says, "each high scoring quarter helps add to the combined scoring that determines the increase of their base salary."

In assessing the value of moving quality assurance offshore, Johnson points up not only financial rewards, but also greater consistency of agents' evaluations and less risk of favoritism. He also acknowledges that reducing the amount of time supervisors devote to evaluating agents means that the airline has more flexibility in assigning supervisors to other projects, like developing new applications for the airline's Web site or speech rec system.

Supervisors, who are each responsible for 20 agents, do spend time with agents; they meet with two agents on their teams each week to listen to their calls. Instead of evaluating six calls a quarter as they used to last year, supervisors now refer to recordings to illustrate, more generally, ways in which agents are communicating effectively and the ways in which they can improve.

With internal evaluations providing better and more information about agents' performance, Johnson is looking to improve upon how the airline gathers external evaluations, which the airline collects by leaving feedback forms on passengers' seats.

"Customers have low expectations to start with, so if we perform just satisfactory, we usually score high," explains Johnson. "We really need to revise the survey questions to determine our own measure of performance." Johnson would prefer to ask questions that raise expectations. He proposes asking customers to provide a basis for comparison between the service they receive from the airline to service they've received in a different setting, such as from a high-end department store.

Looking ahead, Johnson envisions his call center eventually assisting not only members of Alaska Airlines' frequent-flyer program, but also members of loyalty programs under the auspices of, say, clothing or supermarket chains.

If the airline goes this route, it can ensure quality care on behalf of its client based on its approach to evaluating agents' conversations with frequent flyers. As Alaska Airlines shows, offshoring doesn't have to undermine a company's relationships with customers. The best application of offshoring isn't the movement of call centers to places where labor costs least; it's the promulgation of best practices, including call monitoring, throughout the world. For Johnson, bringing quality assurance overseas has enabled Alaska Airlines to keep intact the Seattle-based team that serves the airline's most loyal customers.

"I am able to present a much stronger argument for retaining U.S. labor," he says.
Hilton Reserves More Time For Feedback
Compared to Alaska Airlines' Seattle-based call center operation, Hilton Reservations Worldwide (HRW) is far more widespread. In the U.S. alone, HRW employs 1,600 agents among five sites. In terms of the number of agents who handle calls from customers who are not members of Hilton's HHonors loyalty program, the largest site is in Tampa, FL, with 450 agents. (We subsequently refer to these agents as HRW agents.) The next largest site is in Hemet, CA, with 400 agents, followed by a site in Dallas, which employs 250 HRW agents.

The Dallas site is where HRW's vice president of North American operations, Tim Cook, is based. I spoke with Cook a week before he participated in a panel discussion at Annual Call Center Expo. He revealed how HRW, much like Alaska Airlines, is seeking to understand customers better by revamping its approach to quality assurance.

Hilton's call center in Dallas is divided evenly between 250 agents who handle reservations (HRW) and 250 agents who handle calls for the hotel's loyalty program. Since 2002, HRW's call center operation has augmented its call monitoring efforts by directing a random selection of customers to an IVR system at the end of each call. Roughly 3,000 callers a month respond to questions from automated surveys about whether they consider the agents they just spoke with to be helpful and whether agents have given accurate information. The survey, which Hilton developed using software from Edify (Santa Clara, CA), also asks customers if they are satisfied with their calls.

Starting next year, says Cook, HRW will incorporate results of post-call surveys of customers within agents' overall quality scores, in addition to internal evaluations HRW already conducts using Witness Systems' (Roswell, GA) call monitoring system. Internal feedback on three randomly-selected calls will account for 60% of agents' quality scores. The remaining 40% will reflect customers' feedback from among five randomly-selected calls in which customers completed surveys immediately after speaking with agents. Because surveys will account for such a significant part of agents' quality scores, Cook estimates HRW will quadruple the number of post-call surveys it conducts.

Why is HRW investing all this energy in customers who are not necessarily members of Hilton's loyalty program? The answer: Because if they receive good enough service, they might become members.

Recall Maritz's survey, which revealed that the most frequent complaint among customers about frequent-flyer programs is that it takes too long, in terms of reaching certain mileage targets, for members to earn rewards. One interpretation of this finding is that companies have to make a strong case that the rewards are worth the wait.

Call centers that maintain high standards of service contribute to convincing customers to stay with these programs; they also determine whether customers choose to participate in these programs at all. A customer's decision about whether to dedicate a lifetime's worth of business to specific airlines and hotels often hinges on what happens when he or she places a call to schedule travel or book a room. Hence Tim Cook's observation that the call centers that answer customers' requests for reservations with Hilton are "the lifeblood of the organization." <! *************** END OF MAIN *******************************************>


---


Predictive Dialer Software and Call Center Predictive Dialers - Database Systems Corp. provides CRM call center software plus CTI phone systems, predictive dialers, IVR systems, ACD systems, Voice Broadcasting systems.