Automatic Call Distribution
Phone Dialer
Autodialer Software
Automatic Telephone Dialer
Digital Phone Systems
Predictive Dialers
Auto Dialer Phone System
Telecom Software

Information
Predictive Dialer
Predictive Dialing Software
Business Phone Systems
B2B Phone System
Auto Dialers
Predictive Dialers
Phone Dialers
Autodialing
Auto Dialer Software
Automatic Dialer Solutions
CRM Software Solutions
Emergency Phone Tree Service
Predictive Dialer Software
Autodialer Software
Phone Tree Messaging
Business Phone System
Automatic Phone Dialer
Telemarketing Autodialers
Call Center Phone Dialing
Progressiver Dialer
Automated Dialer
Telephone Dialers
Automatic Telephone Dialing
Voice Broadcasting
Emergency Phone Tree Service
Voice Message Broadcast
Voice Broadcasting Company Telephone Dialer Software
Voice Broadcast Software
Phone Tree Messaging
Voice Broadcasting Autodialer



<! ************** MAIN BODY ************************************************>

DSC Tech Library



Predictive Dialer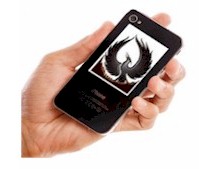 This section of our technical library presents information and documentation relating to Predictive Dialers and Auto Dialer software and products. The PACER and Wizard phone systems are PC based call center phone systems that are recognized as premier inbound and outbound computer telephony systems. Features such as automatic call distribution (ACD), interactive voice response (IVR) and call recording have added a new dimension to the predictive dialer and auto dialer capabilities of these systems. These computer based dialing systems can perform various types of auto dialing campaigns simultaneously. These types include Predictive Dialing, Progressive Dialing, Preview Dialing and Dial on Demand.


---
Are You Using Your Dialer Properly?
---
By: Mariane L'Ecuyer, Manager of Consulting services at Elix
Automatic Dialers
Automatic dialers increase contact center efficiency because they eliminate the possibility of reaching a wrong number, save time, and make contact center agents more productive. By automatically dialing and screening for busy signals, no answer, and answering machines, dialers ensure that agent time is not wasted in non-value-added mechanical and routine tasks. Only when the dialer reaches a live contact will the solution transfer the call to next available agent, with a delay that should not take more than a second.

There are six modes for outbound dialing: predictive, progressive, preview, database, speed dial, and manual. Each has the screening capabilities mentioned above as well as common management tools and processes for reporting and list creation, but that is where the similarity ends. For this reason, the dialing mode to apply to any given campaigns must be carefully selected, since each available dialing mode has inherent advantages and disadvantages, as well as cost and efficiency considerations.
PREDICTIVE DIALING
First, let's begin with the most commonly used dialing mode: Predictive dialing. This mode is widely used because it is, without doubt, the most productive for agents. Predictive dialers use historical statistics and sophisticated algorithms to calculate agent availability. Thus, based on past trends, the solution will know exactly how many dialing attempts and how much time are required to reach a live contact, as well as exactly when an agent will become available to take that next outbound call. Therefore, the dialer can start dialing to reach the next available customer/prospect even before an agent becomes available and connect this live contact as soon as or shortly after an agent becomes available.

Since the predictive algorithm analyzes a number of factors, including the number of available telephone lines and agents and the probability of a call not being completed (e.g., busy signal, no answer, etc.), it becomes impossible to establish a "magic" rule to determine the number of agents required for the planning algorithms of the predictive mode to select the perfect rhythm. However, a dynamic rule can be constructed according to three closely linked criteria; in order of importance, these are:
call length
length of after-call wrap-up
the number of agents for one campaign and its sublists
When properly used, predictive dialing can have a dramatic effect in the contact center. Normally, the busy rate for agents between manual and predictive modes increases by 30% to 60%.
The Golden Rule for predictive dialing optimization is uniformity
Whether there are 5 or 25 agents, the important thing is that all agents have an average talk time and an after-call wrap-up time that varies little from one agent to another, so that there is constancy to the events for the predictive algorithm. Obviously, the shorter the calls are, the more this consistency of one call to another can be respected. Thus, a number of best-of-class contact centers are using the predictive dialing mode for some of their outbound campaigns with as few as 6 or 7 agents and with an average abandon rate of 4% to 5 %, because calls are short and very homogeneous.

It is thus optimal to create groups of agents with the same experience and skills, since the predictive algorithm will be at its best when all calls from a specific agent group have very similar talk time, after call work time, and not ready time. New agents should therefore belong to a separate group until their productivity becomes more aligned with other groups; they can then be paired with other more efficient agent groups.

With governments in various countries imposing restrictions on the number of abandoned calls, intelligent use of a predictive dialer is no longer a choice-it's a necessity. In predictive dialer terms, an abandoned call is often one where the dialer releases the line after a person answers because there is no agent available to take the call. Obviously, the abandon rate will be directly linked to the productivity criteria. Thus, some contact centers use the predictive mode even with as few as five agents and maintain a normal abandon rate, while other contact centers, with three times as many agents, do not even achieve a good rhythm in predictive mode, because their calls are too lengthy and lack uniformity in talk time, after call work, and not ready time.
The campaign pace is the key
Many dialers allow contact center administrators to set an acceptable abandoned call rate. Government requirements and DMA (Direct Marketing Association) recommendations are usually less than 5%). The dialers will automatically adjust the call initiation rate as the abandoned threshold approaches or recedes. It is thus important to remember that the faster the pace, the more abandoned calls will occur, but too slow a pace can affect profit potential.

It is also recommended to optimize management of dialing rates in predictive mode by adapting the percentage of the agent busy rate. This parameter enables a level of uniformity between telephone performances to be achieved, and can have a very positive effect on abandon rates and wait time between calls. On the other hand, adjusting this parameter too frequently can destabilize the dialing algorithm by increasing the abandon rate or the wait time between calls.
PROGRESSIVE DIALING
Another widely used dialing mode is the Progressive mode. It works in a similar manner to the Predictive mode, except that dialing only begins once an agent becomes available, which of course will almost completely eliminate abandoned calls. Elix's benchmarking studies have revealed that the abandon rate with progressive dialing is less than 1%, and that this is due to customers hanging up before the dialer can transfer the call to an agent once a live answer is detected.

Even though a call is not automatically ready when an agent becomes available, this dialing mode still has good advantages and will greatly optimize agent productivity, because the dialer quickly handles all the call screening. In fact, studies show that the busy rate for agents should increase by 15% to 30% using this mode.
PREVIEW DIALING
Obviously, certain sales strategies cannot be implemented in either Predictive or Progressive mode, particularly if an agent must study the details of the customer profile before making the call. In these cases, Preview dialing can be the best choice. This dialing mode shifts the dialing control from the dialer to the agents. By doing so, it allows agents to carefully study a contact before any dialing occurs; the agent gives the dialing command to the dialer. Only then will the dialer screen for a live contact. If a live contact can not be reached, the agent can still add notes to the client file, decide whether to re-schedule this call, and move on.

Preview dialing mode is therefore mainly used for business-to-business sales, where contacts are limited, but the value of each is great, and where opportunity, preparation, and strategy are key elements. This dialing mode still offers good benefits, especially for outbound campaign management and monitoring, and since the acquisition and deployment costs of this mode tend to be significantly lower than for other modes, the return on investment remains very interesting.

In conclusion, when used as part of a well-planned campaign and with respect for regulations concerning abandoned call rates and Do Not Call requirements, predictive dialers can produce impressive results. Because a higher number of calls can be handled, there is a significant increase in agent productivity and sales. Efficient dialing and screening for machine responses reduce operating costs. Agent homogeneity is also a desirable outcome. Real-time campaign monitoring and historical reporting are also key benefits of any dialing solution, because you can only manage what you can measure!


---
Mariane L'Ecuyer is Manager of Consulting services at Elix, an organization with over 16 years of expertise in contact center technologies and operations. To contact the author: mariane.lecuyer@elixonline.com, or 1-877-909-3549, or www.elixonline.com.
---


<! *************** END OF MAIN *******************************************>