Call Center Company
Call Center Solutions
Call Center Equipment
Call Center Monitoring
Predictive Dialer
Advanced Call Center
Customer Contact Center Technology
CRM Application
Direct Response Marketing
Inbound Telemarketing
Customer Service Call Center

Information
Financial Services Call Centers
Contact Center Software
Call Center Software
Customer Contact Center Technology
Call Center Solutions
Telemarketing Software
Linux Call Center
Call Center Technology
Telemarketing CRM
Call Center Autodialer
Call Center CTI
Inbound Call Center
Outbound Call Center
Call Center Outsourcing
Call Center Services
Call Center Development
Contact Center
Contact Management Center
Call Center CRM

DSC Tech Library
Call Center Outsourcing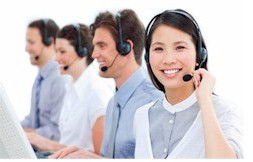 This section of our technical library presents information and documentation relating to Call Center technology and Best Practices plus software and products. Since the Company's inception in 1978, DSC has specialized in the development of communications software and systems. Beginning with our CRM and call center applications, DSC has developed computer telephony integration software and PC based phone systems. These products have been developed to run on a wide variety of telecom computer systems and environments.

The following article presents product or service information relating to call centers and customer service help desks.




---
<! ************** Beginning Of Main ************************>
Customer Service - A lost Art?
by: Craig Binkley

Is customer service a lost art?

Before you answer that question, take a moment and think about the last few times you have gone shopping or out to dinner. Okay, now that you have really thought about it, is your answer any different?

Why is it that when we actually DO receive excellent customer service that it makes such an impression on us that we usually choose to go back? Why - because the occurrences are so few and far between!!!

As a home business owner, it is imperative to my business that customer service is ALWAYS a top priority. Remember the saying: "If you don't take care of your customer, somebody else will". I'm sure you have read or heard it somewhere before.....and how true it is.

Here are a few ways to improve customer service at your business:

1) SMILE - Sounds too simple, right? As a customer, would you prefer to be serviced by a smiling face, or a scowl that would befit a guard dog?

2) LISTEN - Always be slow to speak and quick to listen. Let customers express themselves without you trying to do it for them. Nobody likes being interrupted.

3) DON'T BE TOO PUSHY - Yeah, I know - the bottom line is sales, right?

There is a fine line between suggesting products/services and pushing them down a customer's throat. If you are too pushy, your customer will probably walk away and take their business elsewhere.

4) PHONE ETTIQUETTE - Whether you are answering or initiating a call, always remember who the customer is. Be polite. Try "Yes sir/ma'am" instead of "yeah" and "nope". If you don't have an answer for your customer - offer to do some research to find what they are inquiring about.

5) THANK YOU - ALWAYS thank your customers. Even if you could not help them or they decided not to purchase from you. Leave them with a positive impression of your business before they leave.

6) TRAINING - Train your employees. Don't let an untrained employee ruin your track record of excellent customer service. Train your employees on-the-job for as long as necessary to teach them good customer service.

"And as ye would that men should do to you, do ye also to them likewise"

Luke 6:31

In conclusion: Customer service may be THE most important aspect of your business plan. I know of many people who are willing to pay a little more for a product or service in order receive excellent customer care. Price, advertising, and location are all vital to a business---- but whatever you do, don't overlook the all-important "Good Customer Service".

2004 © Born-Again Bargains http://www.bornagainbargains.com


---
About the Author
About the Author Craig Binkley – husband, father and home business owner assisting in the restoration of the "traditional" family through home business ownership.

http://www.bornagainbargains.com
---

<! *************** END OF MAIN *******************************************>
Customer Service Call Center Software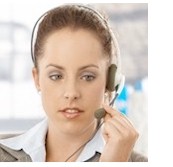 Database Systems Corp. (DSC) has been providing CRM Customer Relationship Management solutions to businesses and organizations for 2 decades. TELEMATION is a Customer Relationship Management (CRM) application employed in a wide variety of organizations including contact centers, help desks, customer service centers, service bureaus, reservation centers and corporate call centers. The package has extensive CTI features and is fully integrated with our PACER phone system. TELEMATION operates on Linux, Unix or Windows servers. Software programmers can develop call center applications quickly using the robost features found in the Telemation toolkit.



Call Center Phone System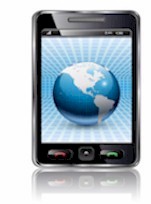 The PACER is a call center phone system that handles inbound and outbound calls for a wide range of contact centers. Calls are either initiated by the phone system or accepted from the outside and distributed in an intelligent fashion to your service agents. The PACER includes ACD and IVR components, plus call recording capability. Using industry standard components, the PACER phone system has features and functions that can only be found in large scale PBX's, but at a fraction of the cost. And the PACER has predictive dialing capability that cannot be found in most of these larger phone systems. The PACER phone system can connect calls to your employees working at home or in a local or remote office. The PACER communicates with applications written on Unix, Linux, or PC servers over a LAN. For a complete product presentation, download our PACER demo.



---