DSC Tech Library
Call Center Outsourcing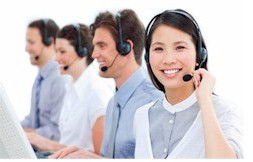 This section of our technical library presents information and documentation relating to Call Center technology and Best Practices plus software and products. Since the Company's inception in 1978, DSC has specialized in the development of communications software and systems. Beginning with our CRM and call center applications, DSC has developed computer telephony integration software and PC based phone systems. These products have been developed to run on a wide variety of telecom computer systems and environments.

The following article presents product or service information relating to call centers and customer service help desks.




---
<! ************** Beginning Of Main ************************>
Over Deliver - The Key to Customer Satisfaction
by: Bryan Brandenburg

Client satisfaction starts with meeting or beating the contractual obligations of the relationship. There are also some intangibles that can help you to over deliver to a client.
Meetings
In most organizations it's easy to deliver additional value around meetings, because statistically, most companies run meetings poorly. Capture important notes during your meetings and then deliver your neatly typed notes consistently with your client's format. Not only will it allow you to capture the main ideas and benefit of important discussions, but it will almost always be appreciated by your client's team members. Send this as soon after the meeting as possible.

Proactively help to define the agendas and outcomes for each meeting. Help keep things on track and try to meaningfully contribute towards these goals. Become highly proficient at running successful meetings.

If there are action items for other team members that are critical to your projects success, tactfully contact the team member and offer your help if it makes sense. Keeping the project on track internally helps you accomplish your goals as a consultant and you'll be viewed favorably as a team player.
Reports
Delivering quality reports during your client engagement will enhance your image as a consultant because they're so visible to the internal team members. In your earliest meeting possible get together with the client and define parameters for the report format and content. Every client has different needs so don't assume that your template doesn't need to change. Information important to one client is not interesting to another. Define up front what works and then deliver it.

As with the rest of your communications, a picture is worth a thousand words. You or your staff should become proficient at producing flow charts, Gantt charts, performance charts and architectural diagrams. Drawings in your report that communicate an abundance of information make it easy to use.

Perfect the art of the executive summary. For busy executives in the client organization, sometimes they'll only want a one page summary. Make sure it communicates the key issues of the report. If they want more information, they'll drill down.
Accessibility
Make it easy to contact you around the clock using email, phone, or mobile. The more you're as accessible as internal team members the more you will be regarded as one. Have backup plans when you know you're not going to be available. Proactively contact your clients letting them know if there will be a period of time they won't be able to get a hold of you and give them some alternative options.
Profit Engineering
Our company focuses on profit engineered technology, that is, how we maximize the ROI on the technology we deploy. We pay attention to the business process, the costs of the process and try to achieve the best solution possible that will impact the bottom line for our client. And we're also pretty good at communicating this to the client so they can appreciate our responsible efforts.


---
About the Author
Bryan Brandenburg has published 5 books as well as a number of articles both in print and on the internet. He has published almost 30 software programs both for consumers and business. More information can be found at www.vmmg.net
---

<! *************** END OF MAIN *******************************************>
Customer Service Call Center Software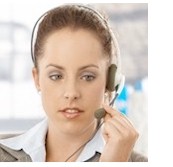 Database Systems Corp. (DSC) has been providing CRM Customer Relationship Management solutions to businesses and organizations for 2 decades. TELEMATION is a Customer Relationship Management (CRM) application employed in a wide variety of organizations including contact centers, help desks, customer service centers, service bureaus, reservation centers and corporate call centers. The package has extensive CTI features and is fully integrated with our PACER phone system. TELEMATION operates on Linux, Unix or Windows servers. Software programmers can develop call center applications quickly using the robost features found in the Telemation toolkit.



Call Center Phone System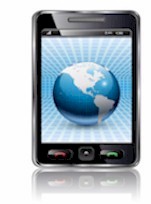 The PACER is a call center phone system that handles inbound and outbound calls for a wide range of contact centers. Calls are either initiated by the phone system or accepted from the outside and distributed in an intelligent fashion to your service agents. The PACER includes ACD and IVR components, plus call recording capability. Using industry standard components, the PACER phone system has features and functions that can only be found in large scale PBX's, but at a fraction of the cost. And the PACER has predictive dialing capability that cannot be found in most of these larger phone systems. The PACER phone system can connect calls to your employees working at home or in a local or remote office. The PACER communicates with applications written on Unix, Linux, or PC servers over a LAN. For a complete product presentation, download our PACER demo.



---