CRM Software Solutions
Application Software Development
CRM Applications
Help Desk Software
CRM Software Company
Direct Response Marketing Software
Contact Management Software
IVR Systems
Customer Service Software
CRM Solution & Call Center Software
Voice Broadcasting Service
Appointment Reminders

Call Center Information
CRM Modeling Success
CRM Software Design
CRM Best Practices
CRM Application Software
Customer Experience Management
CRM Solutions
CRM Services
Windows CRM Solutions
CRM Software
CRM Vendors
Remote Agent CRM
CRM and IVR
Call Center CRM
Virtual Call Center CRM
CRM Application Software
CRM Software Features



<! ************** MAIN BODY ************************************************>

DSC Tech Library



Customer Relationship Management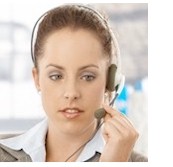 This section of our technical library presents information and documentation relating to CRM Vendors and Customer relationship management software and products. Providing timely customer contact information is vital to maintaining successful business environment. Accurate information provided in an organized and thoughtful manner is the key to any business success. TELEMATION, our CRM and contact center software, was built on this foundation. The ability to modify your Customer Relationship Management software is just as important in this ever changing business environment. Our customer contact management and CRM call center software was developed initially with this concept. Our Telemation Customer Relationship Management solution and contact center software is ideally suited for call centers throughout the world.


---
<! ***********************Start of CRM Software Article***************************************! >
Finding Call Center Opportunities
---


The following is an extract from the article "Where Call Center Tech Opportunities Exist" by By MIck Brady from Contact Center Today.

"The contact center market has seen little consolidation over the last three years, said Research and Markets in a new report.

In comparison to most other technology markets, the contact center market has continued to grow, and few vendors have suffered in the way that CRM applications vendors have suffered, the report said.

The new research highlights where profit opportunities exist for call center technology vendors, customer relationship outsourcing providers, CRM and call center hardware and software resellers, consultants and integrators.
Focusing Call Center Initiatives
The global call center market is a diverse market and spending patterns vary widely from region to region. This report aims to help vendors and resellers better focus their call center initiatives by detailing the market according to country, call center size and vertical market.

Following are some of the issues addressed:
What are the competitive strengths of the key call center vendors by product, region and size band?
How will the key drivers of investment in call center technology affect market growth?
Where are the growth opportunities for call center technology in Europe and the US?
Which call center sizes attract the highest spending and which will grow fastest in the next 5 years?
Who are the early adopters of WOTs and why are WOTs appropriate for them?
---

To view the entire article, please visit www.contact-center-today.com.


---