CRM Software Solutions
Application Software Development
CRM Applications
Help Desk Software
CRM Software Company
Direct Response Marketing Software
Contact Management Software
Phone Attendant
Mortgage Marketing
Inbound Telemarketing Outbound Telemarketing
Mortgage Software
CRM Software Features
IVR Solution
Customer Service Software
CRM Solution & Call Center Software
Voice Broadcasting Service
Appointment Reminders

Information
CRM Data Success
CRM Software Design
CRM Best Practices
CRM Application Software
Customer Experience Management
CRM Solutions
CRM Services
Windows CRM Solutions
CRM Software
CRM Vendors
Remote Agent CRM
CRM and IVR
Telemarketing Software
Direct Response Marketing
Direct Marketing Software
Computer Telephony CRM
Contact Center Software
Linux CRM SOftware
Customer Relationship Management
Telemarketing CRM
Call Center CRM
Virtual Call Center CRM
CRM Application Software
CRM Software Features



<! ************** MAIN BODY ************************************************>

DSC Tech Library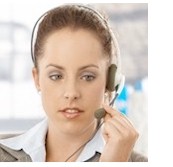 This section of our technical library presents information and documentation relating to CRM Vendors and Customer relationship management software and products. Providing timely customer contact information is vital to maintaining successful business environment. Accurate information provided in an organized and thoughtful manner is the key to any business success. TELEMATION, our CRM and contact center software, was built on this foundation. The ability to modify your Customer Relationship Management software is just as important in this ever changing business environment. Our customer contact management and CRM call center software was developed initially with this concept. Our Telemation Customer Relationship Management solution and contact center software is ideally suited for call centers throughout the world.


---
---
<! ***********************Start of CRM Software Article***************************************! >
Smooth Operators
---


The following is an extract from the article "Smooth Operators" by Rochelle Garner from CRM Magazine:

"Do what I say, not what I do does not apply in the CRM world. Contact center vendors spend the bulk of their time and energy helping companies build customer relationships by delivering outstanding service. The real test, however, is how these vendors are using CRM to create loyalty among their own customers as well. The fact is, as providers of CRM services these firms have no excuse but to get CRM right.

Following are the stories of three contact center vendors that have put a great deal of thought into finding CRM tools that help them achieve their strategic goals, be they reducing costs, boosting service levels, or catering to clients' every wish. Read on to learn from the companies that should know best.
Greater Than the Sum of Its Parts
CRM imperative: Use the best-possible agent to resolve customer problems.
Like any company striving to be world class, Spherion Outsourcing taps into a large variety of off-the-shelf applications. At the Atlanta call center services firm the blend includes call routing software from Genesys Telecommunications Laboratories, portal applications from Onyx Software, analytics software from Seurat Company, and software from Witness Systems that monitors and records agents' interactions with customers.

What makes Spherion interesting is what it does with the off-the-shelf programs it buys: It evaluates the inner strengths of each application, then pushes those capabilities in unexpected directions, and combines the whole mix in surprising new ways. Consider, for example, Witness Systems' agent monitoring software, which Witness originally touted solely on its merits as a monitor of agent performance. But Spherion noticed something more: The software's capability to record phone conversations and agents' computer keystrokes also made it an ideal vehicle for training and marketing. That's because Spherion's coaches can trace with agents exactly how they handled a difficult situation, and then suggest techniques for improvement.

And marketing? "It's one thing for my agents or me to report to the client that a focus group said purple is a great color. It's another to show the clients the live communication with their customers, so they can see it for themselves," says Bill Parker, president of Spherion's customer development solutions group.

Then there's the way Spherion put together different applications to form something greater than the sum of its parts. The components? Genesys' software suite, which routes incoming phone calls, online chat, and email to available agents; Onyx's portal-building software, which builds a case history of previous customer interactions; and Seurat's eVista real-time analytics software. In each case Spherion sussed out a core strength that wasn't readily apparent, and pushed it beyond the bounds of the expected.

That's why Spherion took the Genesys software, which Parker describes as unmatched in its capability to intelligently route calls and messages, added case histories built in Onyx of how agents handled different calls, tossed in profiles of agents' product expertise, psychological profiles, and behavioral strengths, and topped it off with Seurat's real-time analytics.

The result is a system that routes complex incoming calls to the person with the best combination of listening skills, high patience levels, and product expertise--not just to the next available agent. Seurat's software then updates the database every 30 minutes. "So if you're having a bad day, we know by the fifth call that this might not be the best day to route those difficult calls to you," Parker says.

Lessons learned: Become expert in the functions and capabilities the products claim to provide. Pay special attention when interviewing vendors to the company's product philosophy and R&D investment. "We look for partners that already have the attitude we have," Parker says. "It doesn't matter what the engineers develop. It matters if the software does what we want."
O Agent, Where Art Thou?
CRM imperative: Schedule the right skills at the right time.
Managing more than 9,000 customer-care agents worldwide, ClientLogic competes against the largest players within the call center industry. That level of competition puts constant pressure on ClientLogic to push its service capabilities to new heights. Figuring out which people with which skill sets need to be in front of their computers at any given time is vital to delivering those capabilities.

The issue is of more than passing interest to most CRM organizations, since 60 to 70 percent of every call center's cost involves personnel. "Having the right number of people taking the right number of calls is imperative," says Amit Shandarkass, solution planning and enterprise solutions officer of ClientLogic, in Nashville, TN. "If you don't have a best-in-class workforce managing tool, you end up with too many at a desk, or too few."

Late last year ClientLogic implemented Blue Pumpkin workforce management scheduling software at its 33 call centers. According to Shandarkass, Blue Pumpkin has enabled ClientLogic to more accurately forecast phone volumes--in half-hour increments--and match its workforce to those expected requirements. "That's important, because saying we'll get 1,000 calls a day means nothing," Shandarkass says. "We need to know when those calls will come in, and to have the right people ready for those calls."

The verdict? Shandarkass reports that because Blue Pumpkin takes into account each person's work preference and time, more agents now show up for their schedules. It's too early to know whether better workforce management has reduced overall costs.

There is one related area where costs are lower, and that area is cost per customer call. That's because ClientLogic has added self-help software from Primus Knowledge Solutions to its CRM tool chest. By using the Primus software, which allows customers to find answers to simple questions on their own online, ClientLogic has reduced the call volume of "easy" questions by 50 percent.

Lessons learned: To remain a world-class organization a CRM company needs to examine its own infrastructure and practices every few years. Choose best-of-breed software for specific purposes, then create a universal interface and integration layer to simplify what users and clients see.
They Might be Giants
CRM imperative: Provide Fortune 500--class capabilities to its Fortune 500 clients.
With 700 employees, three call center facilities, and $40 million to $50 million in annual revenues, Alta Resources could be called mid-market. But the Neenah, WI, outsourcer is bullish on using the same sorts of sophisticated software found inside the IT shops of its Fortune 500 customers. Its primary software of choice is now PeopleSoft Customer Relationship Management, a suite of CRM applications that is a direct descendant of CRM pioneer Vantive, acquired by PeopleSoft in 1998. Alta first installed Vantive in 1997, and has been swapping out the old for the new during the past year.

Alta originally chose Vantive--and has decided to stay with PeopleSoft--because it needed a flexible foundation that could mirror the different business processes of its 30 core clients. The idea, says Alta's CIO David Coe, is to collect the same sorts of data regardless of client--from customer profiles to customer service requests, for example--then follow the workflow that each Alta client requires. This means agents can skip transactions like order fulfillment, follow set dialogues, or conduct transactions with unscripted conversations, while still being directed to collect data at certain points during that chat.

The key word here is data. Alta constantly collects a variety of data about the end customer, about what that customer might do or need, about agent performance, and how that performance compares within the greater pool of the client's team. Alta then feeds that information to its clients in real-time through PeopleSoft-crafted portals. But these portals can function as more than a window into performance. They also help Alta follow those all-important business processes that makes each customer unique.

"We built a dispatching application where our clients enter how they want service routing to be handled," Coe says. "It describes who can be paged, when, for customer service throughout a national system of client branches. It defines who is called at what times, and for what kinds of problems. We also take note of the problems, by equipment type or by brand, and the responses of the people we page. "

Finally, software flexibility extends to the back end, where Alta integrates its applications with those of its clients. Such integration can be as simple as file transfers, or as sophisticated as involving XML--based Web services. Regardless, the relatively small Alta Resources has the CRM tools and capabilities that make it indistinguishable from its Fortune 500 clients.

Lessons learned: To maximize relationships with clients, companies need to integrate with those clients. That integration starts with absorbing the company culture, reflects in fine detail the client's business processes, and reaches into how smoothly applications share processes and data across systems....."


---

To view the entire article, please visit www.destinationcrm.com.


---