CRM Software Solutions
Application Software Development
CRM Applications
Help Desk Software
CRM Software Company
Direct Response Marketing Software
Contact Management Software
Phone Attendant
Mortgage Marketing
Inbound Telemarketing Outbound Telemarketing
Mortgage Software
CRM Software Features
IVR Solution
Customer Service Software
CRM Solution & Call Center Software
Voice Broadcasting Service
Appointment Reminders

Information
CRM Data Success
CRM Software Design
CRM Best Practices
CRM Application Software
Customer Experience Management
CRM Solutions
CRM Services
Windows CRM Solutions
CRM Software
CRM Vendors
Remote Agent CRM
CRM and IVR
Telemarketing Software
Direct Response Marketing
Direct Marketing Software
Computer Telephony CRM
Contact Center Software
Linux CRM SOftware
Customer Relationship Management
Telemarketing CRM
Call Center CRM
Virtual Call Center CRM
CRM Application Software
CRM Software Features



<! ************** MAIN BODY ************************************************>

DSC Tech Library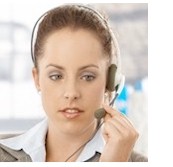 This section of our technical library presents information and documentation relating to CRM Vendors and Customer relationship management software and products. Providing timely customer contact information is vital to maintaining successful business environment. Accurate information provided in an organized and thoughtful manner is the key to any business success. TELEMATION, our CRM and contact center software, was built on this foundation. The ability to modify your Customer Relationship Management software is just as important in this ever changing business environment. Our customer contact management and CRM call center software was developed initially with this concept. Our Telemation Customer Relationship Management solution and contact center software is ideally suited for call centers throughout the world.


---
---
<! ***********************Start of CRM Software Article***************************************! >
Dedicated Call Center Agents Make a Difference
Vision Improvement Technologies uses specialized telemarketers to stimulate results.

by Coreen Bailor

Vision Improvement Technologies (VIT) sells not a product, but a concept--its See Clearly Method, which promotes vision improvement through exercise and nutrition. Because of its complex nature, having contact center agents who answer calls for several other products isn't effective.

"Our first experience with our early television and radio [advertising] is that when people called in they really didn't know what this product was," says Cliff Rose, founder of VIT. Although the advertising was successful in getting people to respond, the telemarketers often weren't experienced in answering questions about the service.

VIT was using shared agents, reps who field calls for many different products. They followed a script to help handle callers' inquiries, but had to weed through it to find answers to questions, making it difficult for them to respond to the questions in a conversational manner. According to Rose, this shared-agent approach lacked credibility and spurred the decision to consider dedicated agents--telemarketers who specialize in one product. "We started to think, Maybe we need dedicated telemarketers who can be really experienced with our product to answer our phones, and that led us to the concept of expanding upon out-of-house dedicated telemarketing."

Easier said than done.

VIT found it difficult to locate an outsourcer that offered dedicated agents. The company finally focused in on O'Currance Teleservices, intrigued by the fact that most of their telemarketers worked from home; however, at the time O'Currance didn't have dedicated agents either. "We partnered up to figure out how could we have dedicated reps, but keep them busy enough so that it was cost effective," says Carla Meine, founder and president of O'Currance Teleservices. "So we developed this ability to have home agents that are dedicated salespeople that only work on [the VIT] project."

Steve Cooperman, director of marketing at VIT, says dedicated agents are "probably 50 percent better than the shared agents." More than 80 percent of calls go to dedicated telemarketers, and 75 percent of agents work at home. Additionally, nearly 25 percent of all calls to dedicated agents result in closed sales.

But when the dedicated agents can't handle the calls coming in, "the calls do roll into a semidedicated group of agents and then onto shared agents," Meine says. Semidedicated agents handle six projects, making these agents not as efficient as dedicated agents, but more proficient than shared representatives who handle 40 projects. Rose says that the idea for this strategy developed from a meeting he had with O'Currance and a small group of owners who don't compete in the same product market but do for the same media. "We worked together to create the semidedicated environment...and it's been a success."

According to Cooperman, O'Currance's combination of agents helps handle VIT's fluctuations in call volume. "There are times when we don't have enough call volume to justify having dedicated agents on at that time, and when there are big spikes we use the shared agents as backup to the dedicated agents," he says. "It requires both."
The Payoff
As a result of using a combination of dedicated and semidedicated agents, VIT
is able to direct 80 percent of calls to dedicated agents, who are 50 percent better than shared agents in closing sales;


closes sales from about 25 percent of all calls;


has boosted its conversion rate;


has employees who are experts on the VIT solution and feel like a part of the company, because they are so well trained in the product;


can better handle call spikes and dips in call volume.
---


<! *************** END OF MAIN *******************************************>