CRM Software Solutions
Application Software Development
CRM Applications
Help Desk Software
CRM Software Company
Direct Response Marketing Software
Contact Management Software
Phone Attendant
Mortgage Marketing
Inbound Telemarketing Outbound Telemarketing
Mortgage Software
CRM Software Features
IVR Solution
Customer Service Software
CRM Solution & Call Center Software
Voice Broadcasting Service
Appointment Reminders

Information
CRM Data Success
CRM Software Design
CRM Best Practices
CRM Application Software
Customer Experience Management
CRM Solutions
CRM Services
Windows CRM Solutions
CRM Software
CRM Vendors
Remote Agent CRM
CRM and IVR
Telemarketing Software
Direct Response Marketing
Direct Marketing Software
Computer Telephony CRM
Contact Center Software
Linux CRM SOftware
Customer Relationship Management
Telemarketing CRM
Call Center CRM
Virtual Call Center CRM
CRM Application Software
CRM Software Features



<! ************** MAIN BODY ************************************************>

DSC Tech Library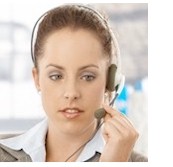 This section of our technical library presents information and documentation relating to CRM Vendors and Customer relationship management software and products. Providing timely customer contact information is vital to maintaining successful business environment. Accurate information provided in an organized and thoughtful manner is the key to any business success. TELEMATION, our CRM and contact center software, was built on this foundation. The ability to modify your Customer Relationship Management software is just as important in this ever changing business environment. Our customer contact management and CRM call center software was developed initially with this concept. Our Telemation Customer Relationship Management solution and contact center software is ideally suited for call centers throughout the world.


---
---
<! ***********************Start of CRM Software Article***************************************! >
Why use call center data to improve sales and marketing efforts?
Seldom are the benefits of the wealth of customer data in the call center application brought to bear for use in an organization's sales and marketing endeavors.

Response by Fred Landis, Director, Marketing Alliances - AIM Technology

Conventional wisdom dictates the return on investment for a call center application starts and ends with increasing the productivity of call center agents and improving customer satisfaction. Seldom are the benefits of the wealth of customer data in the call center application brought to bear for use in an organization's sales and marketing endeavors. Whether these functions are automated in some form or not, they would be significantly more effective if they used data gathered in the contact center.

CRM applications are fraught with instances of silo implementations that have marginal impact outside of their own department or functional area. When these applications were emerging in the market and deployed as point projects, the productivity gains overshadowed the stigma of a silo implementation. Recently however, the focus on the enterprise has increased, because of the co-mergence of suite applications serving the front office and the current economic downturn. This is creating the demand for the increased utility of such departmental applications as those in the contact center.

To meet this increased level of scrutiny organizations need to begin to leverage data gathered in one department for the betterment of the enterprise. The contact center can have the greatest impact on the organization due to the ongoing collection of a variety of customer data from technical support to billing to other customer satisfaction issues. Properly linked, today's contact center data can be used by sales and marketing departments to prepare for sales calls and even influence the content of campaigns. Yet, rarely do organizations have the processes in place to mine data for these purposes.

In a sales organization, how many times has a salesperson been ambushed by a support issue when arriving on site to present a new product or program? With effective processes and links these situations can become all but totally avoidable, so that the savvy sales representative can turn such situations into a sales opportunity or arrive with a solution and not with a perplexed disposition.

The marketing organization can also benefit from data collected in the contact center by applying more effective customer segmentation to an upcoming marketing campaign. In a high-tech company, for example, data provided by order entry or directly from sales is not sufficient. The contact center can add more comprehensive and quality data reflecting product reliability or user behavior that could be important drivers for system upgrades or cross-sell opportunities unique to a highly profitable customer segment.

The ROI of a contact center application should not just be evaluated for its ability to satisfactorily close calls and increase agent productivity. The data gathered along the way and the processes to use it can turn the application from an expense to a revenue-generating tool that treats customers as an asset.


---


<! *************** END OF MAIN *******************************************>