CRM Applications
Customer Service Software
Direct Response Marketing Software
Contact Management Software
Phone Attendant
Mortgage Marketing
Inbound Telemarketing Outbound Telemarketing
Mortgage Software
CRM Software Features
IVR Solution
Telemarketing Call Center
CRM Solution
Voice Broadcasting Service
Appointment Reminders


<! ************** MAIN BODY ************************************************>

DSC Tech Library



Customer Relationship Management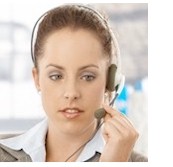 This section of our technical library presents information and documentation relating to CRM Solutions and customer relationship management software and products. Providing timely customer service information is vital to maintaining a successful business. Accurate information provided in an organized and thoughtful manner is key to business success.

TELEMATION, our CRM and contact center software, was originally built on this foundation. The ability to modify Customer Relationship Management software is important in this ever changing business environment.

Telemation Customer Relationship Management solution and contact center software is ideally suited for call centers throughout the world.



Know Your Customer
By Louise Fickel

Intimacy, relationships, one-to-one - it's a giant lovefest out there

DELL COMPUTER CORP. recently responded to a disgruntled customer by building a better box—shipping box, that is. The customer was one of many who had been invited to the company's usability lab to test the length of time needed to get a new PC up and running. While unpacking a Dell Dimension tower, the customer struggled and struggled with the shipping box. He finally became so frustrated that he picked it up and turned it upside down. The tower fell to the floor—and died. Although the purpose of the test was to learn how long it took a customer to install a computer, seeing someone destroy a tower was so startling that executives quickly decided to redesign the box and its packing materials.

Known for its phenomenal success with mass customization and for possessing one of the world's most advanced IT infrastructures, the PC giant is, in some cases, adopting a surprisingly low-tech approach when it comes to getting closer to its customers. In fact, Dell's interest in making it easier to unpack a new computer is part of its Customer Experience strategy, which puts the customer at the heart of everything the company does.

Dell's approach isn't unique. Companies everywhere are scrambling to adopt new ways of learning what their customers want and deliver customized products and services that will satisfy their demands.

And while the "customer is king" credo is also not new, the growing fascination with customers represents a dramatic shift from recent years, when companies focused on increasing revenues by eliminating jobs and streamlining business processes. Today, the hot strategy calls for getting to know your customers intimately—Window or aisle seat? Magenta or taupe? Shaken or stirred?—and then using that information to retain your most profitable ones while improving the bottom line.

Some refer to this strategy as customer relationship management (CRM). Others, like Dell, simply coin their own corporate phrases. Regardless of what you call it, it's a strategy that is steadily gaining popularity—and producing impressive results.
Why Now?
Several factors have recently converged to produce this trend. For one thing, technology has improved. "Customer relationship management attempts to maximize the relationship with each customer via better service, a piece of which is the technology infrastructure," says Peggy Menconi, research director for CRM at AMR Research Inc. in Boston. Hardware has become more powerful and affordable. And painstakingly developing customer service applications in-house is no longer mandatory—off-the-shelf software such as sales-force automation (SFA) and other CRM products can deliver a wealth of information about customers at a fraction of the previous cost. Recent data shows that companies are embracing the new products: AMR Research predicts that sales of CRM software alone will total $2.9 billion this year and jump to $16.8 billion by the year 2003.

At the same time, the advent of the Internet has forced companies to redefine the way they do business. With so much competitive information available online, customers are far more demanding. They can quickly determine, for example, if your product is priced lower or has more features than your competitor's product. Competing in this webified environment requires companies to be faster, more agile and perhaps more creative than was necessary a few short years ago.

Finally, with more and more companies putting out products that simply replicate features found in competitors' products, companies are finding it increasingly difficult to differentiate themselves in the marketplace.

All these factors are forcing companies to take a closer look at their customer relationships. "We've been thinking too statically and looking on the customer relationship as a fixed asset rather than a continuous stream of interactions that can build or destroy that asset," says Paul Cole, national director of the CRM practice at Ernst & Young LLP in Boston. "It's the relationship and not the customer with an account number that drives your growth." Cole believes that the daily contacts with customers—the phone calls from customers requesting additional information, the onsite conversation between customer and the sales engineer—are extremely important elements of an effective customer-driven strategy.

Cole's view represents a 180-degree turn from previous years when it was the company, not the customer, that dictated what appeared in the market. You wouldn't have dreamed of asking Levi Strauss & Co. years ago to custom-fit a pair of jeans for you—now the company will do it and it won't break your trouser budget. Nor would you have considered asking a car manufacturer to build a car that suited your individual tastes. Today, the car of your dreams is only a few clicks away.

The five CIO-100 honorees profiled in this story—The Charles Schwab Corp., Cisco Systems Inc., Dell Computer Corp., Rosenbluth International, and United Services Automobile Association (USAA)—are managing their customer relationships effectively with the following key elements: a well-planned strategy that calls for learning more about the customer and sharing that knowledge companywide, a corporate culture that reinforces that strategy and effective use of technology. The result? More satisfied and loyal customers, and a smarter company that knows more precisely what its customers want.
Fare Thee Well
Rosenbluth International, a Philadelphia-based company that specializes in corporate travel management, has spent years perfecting the management of travel information and customer information. "Our Client Advocacy approach is a set of values that begin with our relationships with our associates," says Vice President of Marketing and CIO Neal Bibeau. Indeed the company prides itself on treating employees a little differently. Orientation for all employees, for example, features high tea served by a company executive (usually President and CEO Hal Rosenbluth) to instill the value of providing top-notch service.

Rosenbluth says its business took off in 1984 when a key customer—CIO-100 honoree E.I. du Pont de Nemours and Co. (DuPont)—decided to let Rosenbluth handle all of its travel business, which had previously been spread among more than 100 travel agencies worldwide. DuPont recognized that centralizing its business under one roof offered advantages such as the ability to make travel decisions more quickly and easily, and the ability to negotiate more effectively with suppliers. Rosenbluth soon began talking with other customers to find out what it could do to help them better control their travel costs.

Customers explained that they needed a more efficient reservations system, technology that would be both reliable and accessible from anywhere in the world, consolidated management reporting and a single point of contact for making decisions and purchases.

Rosenbluth responded by developing technology that soon set the company apart in the travel industry. Rosenbluth's Global Distribution Network connects the company's computer reservation systems worldwide, making it possible for a client who made an airline reservation in a Rosenbluth office in Philadelphia, for example, to later change it in an office in London. Thousands of customers now access the Web-based @Rosenbluth automated self-booking tool every day to tap into a slew of software applications to make reservations, find cheaper routes until moments before departure, ensure compliance with corporate policies and automate expense reporting. Users can also download Palm-based applications from the company's Web site (www.rosenbluth.com) that provide tips on international travel and let customers track frequent flyer points. Rosenbluth uses client data collected from around the world by a back-office system named Vision to help customers negotiate cost savings with airlines.

And if traveling is too expensive, Rosenbluth helps customers meet without leaving home by booking a TeleSuite virtual conference room: Customers simply show up at the designated time and meet with their colleagues on 4-foot by 8-foot screens. TeleSuites are now available through Rosenbluth in 17 major cities and a handful of Hilton hotels in the United States and are being built in several locations overseas.

With annual sales exceeding $4 billion, the company now boasts a clientele that includes corporate giants such as CIO-100 honoree Wal-Mart Stores Inc. and Nike Inc., and a customer retention rate of 97.5 percent.
Reaching Across the Ether
Cisco Systems Inc., a global leader in the networking market, recognized the potential of the Internet—and its impact on customer relationships—long before its competitors. After realizing that it couldn't hire enough qualified engineers to support its growing customer base, Cisco began looking at online solutions. "Our strategy is to empower customers and give them access to the information that they need," says Peter Solvik, senior vice president of information systems and CIO. Launched in 1997, Cisco Connection Online allows the company to build closer relationships with its customers as well as suppliers, partners and employees. The Web site addresses all parts of the customer relationship, from helping customers throughout the buying process to providing support, facts about the company's products and customer training opportunities.

Indeed customers now find their own answers for more than 80 percent of their questions. More than 90 percent of the company's software is downloaded from the site. (Customers have unlimited time to download software after they've purchased networking hardware.) And customers use the site's Internet Commerce Applications feature to configure and price their purchases, track order status, manage service contracts and submit returns. To further ensure customer satisfaction, Cisco frequently solicits input via customer councils, focus groups and e-mail. All responses are compiled in surveys that are reviewed at the executive level.

Cisco now does three-quarters of its business over the Internet, selling more than $22 million worth of products every day. Meanwhile, the company has other reasons to smile: Cisco Connection Online saves the company nearly $325 million in staffing and shipping costs annually.

Ultimately, Cisco hopes to achieve one-to-one marketing. "We want to take what we learn about our customers and move into closed-loop marketing where we can customize marketing offers," says Solvik.
Reinventing Itself—Again
What started out as a maverick discount broker for do-it-yourself investors 25 years ago has grown into a full-service investment firm with 1998 revenues of $2.7 billion and customer assets of $491.1 billion. "Our strategy is to let the customers dictate [the services they want] and give them choice and access when and where they want it," says Jamie Moldafsky, senior vice president of segment marketing for retail client services at The Charles Schwab Corp.

As one of the first financial institutions to jump onto the Internet, Schwab quickly developed an extensive array of online services to compete with CIO-100 honoree E-Trade Group Inc. and others. (E-Trade beat Schwab to the Web by three months in 1996.) Among its more innovative online tools is the Stock Screener. Customers indicate the types of investments they're interested in (for example, growth, high-yield), and the Screener sorts through a list of more than 9,000 stocks that might meet their goals. Included in the list are details such as dividend yield, profit margin and long-term earnings per share. Another customized application, the Positions Monitor, tracks individual customers' portfolio performance. The Web site attracts a wide range of customers, from novices on tight budgets to the more than 600,000 Schwab customer households that have over $100,000 to invest. Schwab's site now averages 40 million hits daily.

Yet Moldafsky believes that it is the combination of high-tech and traditional services that generates loyalty. "We continue to attract more serious, committed investors who like the fact that there are people behind the Web who can help them," says Moldafsky. Indeed about 70 percent of its new retail accounts are opened in branch offices where customers discuss strategies face-to-face with company representatives.

Customers with more than $100,000 in assets receive extra personalized attention with Signature Services, a program that offers online research, real-time quotes and a dedicated team of brokers. "Our customers tell us that this program is more powerful than one-to-one marketing," says Moldafsky. "They say, 'I know eight different [Schwab] brokers and they know me.' They like knowing who they're dealing with." Having an entire team of brokers—rather than only one—certainly ensures accessibility as well as added knowledge, perspective and service.
Uniform Bonding
While Schwab customers don't fall into any one category, United Services Automobile Association customers share a common background: the military. USAA offers insurance and financial services to more than 3.3 million customers, which the company terms members. According to USAA, nearly 90 percent of all active duty military officers are members. And less than 1 percent ever leave.

USAA's focus on this exclusive market permeates the company inside and out, from having a retired U.S. Air Force four-star general at the helm to offering referrals for plumbers to a family that has just been stationed in Guam. In the midst of the uncertainty associated with military life, USAA aims to provide a sense of stability and personal attention.

USAA's technology infrastructure emphasizes personalized service, mainly via the company's 32 call centers, where almost 95 percent of its business is conducted. Nearly 10,000 customer service representatives field over 400,000 calls each day. When a call rolls in, the employee requests the member's account number, which opens a screen listing a chronology of all previous contacts and purchases. "The technology creates the feeling that we know them and they know us," says CIO Donald R. Walker.

As the call proceeds, the USAA employee might decide to access the company's new Enterprise Needs-Based Sales and Service tool, which generates a customized profile of services that the member might find useful. If the member lives in a flood plain yet doesn't have flood insurance, for example, the employee can inform him about the benefits of flood insurance. Customer service reps are salaried and never earn a commission—Walker is adamant that USAA not sell anything to its members that they don't need.

Even though USAA already controls much of the military market, it continues to explore new ways of doing business. Its Web site, for example, is a password-protected transactional site where members can log on to shop, buy insurance, do banking and investing, and tap into the company's financial planning network. "The Internet is going to cause a lot of people to rethink channels," says Walker. "We're trying to ensure that the infrastructure is in place for the revolution that's coming."
Listen and Learn
Michael S. Dell ignited his own revolution within the PC industry in 1984 by creating a company that let customers build their own computers. Customers now hop on the company's Web site and choose from thousands of hardware and software options to configure their dream machines. The possibilities are almost endless, with customers able to specify everything from the size of the PC's memory to the version of a software application. And it's all made possible by a powerful, sophisticated IT structure that integrates the company's back-office and front-office functions.

The payoff has been impressive: satisfied customers, a significant chunk of market share and a supply chain envied by its competitors. "Every PC that we manufacture is already sold," says Dell Senior Vice President and CIO Jerry Gregoire.

The company's driving interest in the customer has also led to the creation of a Customer Experience Council. (Its eight members represent finance, sales, product development, manufacturing, corporate communications and IT.) The council tracks data such as the number of times a system develops problems within the first 30 days of purchase and the amount of time it takes the company to fix those systems via phone or onsite support. Employees' bonuses and profit sharing are based on the results. Last year was the first year of the new bonus system and Dell set very high goals. "We missed our worldwide objectives by 5 percent, so everyone took a hit," says Gregoire, who chairs the council.

Dell solicits customers' impressions of new and redesigned products by recording their experiences in a usability lab. During a new product's development cycle, for example, the Personal Systems Group will invite customers to the lab. A customer might be asked to connect speakers to a new PC. Employees film each customer and then conduct an extensive interview.

The company has learned a lot about decidedly low-tech service issues from these exercises. Many customers, for example, recently found it difficult to install certain software. Dell responded by redesigning the software's setup screens.

And Dell expects to continue listening and learning from customers. "After all, we believe that this is the next competitive battleground," says Gregoire.

Louise Fickel, a freelance writer based in Yellow Springs, Ohio, can be reached at RiceKid@ix.netcom.com.

<! *************** END OF MAIN *******************************************>