CRM Applications
Customer Service Software
Direct Response Marketing Software
Contact Management Software
Phone Attendant
Mortgage Marketing
Inbound Telemarketing Outbound Telemarketing
Mortgage Software
CRM Software Features
IVR Solution
Telemarketing Call Center
CRM Solution
Voice Broadcasting Service
Appointment Reminders


<! ************** MAIN BODY ************************************************>

DSC Tech Library



Customer Relationship Management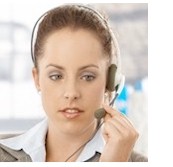 This section of our technical library presents information and documentation relating to CRM Solutions and customer relationship management software and products. Providing timely customer service information is vital to maintaining a successful business. Accurate information provided in an organized and thoughtful manner is key to business success.

TELEMATION, our CRM and contact center software, was originally built on this foundation. The ability to modify Customer Relationship Management software is important in this ever changing business environment.

Telemation Customer Relationship Management solution and contact center software is ideally suited for call centers throughout the world.



CRM Provides Significant Competitive Advantages
by Cynthia Challener

CRM Provides Significant Competitive Advantages, Andersen Study Finds - customer relationship management, Andersen Consulting report

To STAY AHEAD in today's highly competitive marketplace, chemical companies constantly strive to identify new areas in which focused efforts can achieve significant profit increases. Improving performance in selected customer relationship management (CRM) capabilities can save tens of millions of dollars for a typical chemical company, according to a new CRM capabilities study released by Andersen Consulting on December 6. The study found that if a $1 billion chemical company or business unit could improve its CRM capability from average to superior, it could gain as much as $100 million in profits.

The chemical industry was an ideal candidate for the CRM study, according to John Albregtse, managing partner, chemicals practice for Andersen Consulting. "Recently, the industry has attempted to focus on cost control in order to generate profitable growth," he says. "However, many organizations have difficulty identifying which areas have the highest profit growth potential." The Andersen study not only confirms that CRM efforts have significant potential for improving a company's bottom line, they also provide a tool for assisting companies in selecting and prioritizing their CRM investments for maximum returns.

The data for the study was collected through a 400-question survey sent out last March and April. Each question was linked to one of 54 CRM capabilities, and answers were tied to return on sales. A very high 35 percent response rate provided Andersen Consulting with a massive body of data to evaluate. Analyzes were conducted over the summer, and testing was completed in the fall. To validate the conclusions of the study, the findings were reviewed with key participants.

The fundamental conclusion of the Andersen Consulting study is that CRM proficiency has a significant impact on profitability. Customer relationship management was determined to account for nearly 60 percent of the profit difference in return on sales (ROS) in the commodities sector between average and leading companies.

For the specialty chemicals segment of the industry, CRM was found to account for almost 50 percent of that difference. Of the 54 capabilities evaluated in the study, five contributed to 35 percent of the profit impact (see chart for specifics). The consultancy says that this result is encouraging to organizations that seek to improve their CRM performance, as targeted activities will lead to measurable improvements.

The 54 CRM capabilities examined in the study fit into three overall categories: customer service, sales and marketing. Customer service activities include all work related to taking and processing an order and providing technical support on a day-to-day basis. Sales activities cover the acquisition of new customers and the maintenance of existing customer relationships. Marketing activities involve the typical decisions relating to pricing, promotion, placement and product.

Of these three categories, customer service accounts for half of the profitability difference in ROS between average and leading companies for both commodity and specialty chemical producers, according to Mr. Albregtse. In particular, "enabling key customer contacts through the use of information technology was found to be the highest value contributor."

The people who carry out customer service activities also provide significant value to the company. The Andersen Consulting CRM Capabilities Study found less opportunity for increasing profit potential through sales activities because most chemical companies, both commodity and specialty, have already focused considerable efforts in that area. However, the study highlights three areas in which improvements can provide measurable improvements: sales strategy, building people and leveraging information technology.

The commodity and specialty segments have different CRM capabilities that drive financial performance in marketing. Both have opportunities for improvements in two categories: customer-focused strategy and building people.

Commodity chemical companies need to conduct more basic market research and gain deeper understanding of customer needs. They need to provide more formal training and develop corporate cultures that adapt to and embrace change.

Specialty chemical companies should consider using segmentation of the market to carefully select customers and determine levels of service, treat large accounts as separate segments, and implement solid processes for developing and enhancing products and services.

Human resource issues for specialty chemical producers include the retention of marketing personnel, additional training, the use of reverse feedback opportunities, and linking compensation to specific performance criteria.

The CRM capabilities study can serve as a tool to enable companies to compare themselves to leaders in the industry. "It's better than benchmarking," says Mr. Albregtse. The study "tells which capabilities drive profits and provide the highest profit potential."

To take advantage of this tool, executives must first gain a thorough understanding of their own company's needs. Andersen Consulting suggests that three steps be taken: conduct a self assessment, confirm the areas of the largest opportunity and prioritize the CRM program.
Top Five Capabilities
1. Enabling easier customer contact through information technology.


2. Fairly compensating and rewarding service personnel.


3. Developing and executing an effective channel strategy.


4. Building flexibility into information systems and technology


5. Using customer service to generate sales.


<! *************** END OF MAIN *******************************************>