CRM Applications
Customer Service Software
Direct Response Marketing Software
Contact Management Software
Phone Attendant
Mortgage Marketing
Inbound Telemarketing Outbound Telemarketing
Mortgage Software
CRM Software Features
IVR Solution
Telemarketing Call Center
CRM Solution
Voice Broadcasting Service
Appointment Reminders


<! ************** MAIN BODY ************************************************>

DSC Tech Library



Customer Relationship Management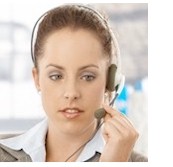 This section of our technical library presents information and documentation relating to CRM Solutions and customer relationship management software and products. Providing timely customer service information is vital to maintaining a successful business. Accurate information provided in an organized and thoughtful manner is key to business success.

TELEMATION, our CRM and contact center software, was originally built on this foundation. The ability to modify Customer Relationship Management software is important in this ever changing business environment.

Telemation Customer Relationship Management solution and contact center software is ideally suited for call centers throughout the world.



The Role Of Logging And Monitoring In Customer Relationship Management
BY JACKIE WIEDNER

Customer Relationship Management (CRM) is a term often overused and frequently misunderstood in the contact center today. Ask any industry technology vendor, and they'll tell you what CRM really means is you should buy their products. CRM should not be viewed simply as a single shrink-wrapped application. Instead, CRM represents a comprehensive business strategy, of which any particular piece of software is only a small component. The CRM strategy emphasizes the concept of customer share-building business from each customer through repeat business and long-term loyalty over traditional market share.
Doing It With CRM
CRM has two main themes: (1) Giving every customer the specialized quality service they deserve regardless of how they choose to communicate with your business. (2) Knowing as much about every customer as possible and providing access to this information to the entire enterprise through integrated and shared databases.

Historically, the principal method customers used to reach a company or organization was the telephone; hence, the "call" center. However, with the advent of the Internet and e-commerce, the number of contact points between customer and enterprise has grown substantially: telephone, fax, e-mail, Web, voice over Internet Protocol (VoIP) and even video over IP. These developments have led us to more appropriately refer to the call center as the "contact" center. Datamonitor predicts that over the next five years the number of Web-enabled contact centers in the US will grow from 5,560 in 1998 to some 31,000 by 2003 -- representing 40% of all contact centers.

In today's contact centers, the leading Internet applications adopted (most to least) are e-mail (automated e-mail response), Web chat, VoIP, collaborative browsing, and Web call. And most Web-enabled contact centers today have a combination of two or more of these applications.
Quality Management Moves To The Forefront
With the proliferation of new media and technologies, the issue of training takes on even greater importance. Despite all of this new technology, two-thirds of the cost of running a contact center remains personnel, and training that labor force in this new environment will be the contact center manager's greatest challenge.

In a November 1999 report, Datamonitor states that, "Providing effective on-line customer service requires a higher skill set than providing customer service over the phone since stronger reading and writing skills are required. Agents will have to not only be able to read and write well in real-time, but also to navigate the on-line service application's interface quickly. Consequently, standards for performance and service levels must be clearly defined and incorporated into the training of such agents, and a significant amount of a call center's resources will have to be devoted to accomplish these objectives."
The Role Of Logging And Monitoring
So where does logging and monitoring come in? And how can it help us achieve the high standards of performance and service that have become so essential? First, let's look at all the tools used in today's contact center: IVR systems (IVRS), ACDS, CTI servers, screen pops, predictive dialers, intelligent call routers, and many more. To these we add the Internet: e-mail, Web sites, chat capabilities, voice and video over IP, e-commerce, and dynamic databases.

In the "good old days" of the early 90s, logging and monitoring in the call center was relatively simple: you recorded incoming or outgoing calls to verify transactions or to gather samples for quality monitoring. Those days are gone forever. Today's multimedia contact centers are doing more, and that means the agents are doing much more. The contact center is now viewed as a strategically critical profit center, no longer just a revenue-draining help desk. And the contact center manager's role is increasingly vital to the future success of the organization.

In today's contact centers, the goal is to track and evaluate the entire customer experience. If the customer is communicating with us about an insurance policy, we want to capture every e-mail, Web chat, and telephone conversation linked to that customer and his insurance policy. We also want to evaluate the customer's experience in utilizing automated systems, such as the IVR or call routing system. From the customer's perspective, we want to see how well the agent is handling the call, responding to the e-mail, or interacting with the customer over the Internet. The role and importance for logging and monitoring in evaluating these varying customer interactions has expanded significantly. The ability to play back all customer interactions will enable contact center managers to improve agent productivity and quality across all of these new media, share customer feedback about products and services across the organization, improve systems to make them more user-friendly and efficient, and dramatically improve customer satisfaction and loyalty.
The CTI Server Is Central
With multiple points of contact, an organization needs to have expanded IT capabilities for linking legacy databases dynamically with the Web. Furthermore, enterprises need a means of linking the varied forms of interaction together to document and understand each individual customer. Computer Telephony Integration, or CTI, is fast becoming the glue for holding together this 360-degree view of the customer experience. Today's CTI providers are positioning their solutions as a "universal queue" for all forms of inbound and outbound media.

Essentially, e-mail and VoIP will be treated much like voice calls, and will be funneled through the CTI server. By flagging each interaction, an agent will be able to enter a customer code or ID number and pull up every recorded call, screen session, e-mail, and any other data associated with that customer. The CTI server will become the focal point for all of this activity. All the various applications of the contact center will rely on the CTI server as the information and traffic hub, and all will be required to integrate with the server.
CTI + CRM = Superior Monitoring Of The Customer Experience
C.K. Prahalad, originator of the concept of "core competencies," recently stated that Internet users all combine to shift the balance of market power decisively toward the consumer. In fact, customer relationship management is the strategy that enables companies to shift their sights from inside the organization to an external, more customer-driven focus. For example, in any particular CRM experience, the organization must ask: Did we handle the customer correctly? Could we have done it in less time? Why did a solution require three calls, four e-mails, three Web sessions, and one letter? Each step within the contact center in dealing with this customer experience is recorded, scored and tied to that single CRM case. In this way, we can identify root causes of customer dissatisfaction as well as opportunities to improve business processes, products, and the quality of customer interactions with the company. We can also identify ways to automate services via VRUs/IVRs or the Web, and provide training to overcome any service gaps which exist. Close integration between today's CTI servers and the CRM applications of tomorrow will be paramount for logging and quality management solution providers to capture the complete customer experience across all forms of communication.
A Better, More Challenging Job
Staffing the Web-enabled contact center will present managers with a new set of challenges. Agents must acquire and maintain a much broader skill set than before. In addition, managers will need to measure and match agent skills to the medium that fits them best -- real-time typing for Web chat vs. telephone service, for example -- rather than trying to train all agents for all potential skills. Logging and monitoring will be central to developing standards for performance and service levels so managers can best identify which agents fit which tasks. The good news is that all these new capabilities and technologies will make life much more interesting for the contact center agent -- hopefully leading to greater job satisfaction and lower turnover for the contact center.
The Ultimate In Customer Relationship Management
A key objective behind CRM is to have the ability to retrace and achieve a complete picture of each customer's experience with a business, and to understand what customers are saying about products and services. CRM data is analyzed to improve business processes through customer feedback and complaints about products, services, etc., as well as to understand how each customer's request was handled. CRM will allow contact centers to better determine where service breakdowns occur that lead to customer dissatisfaction. This CRM information will be used to build customer loyalty, keep existing customers, and attract new ones. Logging and monitoring is central to this entire process. In fact, it will become an essential component to any CRM strategy by allowing contact centers to essentially re-enact the customer experience. Logging and monitoring will answer important questions, such as what exactly what was said or what action was actually taken on behalf of this customer. CRM data alone is only as good as the notes entered into the CRM application. However, link a recording to that interaction, and you now have a very powerful CRM solution.
Partnerships Are Key To Future Success
For the future, enterprises should carefully consider the long-term goals of the contact center and how recording and quality management applications fit into that plan. CTI integration capabilities and their importance to contact center performance cannot be overstated. As contact center managers face these challenges, an essential criterion to evaluate is how close a recording vendor's technical partnerships are with the leading CTI and CRM vendors. Is there an existing, comprehensive technical integration, or is it simply marketing hype? Does the vendor have existing customers with a core environment similar to yours? Does the recording vendor have the CTI and systems integration capabilities to make it all work in any customer environment? Ask these questions, and ask vendors to show you, not just tell you. Decisions made now will impact the future importance of your contact center and the competitive position of your company.
Summary
In essence, the role of logging and monitoring in the emerging contact center environment is to track, record, and provide applications for evaluating all the activity discussed above. Logging and monitoring evaluates the entire customer experience with an external, customer-driven focus, and then identifies what opportunities exist to improve services, products, and business practices in order to achieve greater customer loyalty. How this is achieved will continue to evolve and change, but the core concept will always remain the same: Capture it, analyze it, and improve it.

Jackie Wiedner is director of applications for NICE Systems. NICE Systems is a leading global provider of integrated digital recording and quality management solutions. NICE's innovative solutions help customers improve their business by effectively recording, storing, evaluating and managing voice communications, call data, desktop screens and video. NICE serves the business needs of multiple markets, primarily customer contact centers, financial institutions, air traffic control (ATC) sites, public safety centers, and closed circuit television (CCTV) security installations.

<! *************** END OF MAIN *******************************************>