CRM Applications
Customer Service Software
Direct Response Marketing Software
Contact Management Software
Phone Attendant
Mortgage Marketing
Inbound Telemarketing Outbound Telemarketing
Mortgage Software
CRM Software Features
IVR Solution
Telemarketing Call Center
CRM Solution
Voice Broadcasting Service
Appointment Reminders


<! ************** MAIN BODY ************************************************>

DSC Tech Library



Customer Relationship Management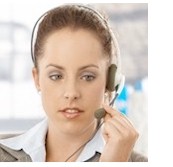 This section of our technical library presents information and documentation relating to CRM Solutions and customer relationship management software and products. Providing timely customer service information is vital to maintaining a successful business. Accurate information provided in an organized and thoughtful manner is key to business success.

TELEMATION, our CRM and contact center software, was originally built on this foundation. The ability to modify Customer Relationship Management software is important in this ever changing business environment.

Telemation Customer Relationship Management solution and contact center software is ideally suited for call centers throughout the world.



Online Competitive Advantage Is All About Your CRM Systems!
by Farrell Dayn Gertmenian

Los Angeles Business Journal

"There are only two ways to establish competitive advantage. Do things better than others, or do things differently" --Karl Albrecht. With today's ever changing new digital economy, this means having access to customer-related information and a solid Customer Relationship Management (CRM) system. It means having your customers economiteric demographic, and psychogrephic data. And it means having customer access techniques available in order for Marketing and Sales teams to make customer care a realty instead of just an idea you hope to uphold.

Before you say, "yeah, yeah. I know all about customer relationship management, I have a customer service department, I know what they buy and how to contact them" consider a few things. A recent study done by the Boston Consulting Group found the following:


28% of all online purchases fail


25% of those who had an unhappy shopping experience won't shop online again


4 out of 5 online purchasers have experienced one failed purchase


So the question is, do you really know what it takes to make the modern day shopper a loyal customer?

Today's company wants the following: a way to make their products more appealing to customers, more efficient and effective marketing campaigns, and a way to cut back on customer desertion. And many are finding that the only way to maximize effectiveness while maintaining control of the process is to enlist the help of data analysis tools. How you reach your customer and how you conduct customer research has become a challenge on line. Your customers me no longer your local area's average person. They are from all over the world, with various educational and lifestyle backgrounds. The e-consumer demands personal attention, speed, and efficiency. After all, they are shopping online to avoid parking lots, long lines and rude sales people. They want 24 hour a day access to your products. The 21st Century consumer arranges ticket-less flights, carries their personal and professional lives in their palm, and uses online banking with automatic payments for their utility services.

Ask yourself these questions:


1 Do you have the best customer and market knowledge possible?


2 Are you effectively targeting customers from all impression points?


3 Does your website and backend administration module provide the ultimate in customer service?


4 Have you learned something new from each customer interaction so that you can feed it back to them the next time they visit your site?


Sounds easy, and it can be. But not without the right system to exploit the data you need.

In order to succeed at implementing your CRM efforts you must first understand where the opportunities exist for you to make a positive impression on that customer. This involves having a true respect for the role technology is making in our fives, from the consumer to the manufacturer levels. When you realize that your average consumer has become accustomed to getting targeted e-mails and "hello again John" from online retailers, you will begin to understand that customer service has far exceeded the expectations of ten years ago. It is about consistency, and reliability. You have to give your employees a solution that allows them to share information, communicate with each other on the customers needs and provide a consistent and reliable service experience throughout the entire customer life cycle. To fully understand your customer and market you must implement a CRM system from day one that will become part of your daily business routine.

"Customer service will make or break ecommerce companies, especially in high-touch categories such as apparel, and researched categories like electronics" Forrester Research analyst, Evie Dykema.

What is an impression point? Years ago you touched your customers by direct mail, call centers, and direct sales. Maybe even an effective advertisement in the local paper. These were your impression points. Now, the possibilities are endless with email, faxes, banner ads, links, listings, etc. etc. You can even shop while driving on the 405 freeway from your cell phone. With the Web, you have to start being customer-centric and realize the product is no longer the focus. It is at about the customer. The key today is to be able to bring together the customer information from all your impression points into one system that allows you to track who, when, where and what.

Before we get further into your CRM systems, we need to take a look at your administration modules. Regardless of the system you adopt, without a solid building block you will not have the tools to safeguard your CRM. Imagine, you have done everything night and now know the who, when, where and what, but your site is hard to travel through, the check out never works right and often your site is down due to ineffective hosting. You try and call your vendor, but you have to "beep" him and it is hours, if not days, before you hear back. You have lost hundreds of new customers, and more importantly, those existing customers who don't have the time or patience to give you a second chance. It is important to have your CRM system built in to your entire online presence. As stated before, it is all about the customer, and everything you do should have their comfort and satisfaction in mind. From the second your homepage comes on the screen, your CRM begins.

One of our clients, Higher Octave an affiliate of Virgin Records, discovered the importance of this before it was too late. They came to us when their previous vendor had notified them that their site was going to be terminated in 30 days. It was a scenario that happens too often: the vendor was changing his business, leaving Higher Octave with little time to find another Internet consultant firm to take over, before losing customers. Higher Octave needed their new site to do what their old didn't: project a solid online image, effectively sell their products, increase traffic and streamline their accounting and database management systems to consolidate their CRM system.

By creating a site with clear architecture, easy to use navigation, creative and innovative page layout, and integrating with all web business into their central data warehouse, they were able to optimize the customer experience. Higher Octave gained greater control over the customer relationship by ensuring that the shopper would enjoy their visit at Higher Octave and find the fast, effective and personal service that they have grown accustomed to. "So many internet companies, especially," the ones doing web site development, are unreliable," said Sharon Wilson, Higher Octave's Vice President of Marketing. "We almost doubled our (online) orders switching from our shopping cart to theirs." Their CRM systems were relying on their online image and administration, and with a redesign that had the customer's comfort in mind, Higher Octave is quickly making loyal customers out of their first time buyers.

Feedback. How do you achieve that one-on-one? With the detailed customer histories on the visitors to your site, you can employ the-power of the Internet to develop a compelling one-on-one marketing campaign directly to your end-users. Each of your customers is different. Some will respond to email, some to direct faxing or phone calls, others to direct mail. This is the information you need to know. A combination is usually your best solution.

You have the CRM system. You have the data warehouse. Now, what steps have you taken to make them work together, for you? The two should not be interchangeable. Like your web site and administration modules, your data warehouse is just as important to your CRM systems efficiency. Companies could be using their data in warehouses to match products with customer needs to perform that focused one-on-one marketing that will put their businesses ahead of the competition. The ultimate goal is to know what your customer wants before they do. Remember, it is all about the customer not the product. An important step to take is to make sure data can pass from system to system and through the data warehouse seamlessly. This way you can personalize your contact with them. When they log on, you can say hello. All of a sudden they aren't some stranger visiting your site. That shopper is a valued patron that is important enough that you knew their name when they stopped by to browse.

What you can do to make this process effective:


Build your strategy from the customers viewpoint - in other words, develop a customer-centric strategy vs. a product-centric strategy


Research your web service provider and consider using a vendor that can provide the creative and the technology, and isn't some amateur garage beeper vendor


Take the time to call your "A" list customers and find out how your CRM is working. Their opinion is what matters, regardless of how well you think you are doing.


From your executives to your sales team, make sure everyone has access to your customer information. Everyone in your company should know what your customer's who, when, where and what's.

Some things to remember when developing your CRM model: In the online marketplace, the customer is in control and they don't have to move more than a finger to find another business offering the same service or product. Don't be so quick to just get your site up. You can do your business more harm than good if you don't do your due diligence and invest in a true ecommerce site that incorporates both your front and back end administration, but also your CRM, warehousing and application integration. Your 21st century consumer will soon be using their cell phones to order groceries, entertainment, and the newest gimmick on the market. Keep in mind that if the customer has any discomfort with any of your impression points, they won't be back, and you won't get their friends either. Ten years ago, we said if you made one unhappy customer, they told five friends. Today they will email hundreds, in a matter of seconds. Marketing online is about the perceived value, and that value includes your Customer Relationship Management system.



Farrell Dayn Gertmenian is the Marketing Manager of AIMS2000, a provider of web sites, custom software and legacy system application integration, (ore-businesses.

<! *************** END OF MAIN *******************************************>