CRM Applications
Customer Service Software
Direct Response Marketing Software
Contact Management Software
Phone Attendant
Mortgage Marketing
Inbound Telemarketing Outbound Telemarketing
Mortgage Software
CRM Software Features
IVR Solution
Telemarketing Call Center
CRM Solution
Voice Broadcasting Service
Appointment Reminders


<! ************** MAIN BODY ************************************************>

DSC Tech Library



Customer Relationship Management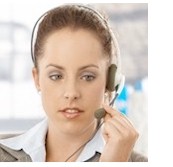 This section of our technical library presents information and documentation relating to CRM Solutions and customer relationship management software and products. Providing timely customer service information is vital to maintaining a successful business. Accurate information provided in an organized and thoughtful manner is key to business success.

TELEMATION, our CRM and contact center software, was originally built on this foundation. The ability to modify Customer Relationship Management software is important in this ever changing business environment.

Telemation Customer Relationship Management solution and contact center software is ideally suited for call centers throughout the world.



How to make CRM work
Advice by William Blundon
APRIL 11, 2003 (COMPUTERWORLD)

Developing a successful CRM program is a journey, not a destination. Like most IT journeys, it involves the interplay of people, processes and technology under the direction of a clear road map. I have argued for some time that the correct approach to enhancing customer relationships in most companies will involve multigenerational plans of continuous improvement. This idea is now one of seven industry best practices for implementing CRM projects:
Drive the implementation from the business case.


Provide unambiguous executive sponsorship by representatives from the senior management team and appropriate stakeholders.


Allocate sufficient quality resources for planning, implementation and staff development.


Deliver the solution in digestible components as part of a long-term plan.


Provide tight program management with frequent milestones and intermediate measurements.


Use a proven delivery methodology that leverages templates, best practices and preconfigured components.


Mitigate risk by implementing a change management and training program.
By now, most major corporations have implemented at least a pilot version of CRM software. The success rate of these implementations has increased significantly over the past two years. According to Forrester Research Inc., "Nearly three-quarters of respondents say that they are satisfied with the business results from their CRM efforts." As companies have adopted the best practices listed above, rewards are up, and risks are down.
How IT Can Add Value
While success rates have increased, there are a number of areas where IT can add significant value to CRM initiatives.
Security
System and data security are difficult issues in today's economy. Because of advances in attack technology, it's relatively easily for a single cyberterrorist to employ a large number of distributed systems to threaten a company and its operations. The speed and sophistication of attack tools has increased as dramatically as the dependence on corporate computer networks. Terrorists may have their own plans for disrupting the Internet, but a disgruntled employee, customer or competitor can do significant damage to any company's operations.

The survivability of data and systems depends on the three R's of security: resistance, recognition and recovery. Resistance is the ability of a system to prevent or deter attacks. Recognition involves the detection of attacks as they occur and evaluation of the damage and compromise incurred. Recovery is the ability to maintain services and protect assets during attack, limit damage and regain full operations following an attack.

The CERT Coordination Center is the hub of information about computer systems security. CERT security practices provide practical, well-documented guidance that helps organizations improve the security of their networked computer systems. This ranges from survivable systems engineering models to acting as the clearinghouse for capturing, analyzing and responding to computer viruses and other common attack technologies. Reported attacks have increased by 500% over the past three years, and 90% of these have been against commercial enterprises. The World Wide Web Consortium also maintains an extensive site on Internet security.

Most large corporations now have a security staff reporting to, or coordinating with, their IT staffs. In some industries, especially financial services, these groups are significant in size, scope and sophistication. However, with few exceptions, the company's senior executives typically spend little or any of their time on these issues. In today's economy, this is a mistake.

Every company, large and small, should have a data and system security plan, an emergency response team and a process in place to recover from any disruptions in service. CERT provides courses and certification programs for creating a computer security incident response team. Again, this kind of program is easy to develop but can be implemented well only with support from senior management.
Privacy
Privacy policies for consumer contact and data handling differ significantly in the U.S. and the European Union. Europe mandates an explicit "opt-in" policy, whereas the U.S. uses an "opt-out" approach. The U.S. policy is approaching the EU asymptomatically with a series of increasing strictures on data access, consumer access and reporting.

This is particularly true in outbound telemarketing and e-mail marketing. This year, the Federal Trade Commission is implementing plans for a national "do-not-call" registry, which mandates that telemarketers use a standard call-blocking list. The act also requires telemarketers to transmit identifying information with each call to make it easier to block with Caller ID and other electronic means. Rules also limit the use of predictive dialers. Abandoned calls (those that strand a call between the dialer and a live agent) must be limited to no more than 3% of all calls, and any time lag of more than 2 seconds must be followed by an identification message.

Despite the practical convergence of policies in the U.S. and the EU, fundamental differences will remain. Large industries in the U.S. are based on liberal access by businesses to consumer information. The economic impact of fundamental changes in privacy policy would by most measures be prohibitive. In the short and long term, global companies must operate under a different set of rules on either side of the Atlantic. As keepers of the corporate data, IT departments must become more savvy about both security and privacy.
Contract Management
Most CRM software companies have seen declines in license sales over the past several quarters. This isn't a comment on the importance of the software, but an indication of a slowdown in corporate IT spending overall. Software license revenues at the leading CRM companies are down by as much as 50%, and this situation creates a buying opportunity for smart companies.

Taking a multigenerational approach to initiatives enables companies to decouple license purchases from the requirements of individual projects. As a result, they can purchase in quantity when vendor pricing is flexible, with the knowledge that the licenses will be used efficiently. Smart companies will use the current economic difficulty at major CRM software companies to negotiate extraordinary licensing deals. IT must take a leadership role in managing the procurement cycle for these major software purchases.

In the early days of enterprise CRM systems, companies often used the "golden rule" to drive their initiatives: "He who has the gold makes the rules." This often meant that marketing, sales and service executives made most of the major CRM decisions. As these systems have become mission-critical, IT is reasserting control. Consequently, IT departments must treat them with the same concern they give to other transactional systems.
Conclusion
CRM systems are finding their way into the mainstream of corporate computing. As they do so, IT executives need to reassert control not just of the constituent technologies, but also of the overall initiative. Marketing, sales and customer service groups own the relationships with customers, but IT must provide the mechanism for making these relationships private, secure and cost-effective.

William Blundon is chief marketing officer at Boston-based Extraprise Group Inc., a technology consulting company specializing in CRM.

<! *************** END OF MAIN *******************************************>