CRM Applications
Customer Service Software
Direct Response Marketing Software
Contact Management Software
Phone Attendant
Mortgage Marketing
Inbound Telemarketing Outbound Telemarketing
Mortgage Software
CRM Software Features
IVR Solution
Telemarketing Call Center
CRM Solution
Voice Broadcasting Service
Appointment Reminders


<! ************** MAIN BODY ************************************************>

DSC Tech Library



Customer Relationship Management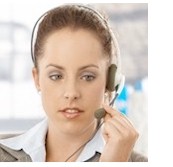 This section of our technical library presents information and documentation relating to CRM Solutions and customer relationship management software and products. Providing timely customer service information is vital to maintaining a successful business. Accurate information provided in an organized and thoughtful manner is key to business success.

TELEMATION, our CRM and contact center software, was originally built on this foundation. The ability to modify Customer Relationship Management software is important in this ever changing business environment.

Telemation Customer Relationship Management solution and contact center software is ideally suited for call centers throughout the world.



CRM Best Practices: The Long-Sought Definition of 'CRM' Revealed
---


The following is an extract from the article "CRM Best Practices: The Long-Sought Definition of 'CRM' Revealed" by Joe Outlaw from CRM Daily:


What does "CRM" mean?
You may be asking yourself, "Are they kidding?" Doesn't everyone know what CRM is by now, particularly anyone reading CRMDaily? Well, the truth is, it is not a given. "The vast majority of organizations have not approached CRM from a business point of view," Meta Group vice president Liz Roche told CRMDaily.com, "which means they did not have a clear understanding of what CRM is."

To introduce this series on CRM best practices, it makes sense to remind those who know -- and enlighten those who just think they know -- as to what the definition of "customer relationship management" really is. To indulge in an apropos cliché, "You need to know where you are going if you have any hope of getting there."
No Single Meaning
There are many ways to describe what CRM is about. Some are short and sweet and some are very elaborate. "CRM is a set of business processes and supporting technology to acquire, retain, and enhance customer relationships," according to Forrester Research vice president Erin Kinikin.

CRM is "a three-domain business system to optimize relationships with customers," says Roche. "Organizations must understand their customers well enough to profile them, to do value-based segmentation, and to create segment-specific CRM treatments based on the value of the segments. The three domains to be balanced are the customer and customer life cycle; the customer-related business processes; and the CRM-technology ecosystem."

CRM is a business strategy designed to optimize profitability, revenues and customer satisfaction , according to Gartner. To realize CRM, organizations must foster behaviors, and implement processes and technologies that support coordinated customer interactions throughout all customer channels.

Gartner recommends that organizations approach CRM by addressing each of what it calls "the eight building blocks of CRM": CRM vision, CRM strategy, valued customer experience, organizational collaboration, CRM processes, CRM information, CRM technology, and CRM metrics.
Common Themes
Okay, there are many definitions for CRM. What are the common themes? CRM is about customer focus or customer-centricity. But, customer-centricity in the CRM context means more than the old admonition that "the customer is always right." CRM is about listening to customers, about providing the goods and services customers want, and even about anticipating customer needs.

CRM is about providing consistent branding messages and consistent responses to customer requests across the many channels of customer interaction available today.

CRM is a business strategy. Therefore, CRM strategies need to be intertwined with an organization's other strategies. CRM is most effective on an organization- or enterprise-wide scope. Sometimes missed in all of the talk about customers is the fact that CRM is more than a strategy to provide customer value; it is first and foremost about bringing value to the in terms of revenues and profits.

CRM is not just a technology or an application. However, in all but the smallest and most basic of organizations, some technology is required to enable a CRM strategy. Actually, most of the difficult work in CRM is people- and process-related -- not wrestling with the technology. Installing a CRM application without changing the way an organization interacts with its customers will bring only marginal improvements in efficiency and maybe not even that.

Another cliché that still has relevance is that CRM is a journey -- not a destination. That is, CRM should be thought of as iterative in nature, to be revisited and improved on a regular basis......"
---

To view the entire article, visit www.crmdaily.com. <! ***************** End Of Page ****************>

<! *************** END OF MAIN *******************************************>