CRM Applications
Customer Service Software
Direct Response Marketing Software
Contact Management Software
Phone Attendant
Mortgage Marketing
Inbound Telemarketing Outbound Telemarketing
Mortgage Software
CRM Software Features
IVR Solution
Telemarketing Call Center
CRM Solution
Voice Broadcasting Service
Appointment Reminders


<! ************** MAIN BODY ************************************************>

DSC Tech Library



Customer Relationship Management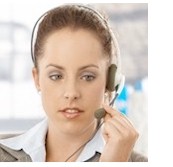 This section of our technical library presents information and documentation relating to CRM Solutions and customer relationship management software and products. Providing timely customer service information is vital to maintaining a successful business. Accurate information provided in an organized and thoughtful manner is key to business success.

TELEMATION, our CRM and contact center software, was originally built on this foundation. The ability to modify Customer Relationship Management software is important in this ever changing business environment.

Telemation Customer Relationship Management solution and contact center software is ideally suited for call centers throughout the world.



CRM Best Practices: ABCs of Creating a CRM Strategy
---


The following is an extract from the article "CRM Best Practices: ABCs of Creating a CRM Strategy" by Joe Outlaw from CRM Daily:

"By now, most large-enterprise decision makers know that any good definition of "customer relationship management" at least mentions that it is a business strategy -- and, as such, must be intertwined and consistent with an organization's other business strategies.

But what about decision-makers in organizations without a CRM strategy? They, no doubt, still have plenty of questions about getting started: What should be included in a good CRM strategy? Who in the organization should be involved in shaping it? What is the best way to begin?
Critical for Success, But Not Easy
Creating any kind of business strategy requires a lot of market- and self-analysis. It also requires that organizations wrestle with some very fundamental issues, such as their reason for existence, how they will compete to stay in business and prosper, and how they will reach their stated goals.

CRM strategies are no less difficult to develop. Anyone who has attempted to create a CRM strategy knows how elusive the answers to basic questions can be. Who are our customers? How will we keep current about their desires and requirements? How will we work together to sell to them and support them so they remain loyal and profitable?

Enterprises with many lines of business find development of a CRM strategy particularly challenging.

As organizations have tried to apply CRM to their businesses, and as views of what CRM is -- and can be -- have matured, several principles have become clear. "First, there is no 'one size fits all' when it comes to CRM or to CRM strategies," Gartner vice president John Radcliffe told CRMDaily.com. "Gartner's Eight Building Blocks of CRM provide a generic model for approaching CRM, but unique circumstances dictate the creation of quite different 'flavors' of CRM," he added.

"Every organization's CRM strategy is unique. It is shaped by the markets it operates in, the customers it has relationships with, the products it sells, the channels by which it reaches its customers, and its organizational characteristics," Radcliffe says in a recent report about CRM strategy.

First, there are the broad differences in CRM strategies resulting from different business models. For example, business-to-business (B2B) CRM strategies tend to differ sharply from business-to-consumer (B2C) approaches and are created through different organizational dynamics. "In B2B organizations, sales has an important role in shaping customer strategy," Radcliffe said, "whereas in B2C organizations, it is typically marketing who has [the] lead role......"
---

To view the entire article, visit www.crmdaily.com. <! ***************** End Of Page ****************>

<! *************** END OF MAIN *******************************************>