CRM Applications
Customer Service Software
Direct Response Marketing Software
Contact Management Software
Phone Attendant
Mortgage Marketing
Inbound Telemarketing Outbound Telemarketing
Mortgage Software
CRM Software Features
IVR Solution
Telemarketing Call Center
CRM Solution
Voice Broadcasting Service
Appointment Reminders


<! ************** MAIN BODY ************************************************>

DSC Tech Library



Customer Relationship Management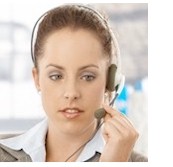 This section of our technical library presents information and documentation relating to CRM Solutions and customer relationship management software and products. Providing timely customer service information is vital to maintaining a successful business. Accurate information provided in an organized and thoughtful manner is key to business success.

TELEMATION, our CRM and contact center software, was originally built on this foundation. The ability to modify Customer Relationship Management software is important in this ever changing business environment.

Telemation Customer Relationship Management solution and contact center software is ideally suited for call centers throughout the world.



CRM Best Practices: Monitoring Project Progress
---


The following is an extract from the article "CRM Best Practices: Monitoring Project Progress" by Joe Outlaw from CRM Daily:

"CRM projects are, in many ways, like other corporate projects, so traditional project-management techniques are a great place to start when planning to monitor their progress.

But the scope, the visibility inside and outside the organization, your corporate culture, and often the technical complexity of CRM projects can require special attention to keep them on track.
Solid Project Management
A project is a project -- and to a large extent, CRM projects can be managed effectively using traditional and proven techniques. Of course, there are some areas of CRM projects that require special attention; we will discuss those later. For now, you should approach monitoring your CRM projects as you would any other project.

The purpose of monitoring the project's progress is to: (a) track and compare actual results to the project plan; (b) revise the project plan, as necessary, to assure the desired goals are met; and (c) provide status information for the project team and management -- so they can make informed decisions about the project.

The most important of these purposes is tracking the results against the project plan – to be sure the project stays on track. To do this, the project team must first accomplish the following steps:
Create a project plan;


Establish milestones (dates and associated results);


Determine how the results will be measured (i.e., what constitutes achievement of the result and how the quality of the deliverables will be assessed);


Determine how often to meet to review the project's progress;


Determine how and to whom the project's status will be communicated; and


Determine, to the extent possible, what to do and how decisions will be made if actual results diverge from the plan.


Establishing the most important and the appropriate number of project milestones and other metrics to be monitored is critical -- too few will fail to identify potential problems in a timely manner and too many will be a drag on the project. As with many other aspects of CRM projects, external consultants with CRM project experience in your industry can be helpful in choosing the milestones and metrics to monitor......"
---

To view the entire article, visit www.crmdaily.com. <! ***************** End Of Page ****************>

<! *************** END OF MAIN *******************************************>