CRM Applications
Customer Service Software
Direct Response Marketing Software
Contact Management Software
Phone Attendant
Mortgage Marketing
Inbound Telemarketing Outbound Telemarketing
Mortgage Software
CRM Software Features
IVR Solution
Telemarketing Call Center
CRM Solution
Voice Broadcasting Service
Appointment Reminders
Information
Windows CRM Solutions
CRM Software
Remote Agent CRM
CRM Vendor
Linux CRM SOftware
Customer Relationship Management
Telemarketing CRM
Call Center CRM
Customer Support Software
Customer Service Software
Customer Care Center
Virtual Call Center CRM
CRM Application Software
Software CRM Solution
CRM and CTI
Automated CRM Solution
CRM and Computer Telephony
Unix CRM Software
Customer Information Management



<! ************** MAIN BODY ************************************************>

DSC Tech Library



Customer Relationship Management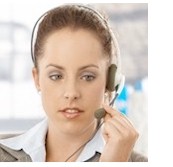 This section of our technical library presents information and documentation relating to CRM Solutions and customer relationship management software and products. Providing timely customer service information is vital to maintaining a successful business. Accurate information provided in an organized and thoughtful manner is key to business success.

TELEMATION, our CRM and contact center software, was originally built on this foundation. The ability to modify Customer Relationship Management software is important in this ever changing business environment.

Telemation Customer Relationship Management solution and contact center software is ideally suited for call centers throughout the world.




---
Successful CRM Stories
---


The following is an extract from the article "CRM Success Stories Are Abundant" by Lisa Picarille from Destination CRM Magazine:

"Aberdeen Group's latest report, "What Works: Ten Significant CRM Implementations in 2002," wants to illustrate that isolated, highly publicized cases of past CRM failures are no reason to condemn an entire category of technology.

The Boston market researcher shows that CRM success stories are easily found, and includes valuable lessons and best practices that can help others.

In fact, there were so many entries vying for Aberdeen's "Top Ten Significant CRM Implementations of 2002," it was difficult to narrow the field, according to the report's author Denis Pombriant, vice president and managing director of Aberdeen's CRM practice. Entries came from as far away as Australia.

"There is a lot of negative information about CRM out there and a lot of it is speculative," Pombriant says. "This survey proves that success stories are not hard to find, and that CRM is something that can be done effectively, profitably, and successfully."

The report showcases examples of excellence in CRM implementations across of a range of different industries, companies of varying sizes, focusing on different problems and solutions. However, it is not a ranking.

Pombriant adds that ROI continues to be a major theme in the CRM industry, and that 2002 was no exception. "We wanted to identify cases where implementations succeeded and where the customer could point to a return they received from the implementation," he says.

Here are the top 10: Newell Rubbermaid (Art Technology Group), Cable & Wireless (ChannelWave Software), Arizona Department of Transportation (FrontRange Solutions), Beazer Homes USA (Online Insight), Engage (Salesforce.com), PepsiAmericas (PeopleSoft), Avnet (SalesLogix), Sovereign Bank (Salesnet), Boehriner Ingelheim (Siebel Systems), Hitachi (Selectica).

Pombriant cites a few examples of interesting findings. For example, drug company Boehriner Ingelheim had been analyzing its business from a CRM perspective for years, before it ever purchased its Siebel Systems solution, he says....."


---

To review the entire article, visit www.destinationcrm.com and locate the article entitled "CRM Success Stories Are Abundant".



<! *************** END OF MAIN *******************************************>