CRM Applications
Customer Service Software
Direct Response Marketing Software
Contact Management Software
Phone Attendant
Mortgage Marketing
Inbound Telemarketing Outbound Telemarketing
Mortgage Software
CRM Software Features
IVR Solution
Telemarketing Call Center
CRM Solution
Voice Broadcasting Service
Appointment Reminders


<! ************** MAIN BODY ************************************************>

DSC Tech Library



Customer Relationship Management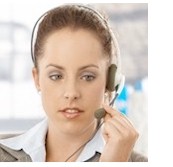 This section of our technical library presents information and documentation relating to CRM Solutions and customer relationship management software and products. Providing timely customer service information is vital to maintaining a successful business. Accurate information provided in an organized and thoughtful manner is key to business success.

TELEMATION, our CRM and contact center software, was originally built on this foundation. The ability to modify Customer Relationship Management software is important in this ever changing business environment.

Telemation Customer Relationship Management solution and contact center software is ideally suited for call centers throughout the world.



What's the Real Secret to Sales Effectiveness? Customer Commitment
By Peter Callaghan

The results are in: Organizations that invest in CRM practices and systems see a larger percentage of sales representatives attaining their sales quotas then those that do no invest in CRM. And when an organization implements a structured CRM process, an even larger percentage of its sales representatives can achieve quota than that of companies that do not have structured CRM processes.

It could be argued that any organization can improve efficiencies by automating sales processes. For example, if an organization automates most aspects of its sales processes, it stands to reason that its sales representatives will have more time to spend identifying new leads and closing more deals. In this case, it would seem that such a move toward automated sales processes is the main reason a company improved its sales effectiveness.

While it is true that sales automation alone can save representatives time on some processes, sales representatives can make better informed decisions about their customers and prospects only when they have an in-depth knowledge of their customers, company and competitors. Having access to a CRM system gives each employee more information about the customers. With this information, a sales representative is in a better position to respond to objections raised during a sales cycle and to better service a sales territory. Sales representatives who possess this customer insight have a greater opportunity to be effective in reaching their sales targets.

Do CRM tools contain the magical ingredients that can help sales representatives become more effective in closing sales? Not exactly. CRM tools can certainly help, but in most cases the thing that helps sales representatives be more effective is commitment!

Commitment from the organization to build a collaborative work strategy is a key component in any effective sales strategy. All levels of the organization, from executive management to the line worker, must be committed to participating as a team. If a company is focused on creating collaborative customer-centric processes, and if it is committed to educating the team on the benefits and use of a CRM system, the organization will realize a huge competitive advantage and dramatically improve its customer satisfaction levels. When an organization commits to building a collaborative work environment, the sales team will find itself with all of the information it needs to attract new prospects, improve customer satisfaction and increase repeat business.

So how can a company move forward to create more effective sales representatives? One answer is in looking at the specific ways in which successful organizations have implemented CRM practices within the enterprise. While winning organizations are often distinctively different in their approach to CRM, what makes each of them effective is a commitment to improvement. Companies that want to improve their sales effectiveness should consider following CRM strategies:
Ensure commitment throughout the organization to understanding, learning and using the new CRM tools.
Maintain focus: Develop a laser-like focus on understanding how the new CRM tools will help the sales team meet all of its sales goals.
Reinforce the discipline to use this newfound customer insight in a way that helps move the Company toward its sales goals.
Deliver ongoing CRM education for all employees.
Implement collaborative processes designed to improve lead and opportunity management and customer service.
Create proven best practices for the sales team to follow in each of the following areas: needs analysis, proposal development, total cost of ownership (TCO) calculations, presentations and proof documents for each stage of the sales cycle.
Provide a technology infrastructure that enables true collaboration within the work environment, including resources for connected and disconnected employees, automated workflow tasks, date management and data integrity.
By utilizing all of the customer intelligence that an organization has acquired, sales teams can become much better at attracting, acquiring, servicing and retaining customers. Effective sales teams know that a winning attitude is all about making a difference to their prospects and customers. And it is this focused commitment on improving the customer experience that makes for a superior and more effective sales team.

Peter Callaghan is the vice president of sales & marketing at Maximizer Software, a leading provider of proven and affordable CRM and contact management solutions. Peter is responsible for the direct sales, channel sales, marketing and public relations activities in Maximizer's Americas' region. He has more than 17 years of sales experience in the software industry and has held senior sales and marketing positions at Pivotal, Computer Associates, Cognos and Sybase.



<! *************** END OF MAIN *******************************************>