CRM Applications
Customer Service Software
Direct Response Marketing Software
Contact Management Software
Phone Attendant
Mortgage Marketing
Inbound Telemarketing Outbound Telemarketing
Mortgage Software
CRM Software Features
IVR Solution
Telemarketing Call Center
CRM Solution
Voice Broadcasting Service
Appointment Reminders


<! ************** MAIN BODY ************************************************>

DSC Tech Library



Customer Relationship Management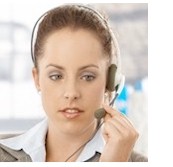 This section of our technical library presents information and documentation relating to CRM Solutions and customer relationship management software and products. Providing timely customer service information is vital to maintaining a successful business. Accurate information provided in an organized and thoughtful manner is key to business success.

TELEMATION, our CRM and contact center software, was originally built on this foundation. The ability to modify Customer Relationship Management software is important in this ever changing business environment.

Telemation Customer Relationship Management solution and contact center software is ideally suited for call centers throughout the world.



Smart Practices for CRM Processes
By Gwynne Young, CRMGuru.com

You're driving down the street, and without thinking, you flick on your turn signal before veering right. That's following a process. It's a process that has become so embedded into our subconscious that it's second nature.

Similarly, for a CRM process to succeed, a business has to embrace it until it is part of the culture. Guru David Rance uses the driving analogy to explain how important process is to CRM. As he says, it encompasses decision making (traffic rules), defines the way a company operates (how you drive) and creates consistency in the way people go about their everyday work (you expect drivers to be on the right side of the road).

"We all use processes, as we can't create everything from scratch, every time," Rance says.

But how can you put a good process in place? What are the pitfalls when your company is looking to redesign or implement a CRM system? We turned to CRMGuru.com's Guru Panel for advice on process. In no particular order, this is what the panelists had to say.


Technology can be a massive enabler of change and keep the business current and alive, if it's designed with dynamic change in mind.

IT's role is to facilitate the ever-changing way that customers and those who serve them work out how to make the business work better for both. (David Rance)


Processes are most often not designed for customers, they are designed for other reasons to control the staff or minimize costs.

When it comes to customers, those serving them seldom have the freedom to do what we need to help us. They are often constrained by rigid processes and business rules and the relationship quickly becomes frustrating and then adversarial.(David Rance)


Processes reflect the culture, brand and aspirations of the business.

At the end of the day, it's about alignment and consistency.

Setting customer expectations that are not fulfilled by the customer experience is a recipe for low customer trust and loyalty. (David Rance)

Technology enables [marketing campaign/product sale/service call/web visit/etc.] to work quickly and with a minimum of human intervention. It's a means to the end. (Jill Dyché)


You can't put a new technology over an old goat path.

All you do is speed up the goat old goat path. Organizations still haven't figured out that implementing CRM or ERP technology requires lots of change. What many companies do is skip over the problems customer are having and redesign existing processes to make them more efficient to lower costs. (Bill Brendler)


Work backward from the desired customer experience.

Find the customer's desired outcome for this {marketing campaign, product sale, service call or web visit)? Ask, "What's ours?" and work backward from there. (Jill Dyché)


To design or re-design a process successfully, front-line (customer-facing) staff members must be involved. (Jill Dyché)

Customer-facing people must be able to initiate change. (David Rance)


The primary criterion around which the process design is optimized dictates the kind of experience the customer receives.

Is the process designed to minimize the cost, maximize the speed, provide most customer choice or simply sell more products? Each criterion will result in a completely different process and experience. (David Rance)


Never assume that you don't need to innovate.

Never assume the workflow that's embedded in your CRM software is superior to the process that you and your team can design on your own. (Jill Dyché)


Each business process should have some identifiable customer value or be changed to accommodate it.

A process is not good if it improves things for internal departments at the expense of the external customer. (Paul Greenberg)

I've seen lots of "redesigned" processes that fundamentally don't change the customer's perception of value. Lots of companies waste lots of time and money on "lame duck" business processes. (Jill Dyché)


The better defined your processes are, the greater your chances of success in leveraging CRM technology.

You can often get a very good feel for how ambitious your CRM plans should be by first taking a serious look at your existing CRM processes--the way in which you market to, sell to and service customers.

When CRM processes have become a way of life for the company, they can be analyzed and improved. A company that has instituted CRM processes is rarely caught off guard by changes in its marketplace. It can detect very early on when product requirements begin to shift, when competitive strategies are becoming more effective or when customer satisfaction is just starting to decline. (Jim Dickie)


<! *************** END OF MAIN *******************************************>