CRM Applications
Customer Service Software
Direct Response Marketing Software
Contact Management Software
Phone Attendant
Mortgage Marketing
Inbound Telemarketing Outbound Telemarketing
Mortgage Software
CRM Software Features
IVR Solution
Telemarketing Call Center
CRM Solution
Voice Broadcasting Service
Appointment Reminders


<! ************** MAIN BODY ************************************************>

DSC Tech Library



Customer Relationship Management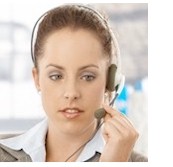 This section of our technical library presents information and documentation relating to CRM Solutions and customer relationship management software and products. Providing timely customer service information is vital to maintaining a successful business. Accurate information provided in an organized and thoughtful manner is key to business success.

TELEMATION, our CRM and contact center software, was originally built on this foundation. The ability to modify Customer Relationship Management software is important in this ever changing business environment.

Telemation Customer Relationship Management solution and contact center software is ideally suited for call centers throughout the world.



The Holmes Group Turns To CRM for the Human Touch
By Gwynne Young, CRMGuru.com

When your business is household appliances, you have to arrive at a delicate balance when it comes to customer contact. You want your customer service representatives to know enough about home-making to provide a sympathetic ear to customers calling for help. Yet, you don't want them so comfortable that they'll spend 10 minutes on the phone "exchanging recipes."

This case study is based on a presentation by Mike Wirtz at CRMGuru's annual conference, the CustomerThink Executive Summit, held Nov. 11-13, 2003, in Monterey, California. How to strike that balance was one of the many questions Mike Wirtz, the Contact Center/Consumer Services director for the Holmes Group, had when he began shopping for a CRM solution. By that time, the Holmes Group, a $700 million dollar multi-brand global corporation, was in dire need of help, Wirtz, told attendees at the CustomerThink Summit in Monterey, Calif., last November.

The company, whose brands include Crock-Pot, Bionaire, Patton, and White Mountain, had just acquired Rival, known for its kitchen and home-care appliances, and it was suffering growing pains when it came to addressing customer problems.

"We had no idea why these consumers were calling. We had no idea how many of them were calling. We had no idea how long they were sitting on the phones waiting for us to answer the phones," Wirtz said. "I walked into a game and I actually played the game for about a year and a half. And I had no idea what the score was, and I had no idea whether or not we were winning or losing or where we were, because the technology wasn't there."

In 2001, after Wirtz "made enough noise and screamed and yelled and kicked and screamed and screamed some more," the company decided to employ an enterprise resource-planning platform. Eventually, after nine months of outsourcing its sales calls alone, the Holmes Group realized a savings of more than $250,000.

The story of how the Holmes Group moved to an enterprise platform is one of going from nothing to a very big something, Wirtz said. "Our style was non-existent. We knew where we wanted to be. We knew where we were. We had to evaluate what the best approach was." Executives weren't sure whether to build a system in-house or invest in technology. If they outsourced, they weren't sure if they wanted to contract with a domestic firm or go offshore or have a mix of both.

What they did know is that they had two groups of customers. The first group was the big customer--distributors, retailers and stores--which included Wal-Mart; Target; Kmart; Bed, Bath and Beyond; Costco; and Sam's Club and typically got the most attention because of their sales. The other group was the consumers, who "don't get as much attention but really should, and usually are the loudest." Not only that, but distributors, retailers and stores returned unsold inventory to the Holmes Group. So ultimately, the consumers were most important.
From Fans to Fanfare
According to Wirtz, the Holmes Group is the market leader in all of its categories for home environments. It makes air purifiers, humidifiers, fans, heaters and irons. Its kitchen category encompasses slow cookers--crock-pots--toasters. The Milford-Massachusetts-based company has more than 7,500 employees, with offices in Hong Kong, Great Britain and Latin America. It has a major distribution center in Fontana, Calif., and a consumer services distribution center and contact center in El Paso, Texas.

The company began as Holmes, selling air purifiers and fans out of a very small shop. Things began to change in the early to mid-1980s, when, in Wirtz's words, "a small company by the name of Wal-Mart placed an order." From there, Holmes' business "just took off." That relationship heralded exponential growth for Holmes. But the customer service side was being managed very loosely.

"The consumer side was, in all honestly, an annoyance," Wirtz said. "They just basically took a corner of the warehouse and said, 'We have to put our 800 number on here. OK, we have to put our contact information on there, because we did manufacture it. We are liable for it. There's a warranty that we have to abide by.' "

Jerry Kahn, the founder and CEO, gathered five people and said, "Here, when the consumers call, just take care of that. Keep them from complaining to our retailers. Keep them from complaining to anyone else and giving us a bad name. But just hush them up. Send them out with what they need."

It was viewed as nothing more than the cost of doing business, Wirtz said. "They didn't really see it as much of a profit area or one that they needed to invest a lot of money in."

But when normal growth was combined with the purchase of Rival in 1999,the Holmes Group's consumer base expanded exponentially: "It was huge," Wirtz said. With about 20 representatives using the same PBX system to field customer calls as the CEO was using to field customer calls, the company wasn't prepared to handle the influx of consumers or re-direct calls. The same 20 people answered questions about ordering replacement parts and about warranties. That's when Wirtz came on board. "After about a week of just evaluating what was going on--what I'd walked into--I was about to pull my hair out," he said.

There was no call tracking and no reason-code tracking. "We had no idea why these consumers were calling. We had no idea how many of them were calling. We had no idea how long they were sitting on the phones waiting for us to answer," Wirtz said.

That's when Wirtz "made enough noise," and the company decided to employ an enterprise resource planning platform. the Holmes Group chose SAP, bringing on a CRM platform that Wirtz calls a godsend. "Now we're able to pool all of those resources and pool all of our information into one central location."

But the consolidation took a lot of work. Holmes' acquisitions, Bionaire, White Mountain and Rival, had never been fully integrated. They were treated as individual silos, even within such corporate departments as marketing. Vertically, the former Rival marketing department didn't share information with the former Rival engineering department.
Creating a worthwhile customer experience
Starting from scratch, Wirtz and his team had to consider the ideal way to have an impact on consumers, the best way for consumers to view the product and the company.

Wirtz said he didn't want consumers to call an 800 number and either be put on hold, listening to "horrible music" or wading through a maze of menus only to find that the people answering their calls couldn't answer their questions thoroughly-if at all.

His main objective was to "create a workforce of people" who would answer the phones and not only have the correct answers but also make certain the experience was "a worthwhile, life-changing, make-my-day type of experience," Wirtz said.

"I want them to hang up the phone and go, 'You know what? I'm really glad I made that call.' Wirtz said he wanted consumers to feel that their interaction with the Holmes Group wasn't a "transaction" but a "conversation," leaving consumers feeling that the Holmes representative had gotten to know them and their needs to the point of offering options consumers didn't even realize were available. He wanted to make sure consumers weren't "just having a conversation with crock-pot."

Wirtz wanted to find people to attend the phones who could empathize with the consumers without being stuck in an all-day conversation exchanging recipes or, when dealing with questions about home environment products, cluck-clucking over allergies. "We had to find people that were both compassionate, yet efficient and informative."

And he wanted metrics. Holmes' infrastructure "was non-existent," with barely enough T1 lines to handle calls during normal times, let alone peak seasons when capacity was only 75 phone calls. Beyond that, customers would get busy signals. The company didn't have any way to track how many people were attempting to dial in when all 75 lines were in use.

The company looked at the options: purchasing an interactive voice response, investing in more T1 lines and better call-routing, purchasing call-reporting technology, revamping the existing phone system or outsourcing everything. Wirtz investigated whether another company could take direction from the Holmes Group, fulfilling the entire wish list while ceding control over the company's message and the treatment of customers. Plus, Wirtz was cost-conscious. He wanted the call-center representatives to be trained well and treated well. That would keep them happy, encourage them to treat the customers well and encourage them to remain in their jobs, so turnover--and retraining costs--would be minimal. If Holmes did outsource, should it be domestically or overseas?

Ultimately, the company decided to outsource domestically, beginning slowly. One of the main reasons Wirtz rejected an off-shore call center was his feeling that his company's message would be difficult to explain to people overseas without a lot of specific documentation. Recipes, crock-pots and air purifiers can be hard to describe on paper. Another large factor was the distance. If there were problems and you wanted to know exactly what was going on, it would be difficult, Wirtz said. "It's an 11 hour flight. Get your passports ready." At the same time, the Holmes Group had hired SAP and didn't want to take resources away from the rollout for establishing an infrastructure for a long-distance call center.

The Holmes Group decided to hire Affina for CRM. One of the big reasons was "location, location, location." The Holmes Group's internal call center in El Paso, where Affina also had a call center. If Wirtz had any concerns, it would be a 10-minute drive across town. This decision also helped Holmes phase-in its call center deployment slowly. "We could segment it and send a few brands at a time and stagger it and take a base approach and not just dump everything out on them."
A gradual roll-out
Holmes rolled out the program gradually, beginning with sales calls, because they were much simpler than other calls. Generally in sales calls, Wirtz said, customers know what they want, and many of the questions revolve around the product purchase. The service side wasn't as simple, because processes weren't documented well and collateral wasn't necessarily up to date. Rival, for example, was a 50-year-old company with owner's manuals, documentation and phone numbers that had been circulating throughout the half-century. Before moving Rival's service calls to Affina, Wirtz wanted to make sure that all the literature was current.

The aim for the sales center was feedback and increased revenue. The Holmes Group had been ceding its sales strategy to the retailers. Holmes wasn't forecasting buying trends and was effectively blind to what customers were doing because of the lack of data and metrics. Affina was able to hand the reins back to Holmes, Wirtz said.

"Affina was able to come to us and say, 'Listen, we can sell these things, if you allow us to do X, Y and Z. Why don't you guys ever try doing these things? Why don't you try giving them that special shipping discount if they buy over this amount?' "

By initially keeping the service calls internal, Holmes was also able to reduce risk. "If some sort of catastrophic event happened at Affina, then nobody's answering our phone calls," Wirtz said. The Holmes Group's service center could pick up the sales calls.

Right off the bat, the Holmes Group saw a boost in its bottom line. The in-house costs for handling sales calls was $5 a contact per person. Affina's costs were $3.25 and falling as the training time decreased and reps increased their knowledge and experience. With a per-contact savings of $1.25, the Holmes Group saw total savings of $259,000 in nine months.

Wirtz acknowledges that a faster rollout might have given the company even more significant savings, but he felt the caution was worth it. "You never know what you face."

The savings were the results of increased sales and an ability to gauge sales effectiveness. By outsourcing, the Holmes Group was able to replace fixed costs with variable costs. "When an agent is sitting there waiting for a phone call, I've got to pay for that." But Holmes paid Affina only for the actual time sales representatives were on the phone. At the same time, Affina had scheduling forecasting tools, something the Holmes Group could have purchased but was worth outsourcing, Wirtz said. That way, Holmes didn't have to pay for licensing or even for personnel to manage the scheduling.

One of the biggest benefits was increased revenue. Sales increased to about $131,000 a month, for a hike of more than $1 million in sales over the previous year.

The biggest part reason for the increase was the company's ability to capture more phone calls during its peak months. "During these peak months, we weren't taking the phone calls. We couldn't handle the phone calls. Our capacity was exceeded," Wirtz said.

In 40 percent of the phone calls made to the Holmes Group before Affina took over, the caller never even spoke to a representative. Too often, Wirtz said, customers waited on the phones five to 10 minutes-or longer. There were cases of people waiting 30 to 35 minutes whose calls did not make it through to a live person, because Holmes lacked an infrastructure. There may be various reasons for such dropped calls: The recording answered their questions; customers realized they had the wrong number; or their calls weren't answered quickly enough.
The numbers tell all
By outsourcing, the Holmes Group finally had metrics-and good numbers. Affina dropped the abandon rate to well below 5 percent, which is an acceptable amount, Wirtz said.

The Holmes Group also could measure service level. The industry standard is 80 percent of phone calls answered in 40 seconds or less. Industry analysts say that's the amount of time customers are willing to wait before getting unhappy, according to Wirtz. He said Holmes actually wanted to beat that standard, mandating that 80 percent of its calls be answered within 20 seconds, with the remaining 20 percent answered within 40 seconds.

Before Affina came onboard, that wasn't happening. In slow seasons, the Holmes Group saw 60 percent of its phone calls answered in 20 seconds. But in peak calling season, barely 30 percent of the phones calls were being answered within 20 seconds.

Since Affina's been online, more than 80 percent of the calls have been answered in 20 seconds. The result is not just increasing the number of calls that go through or making the customer happy, but it also makes the rep's job easier, Wirtz said. "It drops your cost. Otherwise, they spend the first 10 minutes or first three or four minutes on that phone call complaining about the fact that they've been on hold for five or 10 minutes."

Other tools were customer satisfaction surveys, which Affina not only provided but also could analyze for the Holmes Group; interactive voice response, which Affina maintained at a lower cost than Holmes could have done by itself; and call-quality monitoring. Call monitoring finally gave Holmes the ability to say "Hey, you know what? We're getting lots of phone calls for this particular unit, this particular model of slow cooker, and the reps don't know how to handle that." Finally, the company had forecasting data and could be proactive.

"With the right information and right tools, we're able to sit down and look at it and go, 'OK, we need to start hiring people because in three weeks, we're going to have an influx of phone calls,'" Wirtz said. "Before, it was just pretty much, 'Yeah, it's coming, it's going to get cold pretty soon, we're going to need to start hiring people, let's do it in, say, September, and we'll keep them employed with us and keep them waiting for phone calls for about a month.'" That led to a lot of wasted payroll and other expenses, Wirtz said.

With a CRM solution in place for eight months, the Holmes Group was set to send out a mailing of a half-million pieces, and Wirtz was anticipating a 10 percent response rate over the telephone, with another 5 percent to 8 percent coming back through the mail. The company has email blasts. It has scheduled maintenance on its web site.

Wirtz has been happy with Affina's staff, particularly its training team. "They know what to look for, they know what questions to ask and they know what information they need to put together the most effective training program possible." In the meantime, Wirtz' team can define call quality, how the phone calls should be answered, how the consumers should be treated, what the service reps should say and the feeling customer should have when they hang up.

"If your forte is crock-pots and slow cookers and air purifiers and fans, it may seem like, 'Oh, just answering the phones, we can do that.' That's never the case," Wirtz said. "Leave it to the experts. Let them do what they do best."



<! *************** END OF MAIN *******************************************>