CRM Applications
Customer Service Software
Direct Response Marketing Software
Contact Management Software
Phone Attendant
Mortgage Marketing
Inbound Telemarketing Outbound Telemarketing
Mortgage Software
CRM Software Features
IVR Solution
Telemarketing Call Center
CRM Solution
Voice Broadcasting Service
Appointment Reminders


<! ************** MAIN BODY ************************************************>

DSC Tech Library



Customer Relationship Management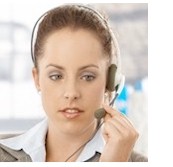 This section of our technical library presents information and documentation relating to CRM Solutions and customer relationship management software and products. Providing timely customer service information is vital to maintaining a successful business. Accurate information provided in an organized and thoughtful manner is key to business success.

TELEMATION, our CRM and contact center software, was originally built on this foundation. The ability to modify Customer Relationship Management software is important in this ever changing business environment.

Telemation Customer Relationship Management solution and contact center software is ideally suited for call centers throughout the world.



Call Centers + CTI = CRM
---


The following is an extract from the article "Call Centers + CTI = CRM" by Jeff Baskin from PRIMEDIA Business Magazines & Media Inc.

"Keeping customers happy with no-nonsense, convenient service is becoming a must in today's competitive telecommunications marketplace. That's why customer relationship management (CRM) is becoming a key concern as a robust CRM program can mean the difference between short-term success and long-term customer retention.

A recent study conducted by Andersen Consulting illustrates just how high the stakes are. The report, "How Much Are Customer Relationship Management Capabilities Really Worth," determined that a typical communications company can add tens of millions, or even hundreds of millions of dollars to its bottom line by improving CRM. To compete on a world-class level, the report says communications providers need the tools and systems to develop the right program, starting with call centers, the main point of contact with most customers.

A number of technologies are shaping the evolution of CRM. As Internet/intranet technology is refined to securely bridge the gap between the outside world and the enterprise environment, providers are implementing more advanced Web-based resource centers to give their customers faster access to more information.

Improved Internet technology can also work in tandem with computer-telephony integration (CTI) tools to improve operations in telephone-based call centers.

Today's state-of-the-art call centers can streamline the process of directing and responding to inquiries, enabling customers to get the answers they need faster, while improving management and productivity of the call center itself.
Internet Technology Opens Doors
An emerging array of Web-based information technology is giving customers increasing freedom of choice in contacting organizations for their service needs. By implementing an Internet-based "contact center" on their Web sites, telcos and service providers can create a space to allow customers to make support inquiries through a variety of mechanisms, from phone and fax to e-mail and direct Web inquiries.

Many of these Internet products are closely integrated with CTI technology, leveraging converged voice and data networking technologies to provide more of a "one-stop shopping" experience for Web visitors.

By tapping the best features of voice and data, organizations can optimize customer interaction with the support center, while providing more information to customer service agents and managers.

Customers get the information they need more quickly, while the call center tracks and analyzes the transactions, mapping trends that can provide insight into improving efficiency.

Several companies are now offering Web-based customer contact systems that feature CTI functionality. San Francisco, California-based Genesys Telecommunications Laboratories Inc. (recently acquired by Alcatel), for example, offers Internet Suite (IS), a collection of five products that enable Internet-based customer communication.

The products, using the voice over Internet protocol (VOIP) H.323 standard, reside on the call center's existing network to provide five avenues of customer communication, including e-mail, Web chat, Web call through, Web call back, and co-browsing. These contact channels can be deployed individually or as a single integrated solution.

Using e-mail and real-time browser-based chat functionality, customer service agents can respond online to inquiries. A third product, Genesys Web Call Back, lets customers request a call back from a contact center agent either immediately or at a time that suits them. Customers can view real-time queue statistics online, such as average wait time and number of calls ahead of them.

For callers who prefer Web-based telephony, Genesys Web Call Through provides direct VOIP communication with a customer rep, using standard Internet phone software.

Web Collaboration software enables agents and customers to synchronize their browsers and simultaneously surf the Internet, providing extra guidance in downloading software or locating other resources.

The package supports customer history and reporting features, enabling call centers to better track and evaluate the success of their efforts.

Lucent Technologies, Western Europe's call center market leader, also provides a range of Internet-based offerings.

The company's CentreVu Internet Solutions is a drop-in product that integrates with the company's Definity ECS call center system, allowing customers to choose from text chat, VOIP, e-mail, fax or callback to communicate in their preferred media. Additional CentreVu software tools provide message queuing and routing, as well as reporting and analysis applications.
Who Does What
As important as the medium of customer interaction is, it is just as important to be able to connect callers with the information or support staff they need quickly. Several companies are placing added focus on methods to put callers in touch with the appropriate people and resources.

Siemens offers several products, including the Xpressions 470 unified messaging application, built on the Microsoft Exchange/Outlook product; the ProCenter MX Email routing application; and ResumeRouting CRM products.

The Xpressions application enables call center agents to retrieve incoming voice messages, whether they are voice, fax, e-mail or a combination of message types.

An auto attendant feature gathers information about the incoming caller's, needs, then routes the call to the appropriate agent.

The Xpressions application can be combined along with Siemens' e-mail and call routing products to enable call centers to consolidate all of their incoming voice, fax, and e-mail messages into a single inbox, ensuring that the appropriate agent will receive the inquiry no matter the format. The company's aim is to maximize a customer's contact options.

"By putting our unified messaging application into the call center, companies can expand their multimedia call center functionality, providing customers with easier access to the company and quicker response times," says Al Baker, director of call center and CTI solutions at Siemens.

While emerging Internet and CTI technologies can dramatically improve an existing call center, research results suggest the need for a solid commitment to CRM by the organization.

According to Andersen Consulting, because customers interact with companies in many ways, management of customer relationships depends on a number of specific capabilities within marketing, sales and service...."

<! *************** END OF MAIN *******************************************>