CRM Applications
Customer Support Software
Direct Response Marketing Software
Contact Management Software
Phone Attendant
Mortgage Marketing
Inbound Telemarketing Outbound Telemarketing
Mortgage Software
CRM Software Features
IVR Software
CRM Software Solutions
Telemarketing Call Center
Voice Broadcasting Service
Appointment Reminders


<! ************** MAIN BODY ************************************************>

DSC Tech Library



Customer Relationship Management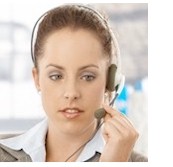 This section of our technical library presents information and documentation relating to CRM Solutions and customer relationship management software and products. Providing timely customer service information is vital to maintaining a successful business. Accurate information provided in an organized and thoughtful manner is key to business success.

TELEMATION, our CRM and contact center software, was originally built on this foundation. The ability to modify Customer Relationship Management software is important in this ever changing business environment.

Telemation Customer Relationship Management solution and contact center software is ideally suited for call centers throughout the world.



Building a customer relationship management strategy
by BT Group

Customer relationship management (CRM) is about making better use of the knowledge you already have about customers in your daily activities. Using customer data more intelligently can gain respect and trust, by targeting people with the right pitches, as well as avoid wasting time when handling enquiries.

Look at the ways your company currently interacts with its customers, whether via phone, fax, e-mail or on the Web. Are you making the most of your customer contacts and using every opportunity to develop existing relationships? You could build on existing relationships by supporting your everyday communications with tools that provide more intelligence.
Call handling - give direct access
The fundamentals of call handling should come at the very beginning. For a start, look at the availability of your staff to callers. Many companies today still use a basic switchboard where calls are routed manually by a receptionist - or perhaps there's a department where anyone can press a key and pick up a call. Either way, customers have to go through an intermediary before they can reach the person who can answer their query or take an order.

Direct access helps companies get closer to their customers, making contact as effective as possible. You can do this by using direct dialling in (DDI), where each member of staff has their own phone number. DDI is a staple feature on many switchboards, and is very affordable.

Having key staff available to customers by direct dial can improve contact dramatically, as well as freeing up staff who were previously fielding calls. What's more, calls can be diverted to mobile phones or staff at home - the caller need not know the person they want is out of the office. And where a company has several sites, one can be designated to take all the calls after office hours.

It is also useful to audit the number and nature of calls taken. If many, for instance, are requesting information, it may be worthwhile dedicating one or two people as a resource for this type of call, It is in this way that small call centres often appear in organisations, as people migrate towards doing certain tasks without much direction. But why wait for an efficiency to evolve by accident?

There are many other voice options. You could look at cordless extension handsets so that staff can be contacted as they move around the building. Voicemail is an obvious and flexible technology - messages can be accessed from anywhere and copied to other people for attention. Don't forget too the raft of extras you can get with any phone line, such as call waiting, conference call, ring back and caller display. And there's a case for using Freefone numbers - including one in your ads and direct mail can increase response and convey the message your firm is easy to do business with.
Unified messaging - see all your messages in one place
Customer contact by e-mail and fax can be improved greatly by an office network that routes traffic directly to individuals or departments. Don't overlook fax - many companies have stand-alone fax machines, which churn out often valuable requests and orders which are then not distributed in timely fashion to the right people. It's a similar picture with e-mail, which is often available only on a few PCs within an office.

Existing networks are often DIY installations that are not used to their full potential. If a customer sends an e-mail and follows up with a call the person on the phone needs to be able to see the e-mail. The same applies to fax. Think about installing a local area network with links to fax and the Internet, especially combined with other new technologies. Using computer telephony integration (CTI), customer details automatically appear on screen when they call, and with unified messaging users can see all their incoming messages in one place. A common version of this has e-mail, voicemail and faxes all in a single inbox on the PC screen - clicking on a message allows the content to be viewed, heard or printed. Staff on the road can even have e-mails "read" to them by an automated service.
Your website and CRM
Then there's the website, an essential part of a CRM strategy in anyone's book. For most firms, a "starter" site includes company information, product details, press releases, case studies and the like. This kind of static site goes some way to adding an extra relationship dimension, and provides timely information around the clock.

An excellent and simple way of improving service is to put on the site material that customers often call about, such as a user manual. You can then record a message on your phone system directing out-of-hours callers to your website.

Adding e-commerce is another step forward. A website where customers can get information, buy and have goods delivered isn't just another channel for doing business. It has many CRM advantages too, allowing customers to buy out of hours, avoid travelling, shop discreetly and track delivery status. You can serve a lot of customers without actually talking to them!

Websites add even more value when interaction is provided. Being able to send an e-mail is one thing, but many people want to know more on the spot. A "call me" button on the site provides a phone connection between you and the customer. You don't need special equipment to do this - you just pay for the call. As use of high-speed digital lines increase, it will be possible to conduct simultaneous voice and Internet sessions, with your agent taking customers through webpages on their PC screen.



<! *************** END OF MAIN *******************************************>