CRM Applications
Customer Support Software
Direct Response Marketing Software
Contact Management Software
Phone Attendant
Mortgage Marketing
Inbound Telemarketing Outbound Telemarketing
Mortgage Software
CRM Software Features
IVR Software
CRM Software Solutions
Telemarketing Call Center
Voice Broadcasting Service
Appointment Reminders


<! ************** MAIN BODY ************************************************>

DSC Tech Library



Customer Relationship Management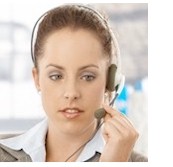 This section of our technical library presents information and documentation relating to CRM Solutions and customer relationship management software and products. Providing timely customer service information is vital to maintaining a successful business. Accurate information provided in an organized and thoughtful manner is key to business success.

TELEMATION, our CRM and contact center software, was originally built on this foundation. The ability to modify Customer Relationship Management software is important in this ever changing business environment.

Telemation Customer Relationship Management solution and contact center software is ideally suited for call centers throughout the world.



CRM Software Features
Order Entry and Tracking System
An option to TELEMATION lets users capture and track orders. Multiple order entry systems may be defined for each installation. Our order entry system can be customized by selecting various features and options as well as reports. Order entry consists of an order taking process where orders entered on one or more windows based upon the complexity of the process. Order tracking can likewise be initiated using our software and order shipping features.
Order Entry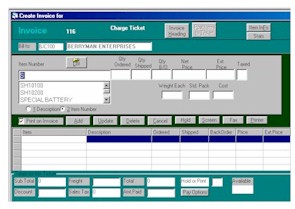 Orders can be entered all on one window or multiple windows can be used to capture information. Customer information can be displayed on a window or captured if a new customer is being added. Different shipping a billing information can be recorded.

A complete product definition system is available allowing your operators to select from various products based upon descriptions or product numbers. Different rate tables or independent pricing discounts can be applied based upon units purchased or total dollar volume. Rates are automatically calculated to reflect this pricing flexibility. Product help screens are available to assist your order takers.

A final order summary window can be designated to display the order totals and allow operators to accept credit terms, payment method or credit card payments. Any unique shipping requirements including rate table driven shipping pricing is available through our order entry system.
Order Shipping and Tracking
Once orders have been placed, our order entry system can track the shipment and payment process as well. Product inventories can be checked for availability and possible substitution. Partial shipments can be made with tracking for each part.
Order Report System
Our order entry system includes basic reports that track the customer's order information including order dates, products ordered, shipping information as well as accounting data associated with an order. Custom order reports can likewise be developed using our order entry software.
Customization
Each window can be totally customized for each order entry system. New fields can be added to a window and the look and appearance of the windows can likewise be tailored to each order entry system. The order entry flow can be altered and certain components of the order entry system can be brought forward to your CRM application, such as order statusing and total order amounts.



<! *************** END OF MAIN *******************************************>