<! ************** MAIN BODY ************************************************>

DSC Tech Library



Customer Relationship Management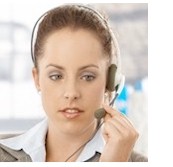 This section of our technical library presents information and documentation relating to CRM Solutions and customer relationship management software and products. Providing timely customer service information is vital to maintaining a successful business. Accurate information provided in an organized and thoughtful manner is key to business success.

TELEMATION, our CRM and contact center software, was originally built on this foundation. The ability to modify Customer Relationship Management software is important in this ever changing business environment.

Telemation Customer Relationship Management solution and contact center software is ideally suited for call centers throughout the world.



CRM Software Features
Customer/Prospect Access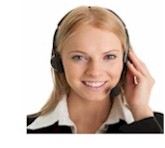 TELEMATION provides the agent with a wide range of functions to effectively manage a large customer/prospect base. Each prospect can be easily accessed. If the specific customer name or number is known, the agent can enter this information on the screen and the customer data will be quickly displayed. Any other criteria can be used to locate the correct customer information. The agent can view the prospect file through several different display screens. The SOUNDEX utility can help the agent locate a customer through a "sounds-like" locator.
Customer / Prospect Access Methods
Telemation provides your service agents with a number of access methods to locate and provide service to your clients. Here is just a sample of the various access techniques that are available withing our CRM Software solution.
Search Criteria (entered on Window by agent)
Only Agent's prospects
Oldest Contact Date
Today's Prospects
Past Due Prospects
Future contact Prospects
Prospects who have not been contacted
Specific agent's prospects (Other than current agent)
Specific date for contact prospects
Time Zone contact qualification
Time of Day contact qualification
Customized search method
Sounds-Like feature to locate customer by name




<! *************** END OF MAIN *******************************************>