<! ************** MAIN BODY ************************************************>

DSC Tech Library



Customer Relationship Management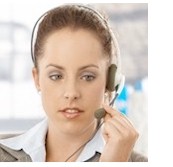 This section of our technical library presents information and documentation relating to CRM Solutions and customer relationship management software and products. Providing timely customer service information is vital to maintaining a successful business. Accurate information provided in an organized and thoughtful manner is key to business success.

TELEMATION, our CRM and contact center software, was originally built on this foundation. The ability to modify Customer Relationship Management software is important in this ever changing business environment.

Telemation Customer Relationship Management solution and contact center software is ideally suited for call centers throughout the world.



CRM Software Features
Computer Telephony Integration (CTI)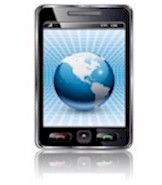 Database Systems Corp. (DSC) Computer Telephony Integration software enables you to increase employee productivity, enhance customer service and reduce costs by combining the capabilities of our PACER phone system (or your existing telephone system) with the custom functionality of Windows, Unix or Web applications. Data collected by your phone ACD (Automatic Call Distribution) or IVR (Interactive Voice Response) systems can be passed to your existing PC, Unix or Web applications. The PACER predictive dialer can automatically call your customers and pass only connected calls to your agents. With our computer telephony software, your telephone and computer work together to provide cost-saving benefits.

If a company has an automated phone system, TELEMATION can significantly improve the productivity of all agents. The CTI option is a link between TELEMATION and the supported telephone systems. This powerful feature streamlines inbound and outbound call handling for any call center. Inbound call features include automatic screen pops and agent skill-set routing. Outbound calling features enhance production by eliminating manual dialing. The CALL BLENDING feature of inbound and outbound campaigns can minimize staffing requirements. In summary, automating a call center telephone functions increases the center's capacity while producing tremendous savings.
Inbound Support
DNIS: TELEMATION routes a call to the appropriate campaign and next available and qualified agent based upon the number dialed.

ANI: TELEMATION automatically locates and displays the incoming caller's information as the call is assigned to the next available agent.
Outbound Support
Preview Dialing: As the name implies, the agent previews the contact information prior to dialing. The agent initiates outbound dialing by pressing a function key. Preview dialing is convenient and cost-effective and generally used when the agent is familiar with the person to be called. Business-to-business calling generally uses this form of dialing.

Progressive Dialing: This method is similar to Preview Dialing; however, the call is launched automatically by the system after a predetermined amount of time. A predefined queue of calls is generally used with this form of dialing. Combining record preview and automatic call launch promotes high quality calls with increased production.

Predictive Dialing: This is sometimes referred to as Anticipatory or Adaptive Dialing. Predictive Dialing uses a computer generated list as the source of numbers to be dialed. Calls are filtered to eliminate no answer, line busy, answering machine and other non-productive calls. The filtered calls are passed to available agents. TELEMATION uses wrap-up time, nuisance rate, idle time, list quality (i.e., connect rate) and a user defined throttle to statistically adjust call launching. Predictive Dialing is generally used for business-to-consumer calling campaigns where reducing non-productive calls increases the contact rate.
List Management System
List Management is a vital feature of call center software. It is especially useful for Predictive Dialing queue management support. TELEMATION provides this powerful tool for organizing lists of consumer or business contacts.

· Multiple queues per campaign
· Individual queue start and end dates and times
· Automatic chaining of lists
· Multiple campaigns/queues active at one time
· Variable list ratios (allowing one list a higher priority than another)
· Dynamic administrator report showing list activity and statistics





<! *************** END OF MAIN *******************************************>