CRM Applications
Customer Support Software
Direct Response Marketing Software
Contact Management Software
Phone Attendant
Mortgage Marketing
Inbound Telemarketing Outbound Telemarketing
Mortgage Software
CRM Software Features
IVR Software
CRM Software Solutions
Telemarketing Call Center
Voice Broadcasting Service
Appointment Reminders
Information
Windows CRM Solutions
CRM Software
Remote Agent CRM
CRM Vendor
Linux CRM SOftware
Customer Relationship Management
Telemarketing CRM
Call Center CRM
Customer Support Software
Customer Service Software
Customer Care Center
Virtual Call Center CRM
CRM Application Software
Software CRM Solution
CRM and CTI
Automated CRM Solution
CRM and Computer Telephony
Unix CRM Software
Customer Information Management
Computer Telephony CRM
Call Center Software
CRM and IVR
Telemarketing Software
Direct Response Marketing
Direct Marketing Software
Computer Telephony CRM
Contact Center Software
Contact Management Software
CRM Software Features



<! ************** MAIN BODY ************************************************>

DSC Tech Library



Customer Relationship Management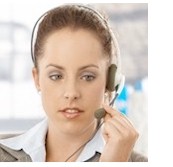 This section of our technical library presents information and documentation relating to CRM Solutions and customer relationship management software and products. Providing timely customer service information is vital to maintaining a successful business. Accurate information provided in an organized and thoughtful manner is key to business success.

TELEMATION, our CRM and contact center software, was originally built on this foundation. The ability to modify Customer Relationship Management software is important in this ever changing business environment.

Telemation Customer Relationship Management solution and contact center software is ideally suited for call centers throughout the world.



Measurement Mantra: Measure Now and Measure Often
By Jill Dyché

"When you write your next CRM book, I want to be in it."

You never know who you're going to meet at a conference luncheon, but in my case it was an attendee who, tray in hand, joined me in the banquet hall. As we dined, Joe—a former consultant who was now working at an insurance firm—pitched me on making his CRM project my newest case study. "We started with 15 seats," he said, "and now we're up to 250!"

Joe clearly knew about the struggle for CRM adoption. But as we chatted it became clear that—despite its widespread deployment—Joe's CRM project was fraught. I tried coaxing him to describe what made his company adopt CRM in the first place, but honed in on implementation speed and the number of users clamoring for the tool.

Joe's company had failed to establish what "success" meant. And the ability to articulate and measure CRM success is one of the pillars of any CRM best practice.

CRM success measurement can be fairly complex and time-consuming, two truths that tempt managers to skip the step. It often begins as a formal activity in which the company's customer-focused strategies are deconstructed into a set of initiatives—what I call the CRM Portfolio—each of which has its own list of quantifiable success criteria. The basic rule-of-thumb is the ability to finish the sentence:
"We'll know this CRM project is a success when it..."
The answers will vary with the type of project and the company's objectives. Sample CRM success metrics might be:
Results in at least 20 percent sales uplift.
Cuts mailing costs by a third but doubles response rates.
Increases service survey scores in the 'great' or 'outstanding' categories by at least 12 percent.
I remind clients to continue asking about the "desired business outcome." While Joe's outcome—the number of CRM software installations—was indeed quantifiable, it wasn't desirable: It didn't translate into business success. In fact, there are five common mistakes companies make when establishing CRM success measures:
Creating measures without defining requirements. Establishing what business problem needs to be solved, then outlining the measurements that will ensure the solution is effective, is the right order of things.
One-time-only measurement. CRM success measurement should be continuous. Each individual CRM project in the portfolio should be subject to regular and rigorous re-measurement.
Measuring at 35000 feet. General improvement goals such as "happier customers," are too high-level and subjective to be meaningful. CRM success measurement should be performed at the level of the project, not the strategy.
Overemphasis on cost cutting. Saving money may be a great incentive to start CRM—the metric of recouping costs is a common one—but without accompanying business improvements it's probably won't be bona-fide CRM.
Failing to drive post-measurement improvement. Companies should acknowledge the results of their measurement efforts—for instance, customer satisfaction scores increased, but only by 3 percent—and refine accordingly.
Failure to establish and continually measure CRM results risks over-investment in CRM technology, lack of discernable business improvement, or—as I suspect will be the case for my friend Joe—disaffection of CRM constituents. My advice to Joe is my advice to everyone: Measure now, and measure often!



<! *************** END OF MAIN *******************************************>