CRM Applications
Customer Service Software
Direct Response Marketing Software
Contact Management Software
Phone Attendant
Mortgage Marketing
Inbound Telemarketing Outbound Telemarketing
Mortgage Software
CRM Software Features
IVR Solution
Telemarketing Call Center
CRM Solution
Voice Broadcasting Service
Appointment Reminders
Information
Windows CRM Solutions
CRM Software
Remote Agent CRM
CRM Vendor
Linux CRM SOftware
Customer Relationship Management
Telemarketing CRM
Call Center CRM
Customer Support Software
Customer Service Software
Customer Care Center
Virtual Call Center CRM
CRM Application Software
Software CRM Solution
CRM and CTI
Automated CRM Solution
CRM and Computer Telephony
Unix CRM Software
Customer Information Management
Computer Telephony CRM
Call Center Software
CRM and IVR
Telemarketing Software
Direct Response Marketing
Direct Marketing Software
Computer Telephony CRM
Contact Center Software
Contact Management Software
CRM Software Features



<! ************** MAIN BODY ************************************************>

DSC Tech Library



Customer Relationship Management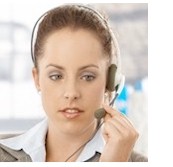 This section of our technical library presents information and documentation relating to CRM Solutions and customer relationship management software and products. Providing timely customer service information is vital to maintaining a successful business. Accurate information provided in an organized and thoughtful manner is key to business success.

TELEMATION, our CRM and contact center software, was originally built on this foundation. The ability to modify Customer Relationship Management software is important in this ever changing business environment.

Telemation Customer Relationship Management solution and contact center software is ideally suited for call centers throughout the world.



CRM Meets Web Analytics
By Jim Sterne, Target Marketing

You're capturing recency, frequency and monetary value for your customers. You're recording customer service contacts. You're doing your level best to capture point-of-sale information and correlate it with direct mail and telemarketing touch-point data. You're trying to integrate your sales force automation systems to keep everybody up to speed on customer contacts and customer desires.

Then along comes the World Wide Web to upset your apple cart, throw a wrench in works and plop a fly in the ointment. And is brings with it something called web analytics.
In The Beginning
At the start, web analytics was merely log file analysis: sifting through log files that web servers created as a matter of course. They were never meant to be a business tool, just a record of every file sent out into the ether.

Unfortunately, this turn out to be the 21st Century version of examining chicken entrails. "Gee, Fred, we got almost twice as many click-throughs this month as last, but only half as many page views. What can it mean?"

The more adventurous took a step past click-throughs and page views to revenues. "Gee Fred, we got almost twice as many click-throughs this month as last, but only half as many orders with only one third the conversion rate. What can it mean?"

With time, comes progress and marketing departments around the world have grown in intelligence in the past couple of years. They've started using web analytics to measure advertising and marketing, rather than just sales results. The persuasion process was instrumented and diagnosed. Small changes were made to see how they impacted prospects' ability to get from awareness to interest to intent to purchase.

We've long played with shopping cart analysis to upsell and cross-sell, but today's eye-in-the-sky, over-the-shoulder surveillance gives us an edge we didn't have before: The ability to classify our customers based on their behavior.
What You Do Instead of Who You Are
At the end of February, I attended the Web Analytics Summit at the eTail 2004 conference. As I am putting on the Emetrics Summit in May (London) and June (Santa Barbara), I felt a responsibility to leap from Summit to Summit to Summit. One of the more interesting presentations was given by Patrick Byrne, CEO Overstock.com, who suffered a laptop meltdown and was forced to simply tell us what he thought. The audience did not suffer from his lack of PowerPoint.

Overstock is a closeout retailer offering discount, brand-name liquidation merchandise to consumers and businesses to the tune of a couple of hundred million per year. Patrick Byrne is a big proponent of clustering. He wants to know which of his customers are the same and in what ways. He wants to know how they differ. But he's not a fan of demographics.

"When you add up everything you know about your online customers, you can get rid of education, income, children, and the rest of the demographics." Byrne told the audience. "Demographics are foggy data. You can only guess and surmise why people who live in the same Zip Code might or might not shop the same way, want the same stuff or be willing to pay the same price.

"But behavior data is sharp. Customers' behavior is a signpost to their needs, so we don't cluster people based on who they are or what car they drive, but by their needs as expressed through their behavior."

How an individual uses a retail site provides more insight into how they might be persuaded to buy than their martial status, age, or whether they bicycle to work or take the bus. "Men on a diabetes website will click on an electronics ad seven times more often than the same ad on all other sites. Why? You'll never know - you can only surmise. It doesn't matter! Just take note and make use of that knowledge."

Byrne offered other examples. If somebody buys electronics on their first trip to the site, they always buy electronics during the second visit. If a first time buyer does not buy again within 45 days of the first purchase, they are lost forever. So what can you do with that information? You send a special offer on the 44th day to get them to come back.
Not Just for Ecommerce
National Semiconductor realized they could add an important piece of information to their sales force automation systems. Sales reps could see more than last call, last sale, last customer support interaction and last presentation. They could see into the hearts and minds of their clients by reviewing the last couple of times that customer came to the website.

What new products did he look at? What white papers did she read? Are they exploring a product line they've never shown interest in before? Might they be planning a new product line that they'll need help with? Interesting stuff. More important, useful stuff.

National Semiconductor views customer relationship management seriously and very personally. Based on behavioral information collected online, the sales rep in the field can turn on his heel before leaving the on-site sales call and, Lieutenant Columbo-like, ask "Oh, and just one more thing..." Upon leaving the premises, the rep is out in the car on a laptop with a cellular modem to update that customer's private Intranet home page adding links deep into the website where the most tantalizing product descriptions can be found.
CRM From the Other End of the Telescope
Web analytics gives us yet another window through which to view the customer. But Dianne Binford, Director of Consumer Direct Marketing at Nine West wants to turn CRM on its head. "We don't need 360 degree view of the customer. We need to give the customer 360 degree view of the brand."

Integrated marketing means ensuring that the direct mail piece, the television ad, the in-store displays and the website all look alike. Binford is adamant that Nine West customers see the same company, regardless of the channel.
Microbranding
But let's take it all a step further. When you combine Overstock's behavioral clustering, National Semiconductor's hands-on approach to customer care and Nine West's desire to integrate their countenance we move into a realm of microbranding.

Microbranding is the art of determining what type of company an individual customer is most likely to respond well to and presenting that face to that customer. Every time that customer sees the brand, in whatever venue, it looks cohesive and familiar.

Far fetched? Ahead of it's time? As they used to say on Six Million Dollar Man: We have the technology.



<! *************** END OF MAIN *******************************************>