ACD Automatic Call Distribution
Predictive Dialer
Contact Center
Call Center Software
Advanced Call Center Solutions
Reminder Calls
Customer Contact Center Technology
Contact Management Software
Telecommuting Software
Virtual Call Center PBX

Information
Contact Center Software
Call Center Software
Customer Contact Center Technology
Call Center Solutions
Telemarketing Software
Linux Call Center
Call Center Technology
Telemarketing CRM
Call Center Autodialer
Call Center CTI
Inbound Call Center
Outbound Call Center
Call Center Outsourcing
Call Center Services
Call Center Development
Contact Center
Contact Management Center
Call Center CRM


<! ************** MAIN BODY ************************************************>

DSC Tech Library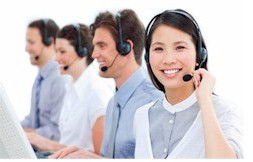 This section of our technical library presents information and documentation relating to Call Center technology and Best Practices plus software and products. DSC is a leading provider of contact center technology and software solutions as well as predictive dialer phone systems for the modern call center. Customer contact center software includes CRM software and computer telephony integration solutions. These modern products help call center phone agents communicate effectively with your customers and prospects.

The following article presents product or service information relating to call centers and customer service help desks.




---
<! ************** Beginning Of Main ************************>
Agent-level Customer Feedback and the Impact on
First Contact Resolution - Page 5
by Dr. Jodie Monger and Dr. Cherie Keen
Research Results
We examined the caller evaluations and measured First Contact Resolution rates over a continuous six-month period. Call Center A began the study with a First Contact Resolution rate of 36.4%. Call Center B began with a First Contact Resolution rate of 49.3%. This baseline of performance was established as part of the reporting process after the first month's data. As the study progressed and agent-level feedback was collected by Call Center A, the results for this metric were dramatic.

Call Center A increased its First Contact Resolution rate by 10.4% while Call Center B actually experienced a decline in its First Contact Resolution rate of 2.9%. Further analysis by Metrics highlighted for each center the financial impact of the numbers and quantified the subsequent affect on caller satisfaction and customer loyalty.

Quantification of what these increases and declines in First Contact Resolution rates mean in terms of dollars can help contact center managers better justify the ROI encountered by implementing an agent-level Voice of the Customer program. Based on the 30,000 calls per month average, and a conservative $5.00 cost per call, if Call Center A continues to maintain this improvement they will have to take 3,120 less repeat calls per month at an annual savings of $187,200. On the other hand, Call Center B will have to handle an additional 870 calls per month for an additional expense of $52,200 per year.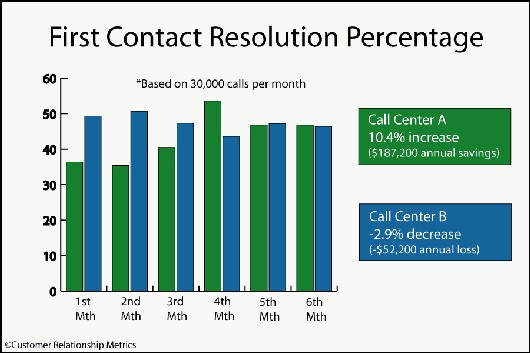 As presented in the graph above, you will see there was a substantial net improvement in First Contact Resolution rates for Call Center A, while Call Center B showed a net decline. The main factor was because Call Center A was able to identify the key drivers of customer satisfaction for the CSRs that comprised a team from the real-time agentlevel customer feedback that it received through CATs. With the key driver analysis, they were provided actionable results to the agent level that was utilized in implementing targeted training and coaching to the individuals that needed it most, when they needed it most. Additionally, Call Center A was able to make changes in their call routing that resulted in callers being handled by the most suited agent. Without the agent-level feedback, Call Center B was not able to provide focused training and coaching and therefore did not receive the benefits experienced by Call Center A.

So, as you can see, Call Center A not only experienced reduced operating expenses from the decline in repeat calls but they also proved a higher ROI for training and coaching. Call Center B is unable to realize the type of return on training as Call Center A. Call Center B also struggled with extracting the data and delivering it to Metrics to enable timely processing of their customer feedback. Thus, by connecting real-time caller feedback directly to the agent providing the service has far reaching benefits. Here we focused only on direct costs…the impact on loyalty and increased revenues are significantly higher. It is all about having the right information at the right time and knowing the right thing to do with it.
Conclusion
From our research into the use of CATs, the agent-level customer feedback was able to:
increase First Contact Resolution;
reduce operating expenses;
reduce headcount;
increase productivity;
increase caller satisfaction;
lower cost per call;
increase the ROI on training and coaching efforts;
generate a high program ROI, realizing a 1-month payback.
---


Dr. Jodie Monger is the President of Customer Relationship Metrics and a pioneer in customer satisfaction measurement for the contact center industry. Prior to creating Metrics, Dr. Jodie was the founding Associate Director of Purdue University's Center for Customer-Driven Quality. Since 1993, Dr. Jodie has worked with numerous organizations, using her expertise to help them quantify the Voice of their Customer.

Dr. Cherie Keen is the Vice President of Research and Client Services for Customer Relationship Metrics. Prior to joining Metrics she was the Director of Research at SOCAP International (previously the Society of Consumer Affairs Professionals in Business), an International membership organization for customer care executives.

Customer Relationship Metrics delivers beyond the contractual scope of assignments through its diverse experience in customer relationship management. Our extensive research skills, knowledge of customer satisfaction drivers and reliability to deliver, is why clients choose Metrics. More information can be found on our website www.metrics.net or call 1-877-550-0223.



Page [1] [2] [3] [4] [5] First Page

<! ***************** End Of Page ****************>


---


<! *************** END OF MAIN *******************************************>
CRM Call Center Software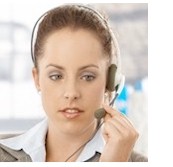 Database Systems Corp. (DSC) has been providing CRM Customer Relationship Management solutions to businesses and organizations for 2 decades. TELEMATION is a Customer Relationship Management (CRM) application employed in a wide variety of organizations including contact centers, help desks, customer service centers, service bureaus, reservation centers and corporate call centers. The package has extensive CTI features and is fully integrated with our PACER phone system. TELEMATION operates on Linux, Unix or Windows servers. Software programmers can develop call center applications quickly using the robost features found in the Telemation toolkit.



Call Center Phone System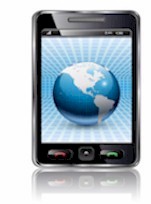 The PACER is a call center phone system that handles inbound and outbound calls for a wide range of contact centers. Calls are either initiated by the phone system or accepted from the outside and distributed in an intelligent fashion to your service agents. The PACER includes ACD and IVR components, plus call recording capability. Using industry standard components, the PACER phone system has features and functions that can only be found in large scale PBX's, but at a fraction of the cost. And the PACER has predictive dialing capability that cannot be found in most of these larger phone systems. The PACER phone system can connect calls to your employees working at home or in a local or remote office. The PACER communicates with applications written on Unix, Linux, or PC servers over a LAN. For a complete product presentation, download our PACER demo.



---