ACD Automatic Call Distribution
Predictive Dialer
Contact Center
Call Center Software
Advanced Call Center Solutions
Reminder Calls
Customer Contact Center Technology
Contact Management Software
Telecommuting Software
Virtual Call Center PBX

Information
Contact Center Software
Call Center Software
Customer Contact Center Technology
Call Center Solutions
Telemarketing Software
Linux Call Center
Call Center Technology
Telemarketing CRM
Call Center Autodialer
Call Center CTI
Inbound Call Center
Outbound Call Center
Call Center Outsourcing
Call Center Services
Call Center Development
Contact Center
Contact Management Center
Call Center CRM


<! ************** MAIN BODY ************************************************>

DSC Tech Library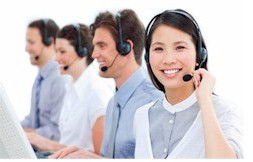 This section of our technical library presents information and documentation relating to Call Center technology and Best Practices plus software and products. DSC is a leading provider of contact center technology and software solutions as well as predictive dialer phone systems for the modern call center. Customer contact center software includes CRM software and computer telephony integration solutions. These modern products help call center phone agents communicate effectively with your customers and prospects.

The following article presents product or service information relating to call centers and customer service help desks.




---
<! ************** Beginning Of Main ************************>
Agent-level Customer Feedback and the Impact on
First Contact Resolution - Page 1
by Dr. Jodie Monger and Dr. Cherie Keen
Introduction
Contact center leaders are deluged with different Customer Relationship Management (CRM) solutions that promise to reduce costs, heighten customer satisfaction and loyalty, improve productivity and do more with less. But no matter which CRM solution or program you choose to implement, you must remember the most critical factor to your contact center and for your company's existence -- the customer.

Many of these initiatives come from top-level executives, who are usually far removed from customer interactions, and many of the solutions presented appear to be the perfect answer to enhance customer satisfaction and loyalty by increasing First Contact Resolution (FCR). What to focus on with respect to the center's performance is often based on benchmark data attempting to show that the contact center is in line (or not in line) with others. The most important thing to keep in mind is that while there are several ways to benchmark the performance of your contact center, when all is said and done, it's the customer that has the final say if you have best practices. Although companies may have initiated several solutions that are supposed to improve customer satisfaction and loyalty, many are flawed because of their neglect in bringing the customer into the mix. One way to insure that these relationship management strategies are effective for the bottom line is to have a good voice of the customer measurement program in place.

The goal of our centers today and a main driver of cost via repeat calls and the implication on customer satisfaction (actually dissatisfaction) is to provide First Contact Resolution. This is one of the most important metrics to us, and yet is also the most illusive and miscalculated metric in a contact center. Contact centers have employed various types of technology and manual solutions to help calculate their FCR rate. While some of the data that is collected internally are useful, the reality is that none should or could answer the question on behalf of the customer. The customer is the one experiencing the possible pain from your service strategy and is your single best source to determine this metric.

Beyond knowing the metric by going directly to the source (your customer), being able to link caller evaluations to the agent has a profound impact on First Contact Resolution (FCR) rates and allows you to focus your training and coaching to the agents that need it most. Having this information at hand allows the contact center to provide the right training and coaching at the right time, to the right agents, adding up to not only a higher ROI for the Voice of the Customer program, but also a higher ROI on your training and coaching efforts. Increased FCR percentages yield higher contact satisfaction and contribute directly to customer loyalty.

To prove this point, Customer Relationship Metrics (Metrics) conducted a research project that provides evidence that real-time agent-level customer feedback has a significant positive impact on First Contact Resolution rates and creates a significantly higher ROI for your Voice of the Customer measurement program, the results of which are described in this paper.

Metrics selected two new clients for this research. Both companies began a Voice of the Customer program to collect feedback via an immediate post-call customer survey. While Metrics assisted both call centers through the development of the customer feedback measurement program, each call center implemented the programs differently. "Call Center A" collected their customer feedback using the service of Metrics' Completely Automated Telephone survey system (CATs®). CAT surveys include both quantitative numeric scores and qualitative (customer comments) data. "Call Center B", thinking it was more cost effective, implemented the survey script designed by Metrics with their own IVR system so Call Center B could only collect center level data and numeric ratings. Call Center B sent Metrics the data each month and Metrics returned the analysis and reporting.

In summary, Call Center A collected results that were directly linked to the agent that handled the customer's call and could gather actual verbal comments directly from their customers. Call Center B collected results that were not directly linked to a specific agent that handled the call and did not have the ability to collect or report verbal comments from their customers.

The objectives of the research study were to assess the impact of real-time agent-level feedback on First Contact Resolution, measure the ROI of such a customer feedback program, and manage to the results to improve training and coaching of agents. The research focused on how First Contact Resolution would be impacted, and by how much, after the implementation of a robust CATs service solution versus an internal IVR data collection system.

The highlights of our research with the two call centers are summarized below. We found the following over a six-month period:
Call Center A
First Contact Resolution rate was increased by 10.4%;
Will have 3,120 less repeat calls a month to handle;
Have an annual savings of $187,200*
(Note: simple direct cost analysis proves ROI for CATs to be 390%)
Call Center B
First Contact Resolution rate was decreased by 2.9%;
Will have to handle an additional 870 repeat calls per month;
Increased their annual expenses by $52,300*
(* Normalized using $5 cost per call.)




Page [1] [2] [3] [4] [5] Next Page

<! ***************** End Of Page ****************>


---


<! *************** END OF MAIN *******************************************>
CRM Call Center Software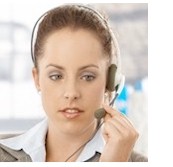 Database Systems Corp. (DSC) has been providing CRM Customer Relationship Management solutions to businesses and organizations for 2 decades. TELEMATION is a Customer Relationship Management (CRM) application employed in a wide variety of organizations including contact centers, help desks, customer service centers, service bureaus, reservation centers and corporate call centers. The package has extensive CTI features and is fully integrated with our PACER phone system. TELEMATION operates on Linux, Unix or Windows servers. Software programmers can develop call center applications quickly using the robost features found in the Telemation toolkit.



Call Center Phone System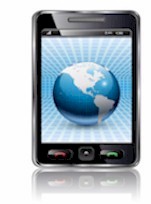 The PACER is a call center phone system that handles inbound and outbound calls for a wide range of contact centers. Calls are either initiated by the phone system or accepted from the outside and distributed in an intelligent fashion to your service agents. The PACER includes ACD and IVR components, plus call recording capability. Using industry standard components, the PACER phone system has features and functions that can only be found in large scale PBX's, but at a fraction of the cost. And the PACER has predictive dialing capability that cannot be found in most of these larger phone systems. The PACER phone system can connect calls to your employees working at home or in a local or remote office. The PACER communicates with applications written on Unix, Linux, or PC servers over a LAN. For a complete product presentation, download our PACER demo.



---