ACD Automatic Call Distribution
Predictive Dialer
Contact Center
Call Center Software
Advanced Call Center Solutions
Reminder Calls
Customer Contact Center Technology
Contact Management Software
Telecommuting Software
Virtual Call Center PBX

Information
Contact Center Software
Call Center Software
Customer Contact Center Technology
Call Center Solutions
Telemarketing Software
Linux Call Center
Call Center Technology
Telemarketing CRM
Call Center Autodialer
Call Center CTI
Inbound Call Center
Outbound Call Center
Call Center Outsourcing
Call Center Services
Call Center Development
Contact Center
Contact Management Center
Call Center CRM


<! ************** MAIN BODY ************************************************>

DSC Tech Library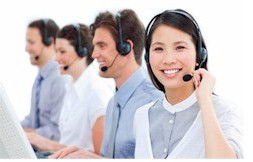 This section of our technical library presents information and documentation relating to Call Center technology and Best Practices plus software and products. DSC is a leading provider of contact center technology and software solutions as well as predictive dialer phone systems for the modern call center. Customer contact center software includes CRM software and computer telephony integration solutions. These modern products help call center phone agents communicate effectively with your customers and prospects.

The following article presents product or service information relating to call centers and customer service help desks.




---
<! ************** Beginning Of Main ************************>
Agent-level Customer Feedback and the Impact on
First Contact Resolution - Page 3
by Dr. Jodie Monger and Dr. Cherie Keen
Quality Control is a Critical Component of Every Program
The greatest weakness of a Voice of the Customer program that is designed to hold agents accountable for their job performance, is the failure to have a back-end quality control (QC) process that leverages the customer comments. Every CATs measurement program includes such a back-end quality control process. Without a QC process in place, the potential for error is amplified - meaning the credibility of the measurement tool is decreased and your liability is increased. Many caller feedback solutions that capture the Voice of the Customer only capture the data and present the numeric summary results. If you are using such a strategy to capture evaluations from the caller and then holding agents accountable for the results, consider the difficulty of defending such data.

Surveying is a science. For the VOC program results to be scientifically sound and credible to the agent level, the QC process must take place and each survey must be consistently held up against a list of criteria. In the QC process, all of the customer verbal comments must be reviewed to ensure the scoring portion and agent accountability are defendable. All scientifically sound research programs contain a data cleansing process. You must not forgo this step in your eagerness to quantify FCR and service delivery.

An effective QC process on agent-level feedback holds surveys up to the "is this fair?" test. These examples are taken from the thousands of comments Customer Relationship Metrics collects each day for our many clients.

"The Specialist that helped me with my problem was wonderful, however, the generalist, Bonnie Harris, that helped me in the very beginning was not. She got very aggravated with me when I had to be transferred to a specialist."

Without the verbal explanation of the score and without a QC process, this survey would be assigned to the Specialist (as the last one to handle the interaction). By reviewing the comment and the survey scores in the QC process, it is apparent that the negative scores were actually meant as an evaluation of the generalist, Bonnie Harris. Based on the customer's explanation, this survey and score must be removed from the Specialist and attached to the rightful owner - Bonnie Harris. Anything less than this type of "is it fair" test creates "noise" and hence liability, associated with the program and its results.

Terminating an employee based on performance, providing or withholding incentive pay, or giving a raise or promotion from unclean (non-QC'd) data is a problem waiting to happen. Team members need to be focused on the service ratings of THEIR customers and not presented with an opening to spend time discounting the survey results or building a case that the measurement program is not fair.

Another example:

"The rep who assisted me was not very helpful. She had a very bad attitude and she disconnected me, which meant that I had to call back and have someone to connect me to this survey line. Someone needs to correct her on her bad attitude."

This survey would be assigned incorrectly to the representative who followed the procedure to connect the customer to the survey. Without the QC process, the wrong employee would be held responsible for the scores. Quality control is paramount to the believability of the results and to providing sound information to the management team.

Another example:

"I don't know why you are asking me to make a suggestion for the rep. She was wonderful. I pressed ONE to be the best."

Despite very clear survey instructions, this customer did not realize that ONE was the lowest score and would certainly be confused when the survey asked them to explain how the representative could improve. A clear explanation of what the customer intended to rate allows the data to be corrected.

One final example:

"As far as I'm concerned, y'all handled my problem by getting XYZ company on the phone with us. Lets hope they take care of it like they said they would. It wasn't your fault and you helped me. Thanks so much."

The caller responded that the problem was not resolved on the CAT survey and technically that is true. However, the center assisted the customer with an issue that was beyond the company's control. The gray area of this situation should not affect the resolution classification of this call. The customer's survey comment, when asked to describe the unresolved problem, indicates that the score should be changed for the center from unresolved to resolved. If the customer finds that the problem was not corrected as promised by the other company, she will contact that company.

How often does Metrics see (and correct) such errors? Less than 5% of the time sounds low, doesn't it? The average contact center collects 600 surveys per month so this error of 5% affects the payout or performance review for 30 agents every month. Think about how many times something has to happen in your center that creates a problem for the management team. How long would it take you to fix that many problems? How many of your agents would take advantage of this liability issue and lead to more questions of your management techniques and performance metrics?

The back-end quality control process for your agent-level feedback program will provide increased customer and employee satisfaction. In any case, surveys that do not pass the "is it fair" test affect every employee in your company – and rightfully so. Success or failure of your agent-level Voice of the Customer program is contingent on quality and should never create dissatisfaction for customers or employees.

So when selecting a Voice of the Customer solution, be aware there are many low-cost options that do not have the QC process available. But as you can see, cheaper can be very expensive.

Evaluating quality is not as simple as one, two, three. It is a thought provoking and passionate conversation for any contact center professional. In order to ensure you acquire a competitive advantage, a Balanced Performance ScoreCard, and have effective input values for ROI models, the key is to be consistent and properly analyze the feedback, turning it into actionable results in a continual improvement process.



Page [1] [2] [3] [4] [5] Next Page

<! ***************** End Of Page ****************>


---


<! *************** END OF MAIN *******************************************>
CRM Call Center Software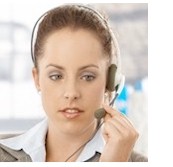 Database Systems Corp. (DSC) has been providing CRM Customer Relationship Management solutions to businesses and organizations for 2 decades. TELEMATION is a Customer Relationship Management (CRM) application employed in a wide variety of organizations including contact centers, help desks, customer service centers, service bureaus, reservation centers and corporate call centers. The package has extensive CTI features and is fully integrated with our PACER phone system. TELEMATION operates on Linux, Unix or Windows servers. Software programmers can develop call center applications quickly using the robost features found in the Telemation toolkit.



Call Center Phone System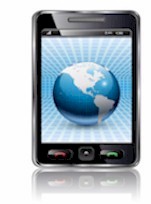 The PACER is a call center phone system that handles inbound and outbound calls for a wide range of contact centers. Calls are either initiated by the phone system or accepted from the outside and distributed in an intelligent fashion to your service agents. The PACER includes ACD and IVR components, plus call recording capability. Using industry standard components, the PACER phone system has features and functions that can only be found in large scale PBX's, but at a fraction of the cost. And the PACER has predictive dialing capability that cannot be found in most of these larger phone systems. The PACER phone system can connect calls to your employees working at home or in a local or remote office. The PACER communicates with applications written on Unix, Linux, or PC servers over a LAN. For a complete product presentation, download our PACER demo.



---