ACD Automatic Call Distribution
Real Estate Marketing
Predictive Dialer
Call Center Software
Advanced Call Center Solutions
Reminder Calls
Contact Center Technology
Contact Management Software
Telecommuting Software
Virtual Call Center PBX

Information
Call Center Software
Customer Service Call Centers
India Call Centers
Offshore Call Centers
Telemarketing Call Centers
Call Center Solutions
Telemarketing Software
Linux Call Center
Call Center Technology
Telemarketing CRM
Call Center Autodialer
Call Center CTI
Inbound Call Center
Outbound Call Center
Call Center Outsourcing
Call Center Services
Call Center Development
Contact Center
Contact Management Center
Call Center CRM


<! ************** MAIN BODY ************************************************>

DSC Tech Library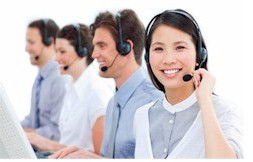 This section of our technical library presents information and documentation relating to Call Center technology and Best Practices plus software and products. Since the Company's inception in 1978, DSC has specialized in the development of communications software and systems. Beginning with our CRM and call center applications, DSC has developed computer telephony integration software and PC based phone systems. These products have been developed to run on a wide variety of telecom computer systems and environments.

The following article relates to call center technology or customer service best practices and techniques.


Call Center Statistics
callcenternews.com

Statistics about call centers are generally very hard to find, and hard to make sense of when you see them in a vacuum. For some time we have been collecting the numbers and statistical assertions put forward by various groups, including vendors, researchers, analysts and others.

We believe that in all these stats there is a grain of truth, but that actual meaning is hard to glean; many of these numbers are promoted by people with particular axes to grind. Statistics can, after all, be twisted to mean anything.

Therefore we decline to interpret these stats, and relay them to the readers as we find them. We have edited them to remove loaded words: "skyrocket"; "amazing"; "boom"; etc.

In some cases you will see stats that flat out contradict each other; that has a lot to do with the different methodologies that are used to gather information, as well as sometimes deliberate vagueness used in describing research results.

We do not vouch for the accuracy of any of the information here. Where possible, we have sourced information back to its originator; in some cases, we have only been able to trace it to the person or group that we heard it from. We have tried to group information on similar subjects, so that some context may emerge in the reading, but that's not always possible.

If you read all these sections straight through, you'll notice that we've repeated some of the stats we've uncovered into several sections. That's because they sometimes relate to more than one subject, and because they look interesting juxtaposed against different, alternative data. Enjoy.


---
CRM Call Center Software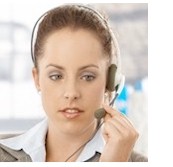 Database Systems Corp. (DSC) has been providing CRM Customer Relationship Management solutions to businesses and organizations for 2 decades. TELEMATION is a Customer Relationship Management (CRM) application employed in a wide variety of organizations including contact centers, help desks, customer service centers, service bureaus, reservation centers and corporate call centers. The package has extensive CTI features and is fully integrated with our PACER phone system. TELEMATION operates on Linux, Unix or Windows servers. Software programmers can develop call center applications quickly using the robost features found in the Telemation toolkit.



Call Center Phone System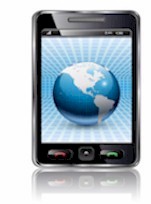 The PACER is a call center phone system that handles inbound and outbound calls for a wide range of contact centers. Calls are either initiated by the phone system or accepted from the outside and distributed in an intelligent fashion to your service agents. The PACER includes ACD and IVR components, plus call recording capability. Using industry standard components, the PACER phone system has features and functions that can only be found in large scale PBX's, but at a fraction of the cost. And the PACER has predictive dialing capability that cannot be found in most of these larger phone systems. The PACER phone system can connect calls to your employees working at home or in a local or remote office. The PACER communicates with applications written on Unix, Linux, or PC servers over a LAN. For a complete product presentation, download our PACER demo.



---


<! *************** END OF MAIN *******************************************>