<! ************** MAIN BODY ************************************************>

DSC Tech Library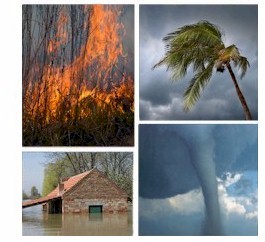 This section of our technical library presents information and documentation relating to Emergency Broadcasting Systems and Disaster Recovery Applications. Should an emergency arise in your community, our 911 broadcast service can deliver large volumes of calls quickly using thousands of phone lines simultaneously. In the event of a blizzard, wild fire or devastating flood, your community can be notified quickly given specific instructions if an evacuation is required using our emergency broadcasting service. If a dangerous chemical spill occurs in your community, you can target specific areas to call. If a severe snow storm hits your area, your community can be notified of school closings or event cancellations.

The following article relates to emergency broadcasting and how it is used in various communities today. This information was obtained from the internet with attribution to the author and/or community.


Emergency Alert Notification System Unveiled in Maine
www.govtech.net

At a ceremony on Friday, Governor John Baldacci announced the launching of a statewide emergency alert notification system for deaf and hard of hearing people. The Governor was joined by representatives from the Maine Emergency Management Agency (MEMA), the Division of Deafness (DoD) and the Maine Center on Deafness (MCD), who worked closely together to develop the new service.

"This state-of-the-art emergency alert and notification system for deaf and hard of hearing people in Maine is the most sophisticated and comprehensive of its kind in the nation," said Governor Baldacci. "The unique partnership between Maine Emergency Management Agency (MEMA), the Division of Deafness (DoD) and the Maine Center on Deafness has made this important service a reality. Maine now leads the nation in addressing this problem."

Art Cleaves, director of Maine Emergency Management Agency noted, "This service is part of Maine's seamless, integrated and robust communications, enabling rapid contact with first responders to ensure emergency alert notification and enhance homeland security to all affected persons in the State, including at-risk populations."

The need for such a service was first identified during the Ice Storm of 1998, when widespread power outages trapped many Mainers in their homes. Hearing individuals were able to obtain information about the storm through their battery-powered radios. Deaf people, however, were isolated in their homes with no way to learn about the seriousness of the storm, how long it was expected to last, and when electric power would be restored.

Jan DeVinney, director of DoD, has experienced first hand the lack of communications for deaf individuals. In her commute she has often missed notification of road and bridge closures broadcast over the radio. Jan has recently been using text messaging, which has enabled her to receive notification of traffic problems and to alter her routes accordingly and communicate immediately with others.

Last year the Legislature expanded the existing Telecommunication Equipment Program to include emergency alert pagers. Funding for development was obtained with a Homeland Security grant. MEMA, DoD and MCD working with the National Weather Service, Maine Department of Transportation, Department of Public Safety, Maine Turnpike Authority, Bureau of Health and the Office of Information Technology (OIT), developed the alert system. Independent companies such as NorthEast Paging and Cingular also provided their expertise to this unique undertaking.

Depending on where deaf and hard of hearing people are located, either one-way pagers, two-way pagers or NOAA weather alert radios with digital or amplified messages are now being distributed through the Telecommunications Equipment Program. Anyone in Maine with a hearing loss may qualify to obtain equipment. The cost to the applicant is determined by income. Each person receiving equipment also receives training and a resource book with information about how to stay safe during emergencies.

Jonathan Connick, director of the Maine Center on Deafness stated, "The program is up and running. We have equipment available and have developed a manual so that the notification system can be utilized to its maximum to ensure the safety of Maine's 120,000 deaf and hard of hearing citizens."

News Staff <! *************** END OF MAIN *******************************************>


---