Automatic Call Distribution
Predictive Dialer
Autodialer Software
Automatic Telephone Dialer
Business Phone Systems
Message Broadcast

Information
Predictive Dialer
Predictive Dialing Software
Business Phone Systems
B2B Phone System
Auto Dialers
Predictive Dialers
Phone Dialers
Autodialing
Auto Dialer Software
Automatic Dialer Solutions
CRM Software Solutions
Predictive Dialer Software
Autodialer Software
Business Phone System
Automatic Phone Dialer
Telemarketing Autodialers
Call Center Phone Dialing
Progressiver Dialer
Automated Dialer
Telephone Dialers
Automatic Telephone Dialing
Voice Broadcasting Voice Message Broadcast Telephone Dialer Software Voice Broadcast Software Voice Broadcasting Autodialer



<! ************** MAIN BODY ************************************************>

DSC Tech Library



WIZARD Phone Systems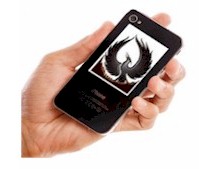 This section of our technical library presents information and documentation relating to the WIZARD and PACER Phone systems. The PACER digital phone system supports T1 lines while the Wizard phone systems support analog phone lines. Both are PC based call center phone systems that are recognized as premier inbound and outbound computer telephony systems. Features such as automatic call distribution (ACD), Interactive Voice Response (IVR) and Voice Broadcasting have added a new dimension to the predictive dialer and auto dialer capabilities of these systems. These computer based dialing systems can perform various types of auto dialing campaigns simultaneously. These types include Predictive Dialing, Progressive Dialing, Preview Dialing and Dial on Demand.
WIZARD IVR and Voice Broadcasting
Importing Data Into A Voice Broadcasting Campaign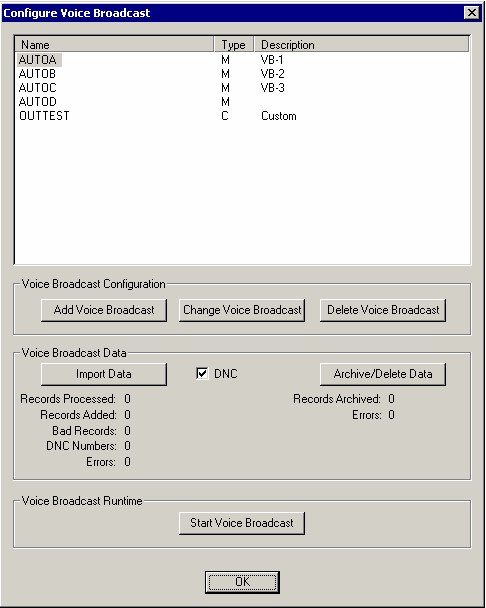 This function of the Voice Broadcasting Admin screen allows the administrator to import a phone list and associate it with a particular campaign. The administrator must first select the existing voice broadcast campaign from the list in the above screen by highlighting it and then push the Import Data button.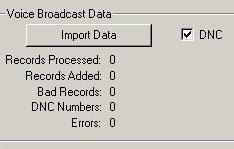 Note the DNC check box to the right of the button. This allows the administrator to check the phone list against an internally maintained DNC (Do Not Call) database of phone numbers that are explicitly not to be called. This database can itself be imported from a special file of DNC phone numbers and can also be automatically managed using the WIZARD voice broadcasting campaigns. This option will be explained later.

The following screen appears allowing the administrator to locate the file containing the phone numbers that has been copied onto the WIZARD phone system.

NOTE: Phone numbers are generally 10 digits in length including area code, prefix and number. Please refer to the following webpage for the supported Phone List File Formats.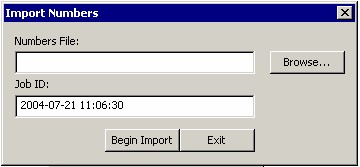 Begin Phone List Import
When the proper phone list file has been identified, the administrator may select the Begin Import button to initiate the import of the phone list. During this process, if the DNC option is selected, numbers will be checked against the DNC file and if a number from the import file exists in the DNC file, it will not be imported.

When the import data function has been completed, the following screen appears.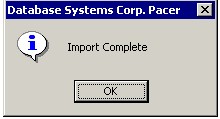 Importing Data Into Voice Broadcast Campaign With Existing Records
If a voice broadcast campaign already has an existing file that still contains phone numbers, the administrator is warned and given the option to archive the remaining or existing numbers into a saved file. The following screen appears for this option: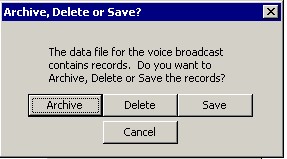 The following screen appears allowing the administrator to select the type of archive/delete function that is required. When archiving information, the administrator can designate only selected phone numbers to be archived based upon the results of the voice broadcasting campaign.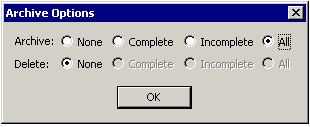 When complete, the following message dialog box appears: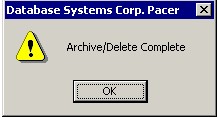 Return To Manual Index



<! *************** END OF MAIN *******************************************>