CRM Application
Direct Response Marketing Software
Contact Management Software
Inbound Telemarketing Outbound Telemarketing
CRM Software Features
Voice Broadcasting
Customer Service Software
CRM Solution & Call Center Software
Contact Center Software
Information
CRM Solutions
CRM Services
Windows CRM Solutions
CRM Software
Remote Agent CRM
CRM Vendor
CRM and IVR
Telemarketing Software
Direct Response Marketing
Direct Marketing Software
Computer Telephony CRM
Contact Center Software
Linux CRM SOftware
Customer Relationship Management
Telemarketing CRM
Call Center CRM
Virtual Call Center CRM
CRM Application Software
Software CRM Solution
Customer Care Software
Customer Service Software
Customer Support Software
CRM and CTI
Automated CRM Solution
CRM and Computer Telephony
Unix CRM Software
Customer Information Management
Computer Telephony CRM
Call Center Software
Contact Management Software
CRM Software Features



<! ************** MAIN BODY ************************************************>

DSC Tech Library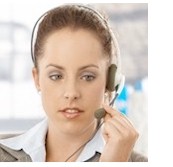 This section of our technical library presents information and documentation relating to CRM Solutions and Customer relationship management software and products. Providing customer service is vital to maintaining successful business relationships. Accurate and timely information provided in a professional manner is the key to any business and service operation. Our CRM software application TELEMATION, was developed with this in mind. But the ability to change is just as important in this ever changing business environment. Telemation call center software was designed from the very beginning for this environment. Many call center managers, with unique and changing requirements, have chosen and continue to use our CRM software as their solution of choice. Our contact center CRM solution is ideally suited for call center service bureaus.



CRM Best Practice? Earning Loyalty One Customer at a Time
Column published in DMReview.com
April 5, 2002

By Mark Price

It is a sad commentary that I am still amazed when I witness extraordinary customer relationship management. You would think that available technology would make such service and relationship-building routine, but recently I experienced firsthand the type of extraordinary customer service that earned my lifelong loyalty (the ultimate CRM goal). The lessons taken from this example suggest that human assets may equal, if not exceed, technology assets in successful CRM.

The story involves a craft outlet store in Minnetonka, Minnesota, named Crafts Direct. As a non-artsy religion schoolteacher in need of weekly craft projects, I searched for a store to supply my "goods." Crafts Direct is convenient to my weekly errands, so I stopped by and was pleased with abundant inventory and reasonable prices. Over time, the staff recognized me and took a shining to my daughter. The staff not only helped locate the supplies on my list, they also steered me through potential pitfalls (the differences between glue types, appropriate paints for painting on glass, etc.). I returned to the store again and again. They always made time for me ? a bottom feeder in the arts and crafts food chain.

Several weeks ago, I decided on a project involving lamination. Simple, I thought. Arriving at my usual Saturday time, I sought out Karen, my usual "mentor" in art project development. Karen was not there, so Teri, one of the managers, helped me. I successfully found the cardboard, glue and markers but could not find laminating sheets that did not require a laminating machine. No store in the vicinity had the adhesive laminating sheets in stock, and the older type would not work without a laminating machine, which could cost several hundred dollars. So there I was at 4 p.m. on a Saturday without a project for Sunday morning. Things were looking grim.

"No problem," said Teri, the Crafts Direct manager who had been assisting me, "I?ll just lend you our laminating machine from the store?s office." It was a larger- sized machine, probably costing hundreds of dollars.

"You can?t do that," I protested, "you may need it for something in the coming week."

"No," she said, "we will be fine."

"But you hardly know me," I stated incredulously, "do you want a copy of my license or a credit card of some sort, so that you know I won?t wander off with the machine?"

"No," she said, "that won?t be necessary. You come in every week anyway. Just bring the machine back in a week or so, when your project is done. And here are some extra laminating sheets, in case you run out. Just replace the ones you use and bring them back when you can."

Wow! In the store?s parking lot, I used my cell phone to tell each and every member of my family this incredible story. At religious school, I told the school director about the service I received and asked if she could funnel more business to that store. On Monday, I told the story again to my work team and to some clients. And now I am telling the story in print. Get the point?

As I review that episode in my mind, I continue to be amazed ? on several levels. First, Crafts Direct lent me a machine of substantial value without any identification at all. Second, the person lending me the equipment was a manager, not my regular store "helper." I had seen Teri in the store, and she even helped me out occasionally, but we did not have a regular relationship. Third, the informality of the arrangement ? "just bring it back when your project is complete," is almost unheard of in today?s suspicious business environment. We spend so much effort trying to bring consistency to customer interactions and here was an interaction that was completely out of the norm and spontaneous as well. The net impact was to cement me as a lifelong customer, recommending the store to everyone I meet.

The challenge, as I see it, is to convert that experience into implications for CRM across larger enterprises. Sure, you can lend out equipment once, but how do you know that you did it, and how can you make sure that such extraordinary occurrences remain only extraordinary? The key question is how to institutionalize such behavior, without losing the spontaneity and genuine quality of the interaction and without taking unwise risks that could cause financial harm.

Let?s dissect the event further, and see what key messages can transfer to larger customer-facing companies.
Message #1 ? Knowledge drives relationships. From the minute I enter the crafts store, I am greeted by the staff like an old friend. One thing I have not mentioned is that the store hires lots of relatives, which makes for a close- knit work unit. They even remember my daughter?s name and ask about her frequently.
Message #2 ? Collaboration drives relationships. I do not just come to the craft store for a transaction ? I could do that at places closer to my home. Instead, I come to this store because the same people take the same time to help me solve problems that may be easy to them but are perplexing to me. As they learn more about my class they give me more and more ideas, creating further barriers to exit.
Message #3 ? Concern drives relationships. On more than one occasion, staff members have gone out of their way to search out difficult-to- find items and also have identified ways I can save money.
Message #4 ? Frequency drives relationships. It is not the amount I spend weekly that differentiates me, but the number of times I come in that has allowed a relationship to grow.
And finally, Message #5 ? Flexibility drives relationships. When I was between a rock and a hard place, Teri did not have to go back to a rules book or check for management approval before she lent me the laminating machine.
How do we take these five messages and turn them into rules for larger enterprises?

The first rule is that technology will never be a substitute for the "soft assets" of quality people empowered to support customers. The fact that Crafts Direct hires relatives creates a strong culture and reinforces the employee retention that is so critical to great customer experiences. Employees are also crafts enthusiasts, causing them to assist customers in far more than just the location of merchandise. The result is a friendly, knowledgeable staff with a dedication to customer service. This point cannot be overstated. The quality of the staff cannot be veiled from customers through a mask of technology ? ultimately, it would be hard to imagine investing too much in employees or reinforcing their passion about the company?s products and services. Hiring, training, investing ? all words rarely used in this tough economy but, ultimately, may be key factors in an organization?s success. The first three messages I took from my experiences at Crafts Direct revolve around these factors.

The second implication is that frequency should be a strong CRM objective. The more often a customer touches an organization, in any way, the more opportunities exist to reinforce the company?s point of difference. As a result, a customer who purchases five times for $100 each represents probably a stronger relationship than a customer who purchases one time for $500. Many customer valuation efforts fail to take the frequency factor into account, focusing instead on total revenue and margin as the sole factors for segmentation. In fact, a customer who comes in more frequently probably costs a little more than a similar customer who only comes in once for a larger purchase, but the value of the relationship over the long term justifies that extra expense.

Finally, we come to a more challenging issue ? flexibility. Employee empowerment is agreed to be critical to creating an environment where customers feel they are receiving personal attention. However, few case studies demonstrate how to scale such flexibility. I believe that the key to successful empowerment is actually not to scale it at all; in fact the converse may be more effective. Rather than build complex algorithms for determining empowerment based on customer value, instead create smaller business units, right down to the store level, as their own "businesses." Provide them with guidelines and best practices for customer service and let the right people running the units decide how to satisfy customers in a personal way. True, you will end up with some differences in customer experience by location, but if best practices are shared aggressively and store- level metrics used to gauge manager performance, then the core store experience will become consistent overall, even if some variances in approach occur.

What Crafts Direct reminded me, ultimately, was that CRM does indeed still work. Sometimes, with all the stories of poor technology implementations and high staff turnover, it is easy to forget that customer relationships are still built customer by customer, employee by employee. Passionate employees retained for years still drive customer retention, as Southwest Airlines and Home Depot will attest. Just as "all politics are all local," customer retention is determined on the store floor with individual customers, not in the corporate boardroom, on the phone or even on the Web. Technology cannot change that fact. The key to success will be to provide technology to support employees in servicing their customers, and not the other way around.


---


Mark Price is managing partner of M Squared Group LLC, a consulting firm that develops customer analysis and insight to drive incremental revenue and efficiencies from marketing plans. Price is based in Minneapolis and can be reached at markp@msquaredgroup.com. <! *************** END OF MAIN *******************************************>


---