CRM Application
Direct Response Marketing Software
Contact Management Software
Inbound Telemarketing Outbound Telemarketing
CRM Software Features
Voice Broadcasting
Customer Service Software
CRM Solution & Call Center Software
Contact Center Software
Information
CRM Solutions
CRM Services
Windows CRM Solutions
CRM Software
Remote Agent CRM
CRM Vendor
CRM and IVR
Telemarketing Software
Direct Response Marketing
Direct Marketing Software
Computer Telephony CRM
Contact Center Software
Linux CRM SOftware
Customer Relationship Management
Telemarketing CRM
Call Center CRM
Virtual Call Center CRM
CRM Application Software
Software CRM Solution
Customer Care Software
Customer Service Software
Customer Support Software
CRM and CTI
Automated CRM Solution
CRM and Computer Telephony
Unix CRM Software
Customer Information Management
Computer Telephony CRM
Call Center Software
Contact Management Software
CRM Software Features



<! ************** MAIN BODY ************************************************>

DSC Tech Library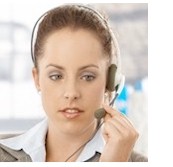 This section of our technical library presents information and documentation relating to CRM Solutions and Customer relationship management software and products. Providing customer service is vital to maintaining successful business relationships. Accurate and timely information provided in a professional manner is the key to any business and service operation. Our CRM software application TELEMATION, was developed with this in mind. But the ability to change is just as important in this ever changing business environment. Telemation call center software was designed from the very beginning for this environment. Many call center managers, with unique and changing requirements, have chosen and continue to use our CRM software as their solution of choice. Our contact center CRM solution is ideally suited for call center service bureaus.



Social Networking Makes CRM Business Case
---


The following is an extract from the article "Social Networking Makes CRM Business Case" by Erika Morphy from CRM Daily:

"Social networking, a relationship-building application for businesses -- a la the Friendster model -- has become the latest hot technology with new arrivals entering the space every month. The most recent company talking about entering the fray? Yahoo , nipping at the heels of Google's experimental offering.

The big question, though, has been how companies can leverage this technology most effectively to win new business. Certainly, everyone seems to have an opinion -- or at least a business plan. The most successful ones, though, predicts Yankee Group analyst Sheryl Kingstone, "will be those that are integrated into a CRM application and not necessarily controlled at the user base."
Innovation Wave
The next wave of social-networking applications will have to incorporate some kind of tangible value-add to the company -- and, most likely, that will be in CRM, specifically sales and lead generation.

One example will come on Monday, when Spoke Software, a hosted provider of social networking, will announce its technology for work groups, a complement to its Spoke Network for individual professionals.

The work-group module, which will debut in early March, will integrate into Web-based sales-force automation and CRM applications. Spoke says there are 20 work groups lined up to implement its new product, including the Atlanta Braves, Citibank and Bank of America .

Mark Organ, CEO of Eloqua, a lead-generation software provider, told CRM Daily that his company has been using Spoke Software in a similar manner. "It is an amazing tool," he enthused. "What we have done is integrate Spoke into our sales workflow."

As a result, lead generation at the company has, in effect, morphed into a two-pronged operation. "We use traditional lead generation techniques in our own software coupled with Spoke to see if there is another contact we should approach outside of the traditional campaign," Organ said.

Indeed, Spoke Software co-founder Chris Tolles says the application extends a company's CRM system instead of replacing it. "Most CRM systems track a contact's presence in a system. We, on the other hand, through communications traffic, measure and rate how well you know this contact......"


---

To view the entire article, visit www.crmdaily.com. <! ***************** End Of Page ****************>


---