Application Software Development
CRM Software Company
Customer Service Software
CRM Applications

Information
CRM Success
CRM Services
Windows CRM Solutions
CRM Software
Remote Agent CRM
CRM Vendor
Linux CRM SOftware
Customer Relationship Management
Telemarketing CRM
Call Center CRM
Virtual Call Center CRM
CRM Application Software
Software CRM Solution
Customer Care Software
Customer Service Software
Customer Support Software
CRM and CTI
Automated CRM Solution
CRM and Computer Telephony
Unix CRM Software
Customer Information Management
Computer Telephony CRM
Call Center Software
CRM and IVR
Telemarketing Software
Direct Response Marketing
Direct Marketing Software
Computer Telephony CRM
Contact Center Software
Contact Management Software
CRM Software Features



<! ************** MAIN BODY ************************************************>

DSC Tech Library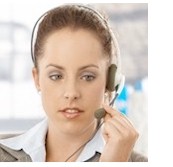 This section of our technical library presents information and documentation relating to CRM Solutions and Customer relationship management software and products. Providing customer service is vital to maintaining successful business relationships. Accurate and timely information provided in a professional manner is the key to any business and service operation. Our CRM software application TELEMATION, was developed with this in mind. But the ability to change is just as important in this ever changing business environment. Telemation call center software was designed from the very beginning for this environment. Many call center managers, with unique and changing requirements, have chosen and continue to use our CRM software as their solution of choice. Our contact center CRM solution is ideally suited for call center service bureaus.



CRM Overload: Too Much Information
By Susana Schwartz - December, 2004

www.billingworld.com

Over the last few years, carriers have spent millions on massive CRM projects. As a result, service providers now store huge amounts of customer information in either data warehouses or data marts. However, having all those records does not automatically equate to a 360-degree view of the customer. In fact, quite the opposite has proven true.
Overload
Rather than bringing operational efficiencies and better analysis capabilities, "huge data crusades" have, in fact, precipitated an atmosphere where CSRs are now "drinking through fire hoses," according to Mike Michie, director of solutions marketing for Amdocs Clarify, which recently co-sponsored a study with the Yankee Group, entitled "The Intelligent Contact Center—Beyond the 360-Degree View."

In reviewing survey data from 350 contact centers across many service-oriented industries, each with at least 200 agents, Amdocs and Yankee found that 72 percent of organizations cannot efficiently access the right information at the right time, and 64 percent still have too many places CSRs must look for information. "As much as 70 percent of companies struggle to experience efficiency increases in their CRM strategies, despite the fact contact centers have a solid technology foundation for creating a 360-degree view," says Michie.

How could that be, if the goal of CRM strategies was to reduce churn and maximize cross-selling and upselling opportunities? Why are inefficiencies escalating, customer complaints increasing, and costs rising?

The most obvious reason is the lack of single-contact resolution. Because data resides in so many different places, CSRs are forced to navigate up to 10 or 20 information sources for one call. Even if they successfully navigate those sources, CSRs often cannot find the piece of information they need to resolve the issue or to cross-sell or upsell effectively during the same call. That has increased per-call costs, training costs, and customer and CSR churn. "It's analogous to navigating the Internet without a search engine, or walking into a warehouse of millions of data elements and not knowing how to begin organizing them," says Michie.

CSRs are already under pressure to perform tasks as quickly as possible, so the added pressure of trying to navigate intelligently becomes overwhelming. Multiple sign-ons are at play, and multiple applications begin timing out when CSRs are toggling from one application to the other.

"Because line-of-business applications, such as billing, ordering and customer care, were never retired as originally thought, carriers are wrapping the back office with new CRM applications," observes John Konczal, vice president of product management for Telution. He notes that carriers don't want to replace the user interfaces in customer care for account maintenance, order entry or billing. To avoid consolidating into one database or customer care application, they are shifting to customer care frameworks that place existing applications into common workflows. "That allows applications to work off a single-sign-on. Although it's not a 'sexy' topic, the lack of single-sign-on is the biggest hindrance to call center efficiency at the moment," Konczal says.

Until single-sign-on and improved navigation mature, voluminous data will not be translated into better decision-making.
Biting the Bullet
CRM used to be all about building "mirror images" of data, which led to the creation of dozens, if not scores, of independent data marts holding redundant, inconsistent information.

Opening access to source data, however, can be painful, because there are so many touch points in so many back-office systems. Whether sales, orders, treatments or payments, OSS components have different views of the data and varying degrees of ability to provide information in an automated fashion. Because customer information can be segmented and spread out across the OSS environment, hierarchical views of billing and CRM systems create service and product definitions that differ according to where they reside—whether order management, billing or CRM.

"It's safer to bite the bullet and reach source data if you want to avoid data redundancy, latency and synchronization issues associated with dipping into central repositories," says Jack Storer, director of business development for Intec. The company's product suite includes LMS (Lifecycle Management System), an externalized product catalog developed to push consistent definitions across many systems. "Once customer data is integrated from sales systems, customer service, billing, order management and other OSS/BSS," says Storer, "product data and product catalogs in sales and in order management systems can be treated in the same iterative manner."

Qwest, like other carriers now catching up, realized that focusing CRM projects on acquiring and centralizing all customer data—much of which resided in the bowels of disparate billing, OSS/BSS and CRM systems—can be a mistake. "It's putting the cart before the horse, in that you pool the data and assume marketing will figure out what to do with it later," says Matt Sopcich, director of e-commerce for Qwest Communications, who likens that to buying physical assets without a strategy to use them.

"Indeed, you want to avoid enormous data structures with duplicate information," says Sopcich, who notes that Qwest is customizing output drawn from data marts and models. He admits that historically there was a lot of focus on getting all the data into one repository, "but now we are focusing on whether we use the data to create relevant services for new and prospective customers."

For the information in billing and CRM to consistently reflect what customers have in terms of rate plans and contracts, there has to be a way to monitor the activity that the customers generate, starting in mediation and flowing into billing and then into CRM, where the contact dialogue—the interactions—are managed.

"It's the billing system that has the customer view, and it's provisioning that has the service profile type of view. You have to bring it all together—preferably without replication of data," contends Rahul Sachevev, senior director for Siebel's communication and media products. He believes that Siebel, through its universal customer master (UCM), provides a way to map customer data across multiple applications. He perceives a definite move away from pure data exchange between applications like CRM and billing, toward more support for end-to-end business processes like order-to-cash processes.

That has technology implications for how the disparate applications support the end-to-end process, notes Sachevev. "The business processes have to be standards-based if they are to transcend many OSS/BSS applications," he says.

Getting to standards-based open solutions requires a passage through certain levels of maturity in back-office integration. To help companies with that, Amdocs is developing a "maturity model" for integrated customer management, says Michie at Amdocs. He thinks such models will be the key to helping carriers develop a "big picture" for IT and create data elements that are germane to business processes.

"You don't want to fall into the trap of looking at things just from a tactical point of view; you want to map out the overall goal and see what data fits to achieve that goal," says Chris Smith, senior industry consultant with Teradata, whose Logical Data Model and consulting practice seek to create a unified picture of customer value and profitability. "You have to map where data elements fit together, so you start with small chunks of data, prioritize, and make a schedule of where the data comes from and what it is used for."
Building the Roadmap
Once a single roadmap is built to show how data feeds and correlates with other data, business rules can be created to extract data from warehouses according to the context of what is being done—either from a product, marketing, trouble ticket or servicing point of view.

But rather than attempting to talk in a tech-savvy manner to IT about customer data integration or interfacing to multifarious billing, OSS/BSS and CRM systems, business heads should focus on telling IT what they need to achieve in terms of customer satisfaction. Only then can IT begin to prioritize which categories of customer information are most important and with which touchpoints they must be integrated.

"There has to be a change in mindset, in that it's the business that has to 'own' the data, and IT is the steward of that data," notes Michie. Getting there requires tremendous up-front logical work among people from sales, customer care, marketing, and IT. They must all collaborate to define, classify and locate information crucial to business goals.

"Sometimes just coming up with a definition of a customer can take days, and then drilling down to a strategy for customer data can take a few more days," says Qwest's Sopcich. "Sometimes, it's as simple as one person having an epiphany and saying, 'This is the piece of information I often need but can't find,' and then IT often says, 'We have it, but no one asked for it.'" He notes that Qwest created a specialized e-commerce group comprising IT personnel, developers and business users dedicated to improving the overall customer experience.

"Devising interfaces to more than 30 OSS/BSS and billing systems was complex," Sopcich says, "but in the end, it's worth it to be able to know which billing system holds what customer's data, because customers can create trouble tickets, access statistics, search inventories and make configuration changes on services—creating a robust experience for them."

To begin the process of identifying categories of customer data, IT needs to be shown which business processes, sales processes, billing process, customer interactions and payment histories offer valuable information in servicing customers. Then, IT can ascertain the business functions that are imperative and the data necessary in those functions. IT can then go on to identify the locations of the data and begin to organize workflow among applications and systems to get the information into a system of record, or create user interfaces to the systems holding the source data.

"Workflow is very important," says Sopcich. "You have to examine what the flow is operationally from the customer to the back end." That, he says, is not easy—it usually entails multiple data sources with different implications for OSS/BSS. "It really takes the painful process of getting everyone into a room and collaborating on what the workflows are, and then IT seeing what the data impacts are, and what needs to happen to present information when the customer wants it."
Empowering People
After the data is mapped out intelligently and business rules and workflows established, then agents and marketers can analyze and gauge more than just customer names, addresses, products and services, and call history—none of which comes together on its own to reflect the true value or profitability of a customer.

To evaluate profitability and value, agents need to see and even affect the scores for customer satisfaction, customer retention, customer segmentation, customer lifetime value, customer profitability and cross-selling opportunities.

"You want to go beyond just churn scores and delve into knowledge of who is a truly valuable and profitable customer, so agents can prioritize their actions accordingly," says Teradata's Smith. He says that all too often, carriers spend exorbitant amounts of money to reduce churn at any cost. "Let your least profitable customers churn," he says, "and focus on deriving more revenue and loyalty through a better experience for your truly profitable customers."

Coming to that decision to target high-value customers requires value scores, based on metrics comparing customer worth versus cost and churn probability. "If you can extrapolate a lifetime value and weigh that against the propensity of risk, as well as for upsell and cross-sell opportunities," Smith says, "then you can make intelligent decisions about how much time to spend on one customer over another."

Once churn propensity and lifetime value can be calculated in real time, agents can decide how to stave off impending disconnects by proactively pushing service or product offers that placate the customer, says Dilawar Syed, senior product manager at Siebel. "It should get to the point where CSRs can recognize customer behaviors, such as noticing a trend of incoming callers dropping off the line after being put on hold for too long, which should then spike a lifetime value score and trigger an action—whether an outbound market call or a mail piece or Web alert to that customer—depending on their preferred mode of communication."

Companies like Brio and MicroStrategy also are developing point-and-click analysis through interfaces that enable business users to pose questions and come up with tests of their own. Resulting information and findings can be pushed to call centers so CSRs know what to cross-sell and upsell and answer queries in an optimal fashion, based on data on customer demographics, behaviors, income and spending habits.

Once that type of dynamic flow is operating in the call center, carriers can then implement the same concept into IVRs and Web-based portals for customer self-service. To get the right information for the right customer at the right time, the network must instantly recognize the caller in the IVR, as the location and phone number come through. The menu for that particular caller should be customized so that the IVR does not present options for services that do not exist in the customer portfolio. Information about the customer should also reveal characteristics such as whether the customer tolerates IVRs. If it's someone who loathes IVRs, the system should push the customer through to a live person immediately.

When CRM starts to be used for assessing the profitability of a customer, it can reinforce the function of revenue assurance. For that reason, there is trend toward reusing analysis and data for revenue assurance in CRM applications, according to Steven Bruny, COO at Azure, which recently acquired Connexn, a revenue assurance company. "Carriers are starting to realize that support of many unprofitable customers is another form of revenue leakage," he says. "Therefore, they are beginning to evaluate the end-to-end integration of the entire revenue stream, which starts with CRM systems."

Because enterprise revenue assurance entails a lot of systems integration and data extraction from back-office systems, a lot of the work can be leveraged for CRM. "Because they are already integrating with billing and mediation, collections and network management systems," Bruny says, "carriers can move that information to the front-office, and customer profitability can be better managed."

Customer profitability management is the key, and even the largest CRM players are paying attention to telecom and its OSS/BSS integration issues.

Traditionally, none of the major CRM players paid attention to billing, provisioning, order management and network management. That's why the creation of call centers through CRM strategies, attempting to join customer service with back-end systems, became massive integration headaches. That is changing, however, as large CRM players realize how disenchanted carriers were becoming with integration grief, especially since they had to hold onto multiple systems from multiple vendors.

"More, and more, we realize we have to work with OSS/BSS vendors so that intelligence can be used by agents, field force personnel and technicians, as carriers want more than 'white coats' in labs to access pertinent data," says Syed. He points out that Siebel's Universal Application Network (UAN) suite was built with Portal Software to "operationalize" billing analytics and allow integration of front office and OSS/BSS through standards-based, pre-built touch points.

UAN is designed to supply out-of-the-box integrated customization so that end-to-end processes can take place, regardless of how many vendors' systems are involved in the mix. "The ethos at Siebel has become integrated customer management across many vendors," says Sachevev. "We realize we cannot preach the idea that carriers should have one application doing everything, because service providers will want to maintain their choice among multiple applications; the complexity will remain, so you have to learn to live with complexity, but be as nimble and agile as possible."

"We use an XML derivative, and the UAN integration applications are BPEL [business process execution language] -based for defining processes," says Syed. Siebel is in the process of complying with telecom-specific standards as well.

Increasing support of open standards by CRM and EAI vendors could open the door to multi-channel support and a very robust customer experience, because carriers could consistently service customers through a unified language and intelligence—whether phone support, email response, Web self-service, IVR or integrated Web-assisted support.
Achieving Nirvana
As the major ERP players collaborate with key OSS/BSS vendors, that will simplify integration efforts and expedite the process of pushing appropriate data to agents. The evolution will lead to enhanced customer profitability management, which will reach its height when carriers can intelligently push only the necessary data and applications to agents' desktops, based on the context of customer calls.

That capability requires analytic software and "context-driven navigation," which many are touting as the key to the next generation of CRM. With context-driven navigation, the call center systems would present a script that guides CSRs to applications, dynamically changing a CSR's desktop as the customer's responses are recorded.

In other words, as the CSR types in information, the system determines if the call is product-oriented or trouble-oriented. A screen is then pre-populated with information to guide the CSR. As the agent collects additional information during the call, the system dynamically changes the desktop so the agent knows the appropriate actions to take based on the context of the call. Not only can agents fill the customer's request, but they can then be prompted to resolve unresolved issues, and to initiate conversation aimed at new services appropriate to that customer.

"That type of Nirvana is one to three years away, rather than seven to 10," predicts Amdocs' Michie. He notes that Citibank and Telecom Italia are two of the first companies to use context-driven navigation in their contact centers.

Not only would context-driven analysis enable agents to better service customers, but it will enable marketing to hypothesize about risk, churn and lifetime value of customers without needing Ph.D.s and data mining techniques that take weeks to yield results.

Qwest Communications is interested in getting to context-driven navigation via its Web portals, as well as its CSR channels. CRM has been a major focus in its KeyCentral portal, which is used for internal sales, as well as in its Qwest Control portal, used by network managers of the enterprises Qwest serves. The organization is hoping to realize the fruits of CRM in customer service, field force automation and marketing.

"The internal version of Qwest Control was to have a consistent view of data across the two 'sister' portals, so that customers, users and sales people would see the same view of the data, and the same definitions as they managed their services," she says.

The concept, Menesse says, is "you see what I see, so how can I help you?" If everyone is looking at the same bill or repair data or marketing information, she believes, "that puts operations, sales and customers on the same page."

Echoing that view is Jim Rudolph, program manager for Qwest Control: "We want a truly comprehensive view, in that it reflects local and national sides of the business, including billing, IXC and Internet billing all in one place."

By focusing on its online presence, Qwest recognized an opportunity to differentiate itself from its competitors. "We saw that we could not only promise value to customers, but deliver it in a unique way," says Sopcich. The company is striving to proactively inform customers about the services and bundles that would be most appropriate and cost-effective for them individually.

In each of its product categories, Qwest pushes customer alerts about the services that show better value potential for the customer. "The idea is that customers, users and sales people see the same view of the data across the board," Sopcich says, "and their relationship is defined by how they buy services from us and how they want to manage the network or parse billing, trouble tickets and product information."

Because the marketing team can delve into data marts and use models for analysis, marketers are able to input the key drivers of satisfaction they've discovered from customer input on the portals. "Then, we create additional services based on that very specific data, rather than trying to pull trends out of huge data stores," Sopcich explains. "We let the customers dictate it."

That is the key to the new generation of CRM: It's no longer a process of mulling through prodigious data stores in the hopes of finding patterns or trends; rather, it's getting a sense of what is important to the customer, and then finding the data that operations systems can use to support those priorities.

That approach requires not only technology, but strategy, governance, process definition and alignment across multiple departments. <! *************** END OF MAIN *******************************************>


---