CRM Application
Direct Response Marketing Software
Contact Management Software
Inbound Telemarketing Outbound Telemarketing
CRM Software Features
Voice Broadcasting
Customer Service Software
CRM Solution & Call Center Software
Contact Center Software
Information
CRM Solutions
CRM Services
Windows CRM Solutions
CRM Software
Remote Agent CRM
CRM Vendor
CRM and IVR
Telemarketing Software
Direct Response Marketing
Direct Marketing Software
Computer Telephony CRM
Contact Center Software
Linux CRM SOftware
Customer Relationship Management
Telemarketing CRM
Call Center CRM
Virtual Call Center CRM
CRM Application Software
Software CRM Solution
Customer Care Software
Customer Service Software
Customer Support Software
CRM and CTI
Automated CRM Solution
CRM and Computer Telephony
Unix CRM Software
Customer Information Management
Computer Telephony CRM
Call Center Software
Contact Management Software
CRM Software Features



<! ************** MAIN BODY ************************************************>

DSC Tech Library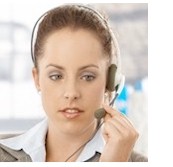 This section of our technical library presents information and documentation relating to CRM Solutions and Customer relationship management software and products. Providing customer service is vital to maintaining successful business relationships. Accurate and timely information provided in a professional manner is the key to any business and service operation. Our CRM software application TELEMATION, was developed with this in mind. But the ability to change is just as important in this ever changing business environment. Telemation call center software was designed from the very beginning for this environment. Many call center managers, with unique and changing requirements, have chosen and continue to use our CRM software as their solution of choice. Our contact center CRM solution is ideally suited for call center service bureaus.



Justifying a Knowledge-Enabled CRM Initiative
By Jonathan B. Spira, CEO & Chief Analyst
Basex

Many KM and KM-like initiatives received the go-ahead more on gut instinct than hard facts. Typical factors for capital appropriations, including return on investment, payback period, cash flow, and discounted present value, have been, in many cases, simply ignored.

Knowledge-enabled CRM, or KCRM, which conflates knowledge management practices with CRM, is one area where hard facts should be in evidence.

There are, of course, a number of ways in which KCRM can deliver value by increasing productivity, lowering costs, and improving customer response. But how does one proceed to accomplish these lofty goals?

Here are a few areas where KCRM shines.
Expanded Knowledge about Customers
In focusing KM methods towards the needs of the customer, KCRM software allows its users to get to know the customer intimately—at least as intimately as a computer program can. KCRM software tracks and analyzes the customers' buying and interaction patterns, from which new opportunities to make more sales, or save money, emerge. It also raises flags at signs of danger and helps the enterprise anticipate requirements. Furthermore, KCRM software captures knowledge from the interaction of agents with other agents and customers, adding value to the organization's intellectual capital.
Increased Customer Satisfaction
With quicker answers to their questions, customers are more likely to be happy and increased customer satisfaction leads to greater customer retention and loyalty. Satisfied customers may even turn into endorsers for the product and company, speaking favorably to colleagues about their experience.

An example of what this means to the bottom line can be found in the typical mail-order company, where the product return rate can may reach as high as 20%, due mostly to the customers' questions remaining unasked, unanswered, or answered unsatisfactorily. By providing better answers, the company should be able to cut the rate in half, perhaps to 10%. For an organization with $20 million in annual revenues, this can be worth up to $2 million in additional revenue.
Upselling and Cross-selling Opportunities
Vendors can upsell to happy customers; so increased upselling and cross-selling opportunities are an additional benefit of KCRM software. KCRM software also helps uncover customer patterns, enabling the enterprise to identify upselling and cross-selling opportunities.

Imagine the same mail order company with $20 million in annual sales, in which the size of the average sale is $100. If the sales force can upsell 10% of its orders to purchase an additional $25 worth of material, then it will add $500,000 additional revenue – a 2.5% increase in sales.
Improved Response Time
The direct, quantitative benefits of CRM software can be measured in the number of minutes that each representative spends with each customer; the lower the number, the better the CRM software is doing its job. With the adoption of KM search and document management technology, KCRM software decreases the response time for each inquiry since better search helps the representative find the needed information more efficiently. KCRM software also makes it possible to find and contact experts more quickly, which also improves response time.

Basex estimates that, through the effective use of KCRM, a call center receiving 200 calls per hour can increase its efficiency and decrease its abandonment rate to handle up to 300 calls per hour with the same number of employees.
Reduced Time to Market
By staying close to its customers, an organization can collect feedback more quickly and reduce the time it takes to develop and introduce new or improved products. CRM offers a source of valuable customer input, a resource often overlooked or poorly managed. KCRM provides ways to maximize customer information through knowledge management applications that enable companies to collect, classify and distribute this data to research and development teams within the enterprise.
Fewer Escalated Enquiries
The cost of answering a single question balloons when it is escalated. KCRM software, in providing more accurate search, document management, and expert interaction and opinion, allows more enquiries to be answered without the need to escalate them. In the average calling center, approximately 20% of the enquiries are escalated to the second level. With a comprehensive KCRM implementation, Basex estimates that this can be reduced to five percent. Since the escalation of an enquiry is the most expensive and time and resource-consuming part of the customer service cycle, this will significantly reduce the cost of the customer service.
Competitive Intelligence
Customers can provide information about themselves, what products they want and what they think of them. They also can provide valuable intelligence on a company's competitors, through interactions with service representatives or surveys on self-service sites. As such, KCRM, used smartly, can become an important component of an organization's competitive intelligence strategy.
Improved Supply Chain Integration
As noted above, KCRM software can generate valuable intelligence on customer desires and purchasing plans. By integrating this into the supply chain, the organization can better anticipate its needs for products and parts.

Managers should undertake a careful examination of the impact an IT investment will have on the very constituency that will use it day in and day out. The Basex Knowledge Worker Impact Quotient (KWIQ) (see http://www.basex.com/kwiq) is designed to add this missing element into the equation; for those companies contemplating a KCRM investment, understanding the specific impact of KCRM tools on an organization, from expertise location to customer self-service, will make a marked difference on the deployment of a knowledge-enabled CRM platform. . In a few weeks, Basex will be releasing a report taking a look at what the leading KCRM vendors are offering - and what the impact of their products is on the user. If you would like a complimentary executive summary of the report, please contact us at kcrmes@basex.com with the subject KCRM Executive Summary, and provide your contact info so we can forward it along.

Jonathan B. Spira, CEO & Chief Analyst
Jonathan B. Spira, CEO and Chief Analyst, founded Basex in 1983. He is recognized as one of the technology industry's leading thinkers and pundits, having pioneered the field of Collaborative Business Knowledge, which is the intersection of content management, portals, knowledge management, and collaboration. Mr. Spira, who directs all Basex research and analytic activities, is a founding board member of the Association of Internet Professionals whose columns are syndicated widely. A recognized expert in Collaborative Business Knowledge and related market segments, Mr. Spira makes frequent appearances speaking on the future of technology and has authored hundreds of papers on technology issues. He is the co-author of The History of Photography (published by Aperture), which was named a best book of the year by the New York Times, and a graduate of the University of Pennsylvania. He conducted graduate-level research at the Ludwig-Maximilians Universität (Munich). He can be reached at jspira@basex.com. <! *************** END OF MAIN *******************************************>


---