Application Software Development
CRM Software Solutions
CRM Software Company
Customer Service Software
CRM Applications

Information
CRM Vendors Success
CRM Integration Success
CRM Application Software
Customer Experience Management
CRM Solutions
CRM Services
Windows CRM Solutions
CRM Software
CRM Vendors
Remote Agent CRM
CRM and IVR
Telemarketing Software
Direct Response Marketing
Direct Marketing Software
Computer Telephony CRM
Contact Center Software
Linux CRM SOftware
Customer Relationship Management
Telemarketing CRM
Call Center CRM
Virtual Call Center CRM
CRM Application Software



<! ************** MAIN BODY ************************************************>

DSC Tech Library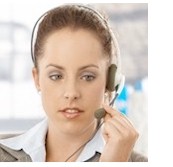 This section of our technical library presents information and documentation relating to CRM Vendors and Customer relationship management software and products. Providing customer service is vital to maintaining successful business relationships. Accurate and timely information provided in a professional manner is the key to any business and service operation. Our CRM software application TELEMATION, was developed with this in mind. But the ability to change is just as important in this ever changing business environment. Telemation call center software was designed from the very beginning for this environment. Many call center managers, with unique and changing requirements, have chosen and continue to use our CRM software as their solution of choice. Our contact center CRM solution is ideally suited for call center service bureaus.


---
<! ************************* Start Article Here **************************** !>
Open Source CRM
---


The following is an extract from the article "CRM Vendors Embrace Open Source CRM" by Phillip Britt from Destination CRM Magazine:

"To satisfy the increasing demand for CRM systems that run on the Linux platform, E.piphany, Siebel Systems, and SugarCRM join the list of CRM vendors providing open source offerings.

"The decision was made because there's more customer interest here and in Europe for a Linux version of E.piphany CRM, as more companies move to a Linux enterprise strategy," says E.piphany spokesman Gordon Evans.

The server market is moving toward Linux, so it only makes sense that CRM application vendors make their products available on the platform, says Chris Selland, vice president of sell-side research for Aberdeen Group. He and Yankee Group CRM analyst Sheryl Kingstone expect other major CRM vendors to also offer their products on the Linux platform.

However, according to Kingstone, midmarket CRM companies with smaller IT staffs to work on such developments will probably stay with their current operating platforms.

E.piphany, will make the E.piphany E.6 CRM software suite available on Linux by the end of the year. Customers, particularly those in financial services, have been seeking a Linux-based version of the platform so they can move away from costlier Unix and Microsoft operating platforms, according to Bill Roth, E.piphany's chief technology evangelist. E.6 software solution is based on an extensible J2EE infrastructure.

There will probably be a higher percentage of Unix converts due the similarities of the Linux and Unix platforms, according to John Roberts, cofounder and CEO of SugarCRM. "There's no new skill set [among the IT staff] required. Financial services companies have been at the vanguard of seeking [less costly IT] solutions."

Roberts also says that a Linux operating system usually requires a leaner IT staff than a Unix operating system. He expects to see more pure open source CRM vendors in the next few years.

Siebel and IBM also cited lower cost of ownership as one of the primary reasons they are working together on database support for Siebel's CRM suite on Linux. The two companies are developing support for Siebel 7.7 on DB2 universal database for Linux, and support for Web-server and application-server tiers on future versions of Siebel CRM applications planned for release in 2005....."


---

To review the entire article, visit www.destinationcrm.com and locate the article entitled "CRM Vendors Embrace Open Source CRM". <! *************** END OF MAIN *******************************************>