Application Software Development
CRM Software Solutions
CRM Software Company
Customer Service Software
CRM Applications

Information
CRM Application Software
Customer Experience Management
CRM Solutions
CRM Services
Windows CRM Solutions
CRM Software
CRM Vendors
Remote Agent CRM
CRM and IVR
Telemarketing Software
Direct Response Marketing
Direct Marketing Software
Computer Telephony CRM
Contact Center Software
Linux CRM SOftware
Customer Relationship Management
Telemarketing CRM
Call Center CRM
Virtual Call Center CRM
CRM Application Software
Software CRM Solution
Customer Care Software
Customer Service Software
Customer Support Software
CRM and CTI
Automated CRM Solution
CRM and Computer Telephony
Unix CRM Software
Customer Information Management
Computer Telephony CRM
Call Center Software
Contact Management Software
CRM Software Features



<! ************** MAIN BODY ************************************************>

DSC Tech Library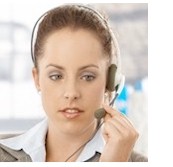 This section of our technical library presents information and documentation relating to CRM Vendors and Customer relationship management software and products. Providing customer service is vital to maintaining successful business relationships. Accurate and timely information provided in a professional manner is the key to any business and service operation. Our CRM software application TELEMATION, was developed with this in mind. But the ability to change is just as important in this ever changing business environment. Telemation call center software was designed from the very beginning for this environment. Many call center managers, with unique and changing requirements, have chosen and continue to use our CRM software as their solution of choice. Our contact center CRM solution is ideally suited for call center service bureaus.


---
---
<! ***********************Start of CRM Software Article***************************************! >
Creating the 360-Degree View Through Effective Business Intelligence
Jay Weir, Senior Manager, Product Marketing

In today's competitive global environment, organizations seeking to make informed strategic decisions, manage their assets and maximize shareholder value must turn to business and competitive intelligence in order to act ahead of the curve.

Business is constantly moving and changing. Product cycles are becoming shorter and shorter. Partners become rivals overnight as mergers and acquisitions occur on a daily basis.

So how do we keep an eye on our competitors? We exchange this kind of information all the time. We hear news about our competitors from our sales people in the field. Marketing folks exchange anecdotal information and gossip at trade shows. The Internet gives us more information than we know what to do with, through content rich Web sites, market analyst reports and various discussion message boards.

That's why competitive intelligence is so important. Business and competitive intelligence are the key success factors in organizational planning, mergers and acquisitions, marketing, pricing and product development activities.

It is certainly not a lack of information that hinders organizations in their pursuit for better business and competitive intelligence. There are a combination of techniques, tools and technologies out there to support business and competitive intelligence initiatives—solutions that systematically capture, create, manage, review, distribute, publish, store and preserve business content based on rules defined by the organization or mandated by regulations. The phenomenon of the Internet and all the many advances in enterprise content management (ECM), business intelligence (BI) and knowledge management (KM) technologies have provided access to so much information that it is hard to know where to start. Today our technologies are capable of providing a 360-degree view of enterprise content—but are we taking advantage of this? Here are the issues:
Do we have the right systems in place to effectively control and capture all relevant corporate content?
Do we have a complete and single version of the business and competitive "truth?"
Are we indexing and categorizing the captured content so we can find it quickly and easily?
Do we have a way of finding the experts on a given subject matter in the organization?
Have we built a culture of sharing knowledge across the organization?
Let's address these in reverse order.

Knowledge sharing culture: Companies staff a position of competitive intelligence (CI), usually in marketing, and expect that person to single-handedly conduct all CI. The salesforce then complains that they don't get what they need from marketing—while marketing has no idea what competitors sales is running up against.

For CI to work, the entire organization must participate in intelligence gathering and sharing. Finance hears something about a competitor from a supplier; sales runs into a new competitor in a deal in Europe; someone in IT meets a colleague from a competitive firm at a conference and discovers the com¬petitor is changing its systems. This all adds up to providing a 360-degree view of that competitor—as long as all this information is captured, categorized and shared.

Finding the experts: A lawyer needs to know who in the firm has experience with the defense of minors charged with illegally distributing copyrighted music over the Internet.

Solutions to finding experts within an organization can be as simple as searches against an "expertise" field in the HR database, to complex KM systems which "suggest" experts based on relevance ranging of search results on a given topic. (For example, John Doc, attorney, has written more briefs and court documents on cases relating to the charges against juveniles regarding piracy of copyrighted materials, so the system identifies him as the firm's "expert" on the matter.)

Capturing the information: We have a wealth of information collected, stored and hidden within an enterprise. We have structured information found in corporate databases and applications. We also have unstructured information stored in e-mail, enterprise content management systems and knowledge management systems.

Today's technologies must address all these types of information in order to give companies a complete and accurate picture of the business. This is true business and competitive intelligence.

It is critical that competitive information be captured in an ECM system, no matter what parts of the company are contributing to this base of knowledge. Once the knowledge sharing culture is established, and the entire organization understands the importance of their contributions to the knowledge base, everyone from shipping to finance to market¬ing to sales to all geographic sections of the company can and must contribute. This then allows the CI officer or department to apply technologies such as full-text indexing and content categorization in order to effectively analyze the collected information. It is essen¬tial that the capture and categorization of this type of information be a simple task—automated wherever possible—or it will just add workload to already stretched workers, and won't get done.

A complete and accurate picture: A critical successful factor in developing a business and competitive intelligence practice is to ensure that there is only one version of the truth.

This means capturing, gathering and consolidating all pieces of information scattered across the organization and delivering an accurate and comprehensive view of the data. Tools, including data integration solutions, that help organizations to create that single version of the truth of their information system are key.

To have a complete and comprehensive picture, we need to ensure that these technologies deliver "content in context." Solutions that manage an organization's metadata provide the ability to catalog, document and relate multiple sources of information, and simplify and improve access to information by delivering a comprehensive and relevant view on the information system. These aspects make business and competitive intelligence more effective.

The system: All of the preceding becomes just nice theories if in the end we can't get the answers we need in order to make vital business decisions.

We are flooded with e-mail and have the vast Internet at our disposal. But if we can't filter the data down to the answers we need, and know they are indeed based on relevant and accurate facts, then it becomes just a collection of data taking up space on the IT systems.
Creating the System
To achieve a 360-degree view of corporate information on any given topic, the following technologies are needed:

A customizable user interface that allows access to all corporate content required to do a given job. This interface must be logical, easy to navigate, with a powerful search engine and tailored to a specific user's needs. This is that user's single interface to all the information needed, no matter the business systems in which this information resides.

In the traditional sense of business intelligence (BI), the user needs access to reports and charts that answer his questions about his part of the business. But here we are discussing much more than just the BI reports of a salesperson's accounts. The salesperson needs a view that tells him how much the customer purchased from him, versus his predictions. And he also wants to see all correspondence between that customer and anyone in the company, including himself. Perhaps he also wants to see stock trends and news articles and press releases about them, so he can better understand their buying trends and his sales opportunities. This requires reporting on and analyzing structured and unstructured enterprise content across the organization.

Behind the very intelligent interface that can meet the needs of any type of user— from administrator to knowledge worker to executive to salesperson—there needs to be a fully integrated business system. Its components must include content management, data integration, business intelligence, meta-data management, collaboration, knowledge management and workflow technologies, tightly integrated with all line-of-business systems such as ERP, CRM, etc. There must be a common metadata repository behind all content so it can be easily managed and mined for analysis. And this enterprise busi¬ness system must support the IT standards such as .NET, J2EE, etc. in order to protect IT investments into the future.

Once all of this is in place, and the corporate culture supports the collection and sharing of BI and CI data, the technology most important for conducting BI and CI analysis is the KM engine. The analyst must have confidence that the KM engine is indexing all relevant internal and external sources of information. This is likely to provide vast volumes of information. It is therefore also essential that the KM engine is capable of categorizing this information into relevant categories— pre-defined or ad-hoc—to help narrow search results. And finally, once the analyst has an acceptable result set, he must be confident in its relevance, currency and accuracy.
In Conclusion
These tools, best practices and business culture will work together to ensure companies can get the answers they need to their business and competitive questions. Such a solution ensures a true 360-degree view of relevant business information, allowing for the implementation of timely business decisions and strategies—adding to the top line while protecting the bottom line.

Jay Weir, Senior Manager, Product Marketing
Jay Weir manages product marketing strategy on a global basis for Hummingbird Ltd. With more than 10 years experience in information technology management, Weir writes and speaks extensively on Enterprise Content Management (ECM), knowledge management, and business intelligence. His knowledge areas range from data transformation and replication, data mining, and business analytics, to information search and retrieval technologies, portals, document and records management, and team collaboration and he has been published in major industry trade press, journals, and text books. <! *************** END OF MAIN *******************************************>