CRM Application
Direct Response Marketing Software
Contact Management Software
Inbound Telemarketing Outbound Telemarketing
CRM Software Features
Voice Broadcasting
Customer Service Software
CRM Solution & Call Center Software
Contact Center Software
Information
CRM Application Software
Customer Experience Management
CRM Solutions
CRM Services
Windows CRM Solutions
CRM Software
Remote Agent CRM
CRM Vendor
CRM and IVR
Telemarketing Software
Direct Response Marketing
Direct Marketing Software
Computer Telephony CRM
Contact Center Software
Linux CRM SOftware
Customer Relationship Management
Telemarketing CRM
Call Center CRM
Virtual Call Center CRM
CRM Application Software
Software CRM Solution
Customer Care Software
Customer Service Software
Customer Support Software
CRM and CTI
Automated CRM Solution
CRM and Computer Telephony
Unix CRM Software
Customer Information Management
Computer Telephony CRM
Call Center Software
Contact Management Software
CRM Software Features



<! ************** MAIN BODY ************************************************>

DSC Tech Library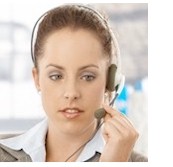 This section of our technical library presents information and documentation relating to CRM Applications and Customer relationship management software and products. Providing customer service is vital to maintaining successful business relationships. Accurate and timely information provided in a professional manner is the key to any business and service operation. Our CRM software application TELEMATION, was developed with this in mind. But the ability to change is just as important in this ever changing business environment. Telemation call center software was designed from the very beginning for this environment. Many call center managers, with unique and changing requirements, have chosen and continue to use our CRM software as their solution of choice. Our contact center CRM solution is ideally suited for call center service bureaus.



CRM Applications—Know Thy Place
---


The following is an extract from the article "CRM Applications-Know They Place" by David Sims from CRMGuru.com.

"A significant deterrent to investing in CRM apps is that great stinking, rotting corpse of SFA on the company's balance sheets. You bought all the stuff, it didn't work and the vendor walked away counting his money. Why would CRM be any different?

We've said it before and we'll say it again: Do not purchase so much as a Daytimer before you've thought out how you're going to use it to accomplish a goal you can articulate without referring once to technology. For example:
Bad reason to buy an app: "We need the new Turbo-Charged Fire Phaser because it was the highest-rated CRM product in its class last year."
Darn good reason to buy an app: "We need the new Turbo-Charged Fire Phaser because it'll do the best job routing calls coming into the San Antonio call center out to our agents in Toronto, Sioux Falls, Chicago and Savannah as part of our plan to match callers with regionally- friendly reps for better service."
Plenty of well-meaning companies fall into the tar pits of not understanding why they're buying the whiz-bang applications, which stems from not understanding the loyalty drivers that keep customers coming back, according to Craig Lashmet, group president for North America for Chicago-based eLoyalty. Relatively few also take the serious time to understand the business benefits they derive from these "solutions." "Sure I can lower the time spent on calls," Lashmet says, "but how does that help my bottom line?"

There's no problem with the bottom line at CRM vendors these days. The market for CRM apps is shooting skyward—not that anyone has a definition of it, though. "Chaotic" is about the nicest word that can be used for the CRM apps market today, that and "profitable." AMR Research predicts the CRM market will hit $5.42 billion in 2000, rounding the corner with an annual growth rate of nearly 50 percent.

The Aberdeen Group estimates that the CRM market generated $7.8 billion in revenue from software packages, software-vendor licenses, integration services, and peripheral and hardware sales for 1999, with CRM software sales making up $3.8 billion of that total. Some think the market will grow to $9.4 billion by 2002, with CRM sales software and customer-service software growing the fastest.

Software vendors aren't blind to what's happening, and products which started life as e-commerce support tools are being tarted up and sent out to stand on the street corner as CRM. SFA vendors are screwing service and content management bells and whistles onto their SFA products and writing "CRM" on the animal. ERP stalwarts such as SAP AG and Oracle are trying to leverage their back-office dominance by creating modules for front-office functions like sales and customer service. But after you blow away all the chaff you find that nobody yet offers an entire CRM package integrating everything from marketing and SFA to Web and phone support to back-office functions. If anyone promises that they do, show them the door.

"One of the myths is that the technology is complete," says Julie Fitzpatrick, senior vice president of marketing for Chicago-based eLoyalty, "but really there are gaps, and companies need to understand how they're going to do what the technology can't do, such as having a data model to store information about the relationship, actionable data about the relationship. No application can organize the data in the most beneficial way for your company, that's what you need to be able to do."

So you'll be acquiring your CRM apps piece by piece out of sheer necessity. That's fine, that'll fly. "Plan your work and work your plan," says Jim Blaschke. "Assess the business situation and the real requirements for automation, which sometimes means changing internal processes. Don't automate a bad business process," Blaschke warns, and if there was anything that doomed SFA it was the practice of paving inefficient cow paths. "You want to implement in functions, not strictly in silos, but in phases," Blaschke says. "Do a pilot, assess, adjust and then roll it out."

The well-dressed eCRM suite these days includes applications that take the point of view of employees, customers (self-service apps), and partners. eCRM apps are customer-centric in a customer-centric organization, facilitating the coordination of multiple business functions—sales, marketing and service support—and focusing them on fully satisfying the customer. Apps that break down disparate silos of customer information scattered around the company are best, as they solve the problem of "corporate amnesia" which results in customers being inconsistently served across multiple channels.

Does that sound like a lot to keep track of? It is. As Fitzpatrick says, "there is no pink pill. An eCRM solution has become multichannel, and it's the integration of several technologies, often fragile technologies."

Internet customer service, email routing, web-chat, web-collaboration, speech-enabled applications, and Computer-Telephony Integration (CTI) are all common investments in today's eCRM architecture, according to consulting firm eLoyalty. A well-done eCRM application strategy should effectively integrate all elements into a consistent, pre-integrated architecture to understand customer behavior across all contact channels—again, using from the customer as the starting point, not your internal business processes.

Please, don't forget the call center. Anne Nickerson, president of Call Center Coach in Ellington, Conn., prefers the terms "customer contact centers" or "customer interaction centers." See the difference? One is a place to dispose of pesky phone calls, the other is a place to interact with customers and collect important data.

Nickerson says the qualities most prized in call center staff today are a focus on customers—that "service gene" some people are simply born with, an ability to communicate, attention to detail, the ability to hear and transcribe information accurately, being a quick learner since systems change so quickly. Certain industries have certain specialized needs. If you're in financials you should look for an analytical staff, since "we can script or prompt, but the rep needs to hear the customers' needs and choose to cross-sell or take some other route," Nickerson says.

Al Baker, director of product management global call center solutions from Siemens believes that call centers are where it all began. "You're providing service to a customer above and beyond what they're used to. This is where the whole CRM thing started," he says. He should know: he cut his teeth handling call centers for American Express back in 1989, doing pioneer implementations for this new thing called a screen pop system....."


---

To view the complete article, please visit www.crmguru.com. David Sims is a freelance business writer and contributing editor of CRMGuru. He can be reached at david@davidsimswriting.com. <! *************** END OF MAIN *******************************************>


---