CRM Application
Direct Response Marketing Software
Contact Management Software
Inbound Telemarketing Outbound Telemarketing
CRM Software Features
Voice Broadcasting
Customer Service Software
CRM Solution & Call Center Software
Contact Center Software
Information
CRM Solutions
CRM Services
Windows CRM Solutions
CRM Software
Remote Agent CRM
CRM Vendor
CRM and IVR
Telemarketing Software
Direct Response Marketing
Direct Marketing Software
Computer Telephony CRM
Contact Center Software
Linux CRM SOftware
Customer Relationship Management
Telemarketing CRM
Call Center CRM
Virtual Call Center CRM
CRM Application Software
Software CRM Solution
Customer Care Software
Customer Service Software
Customer Support Software
CRM and CTI
Automated CRM Solution
CRM and Computer Telephony
Unix CRM Software
Customer Information Management
Computer Telephony CRM
Call Center Software
Contact Management Software
CRM Software Features



<! ************** MAIN BODY ************************************************>

DSC Tech Library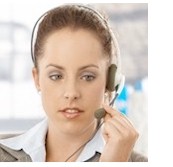 This section of our technical library presents information and documentation relating to CRM Solutions and Customer relationship management software and products. Providing customer service is vital to maintaining successful business relationships. Accurate and timely information provided in a professional manner is the key to any business and service operation. Our CRM software application TELEMATION, was developed with this in mind. But the ability to change is just as important in this ever changing business environment. Telemation call center software was designed from the very beginning for this environment. Many call center managers, with unique and changing requirements, have chosen and continue to use our CRM software as their solution of choice. Our contact center CRM solution is ideally suited for call center service bureaus.



Making CRM Work in Uncertain Times
---


The following is an extract from the article "Let Your Voice Do the Walking" by Brendan Read from www.CallCenterMagazine.com:

" Customer relationship management is centuries-old common business sense. Here are key challenges and techniques to applying CRM concepts and methods in today's business environment.

Picture this scenario: An open-air marketplace teeming with vendors, their wares laid out on tables or hanging from racks; prospective buyers debating quality and price; and sellers judging what and to whom to market their wares based on the prospect's dress, language, mannerisms and interest. In a nutshell, you're seeing customer relationship management (CRM) at work.

When sellers see customers they know they will greet them by name, crack a few jokes, ask about their families, show them new wares, and perhaps offer them deals on items they had turned down before. The amount of attention these buyers receive is directly proportionate to how good a customer they are, and could be.

If there is a new or lesser customer with the established customer, the lower-ranked customer will still get served, say by a junior employee, but served nonetheless. Every good businessperson knows that prospects are like acorns; they may grow, with nurturing, into mighty oaks.
The CRM Crunch
With the advent of industrialization and mass production, businesses moved away from market-stall CRM to lowest-priced mass merchandising and sales to the point where, all too often, executives treated customers as throwaway commodities. Individual attention, service and treatment practically disappeared.

CRM made a comeback when businesses began recognizing that they can make more money over the long haul if they treat customers as individuals. But instead of market stalls and small business storefronts, their customer interfaces became call centers and Web sites.

Firms soon recognized, however, that the people, processes and technologies required to duplicate the personal CRM employed by traditional market sellers and small businesses is expensive, complex and time-consuming to deploy.

Modern CRM requires companies to invest in specialized software to record, track and analyze customer interactions. They need databases to store information. And they need data modeling and profiling tools to understand transactions, predict buying patterns and launch customized offers when customers contact them next.

CRM also uses sophisticated voice and on-line media routing hardware and software to direct customers to a person or to an interactive voice response (IVR) system or Web-based self-service information to get answers to questions, fulfill orders, take comments, etc. The CRM tools leverage the customer's identity, nature of the contact and special attributes (such as the customer's spoken language) to direct queries.

A CRM platform costs hundreds of thousands to millions of dollars in software licenses, customization and integration. Deployment, which typically takes between 18 months and two years, accounts for much of the price tag. Add to this ongoing costs for updating and maintaining information and systems.

Each CRM-enabled call center can cost into the low millions of dollars to set up and maintain. That includes quality, high-paid agents who can cross-sell/upsell and resolve problems, not just recite information.

Assuming per-agent wages and benefit costs of $30,000 annually, a firm must pay $3 million yearly to staff a call center with 100 full-time or full-time equivalent (mix of full- and part-time) agents.

The cost savings of IVR and Web self-service have been known and leveraged for a long time. According to the May 2001 study by Gartner Group (Stamford, CT; www.gartner.com), "Contact Center Self-Service Costs," transaction costs average $5 by e-mail, $5.50 by phone and $7 by chat. Web and IVR self-service, by comparison, average just 24 cents and 45 cents, respectively.

Cost savings derived from self-service technologies, however, are no justification for offering less than top quality service. Too many companies, say observers, abuse self-service products by shunting low-priority customers through complicated menus and prompts, with no possibility to contact a live agent.

These practices have given CRM a bad reputation. An October 23, 2000, BusinessWeek cover story: "Why Service Stinks," says that most technologies fail to measure the potential value of customers; they only look at past transactions. Customer history, like history in general, is a poor predictor of future behavior because life situations and habits change.

Also, one of the fatal mistakes dot-coms and established companies made when setting up Web sites was thinking they could dispense with call centers. When customers could not get service, they went elsewhere.

Too often, companies scrimped on their call centers. Many reportedly failed to train and pay agents properly. They measured performance not by problem resolution but in calls handled per hour. That forces agents to pry unsatisfied customers off the lines.

But this penny-wise, pound-foolish approach can backfire when annoyed customers call back or demand to speak to agents' supervisors, costing them more money in the long run.

Finally, in their embrace of CRM, too many companies failed to reorganize their departments to take advantage of this powerful philosophy and technology.

These firms are stuck in "silos" - rigid-as-concrete departments like sales and manufacturing, or business units like loans and credit cards - that rarely talk to each other, have separate computer systems, phone systems and databases.

These silos create confusion and waste time, money and opportunity at the call center. Agents have to bounce calls around to other agents, who too often ask customers to repeat their requests and personal information or have to give customers different numbers to call......."


---

To view the entire article, visit www.CallCenterMagazine.com. <! *************** END OF MAIN *******************************************>


---