Collection Predictive Dialer
Debt Collection Software
Debt Collections Agencies
Financial Services
Automatic Call Distribution
Predictive Dialer
Business Phone Systems
Contact Center Software
MLM Software
Telephone Answering Service
Telesales Software Solutions
Teleservices Call Center

Marketing Directories
Marketing Leads
MLM Leads
Opt In MLM Leads
MLM Lead Lists
MLM Network Marketing Leads
MLM Lead Generation
Network Marketing Leads
Sales Leads
Sales Lead Generation

Information
Government Regulations
Telemarketing and DNC
Telemarketing Software
Inbound Telemareting
Telemarketing Outsourcing
Debt Collections Directory
Collections Predictive Dialer
Debt Collections Dialer
Collections Agency
Past Due Reminder System
Debt Collection Software
Collections Service
Collections Dialer
Late Payment Predictive Dialing
Collections Auto Dialer
Late Payment Reminder
Debt Collection Dialer
Collections From Home
Collection Agency System
Account Overdue Notification
Collections Phone System
Past Due Account Dialer
Collections Phone Dialer
Collection Dialers



<! ************** MAIN BODY ************************************************>

DSC Tech Library



Telemarketing Related Information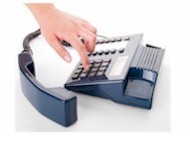 Organizations looking for outbound and inbound telemarketing services can outsource their IVR and voice broadcasting projects at our affordable telemarketing center. As designers of Interactive Voice Response IVR systems and Voice Broadcasting software, Database Systems Corp. (DSC) is uniquely positioned to manage your outsourcing programs saving your company both time and money. Because our products are created in-house, we can deliver comprehensive telemarketing services quickly -- providing you with a competitive advantage in the marketplace. Plus you will find our inbound and outbound telemarketing outsourcing services to be quite affordable.

The following is an article relating to the telemarketing industry including products and services in our business areas.
What Actions Must a Collection Agency Avoid?
Under the Fair Debt Collection Practices Act, a collection agency may not act in the following ways:
Third-party communications: The collection agency can not contact third parties other than the debtor's attorney or a credit bureau for any reason other than to locate the debtor. Collection agents that contact third parties must state their names, and may only add that they are confirming or correcting information about the debtor. They can not give the collection agency's name unless asked directly. They can not state that they are calling about a debt. Collection agents may not contact a third party repeatedly unless they believe an earlier response was wrong or incomplete and that the third party has revised information. Further, collection agents can not communicate with third parties by postcard or by correspondence that uses words or symbols that betray their collection motive.


Attorney-represented debtor: A collection agency can not contact the debtor directly if he or she is represented by counsel unless the debtor gives the collection agency specific permission to do so.


Debtor communications: Collections agents may not contact debtors before 8:00 a.m. or after 9:00 p.m., or at another inconvenient time or place. Collection agents also may not contact a debtor at work if they know that the employer bans receipt of collection calls while on the job.


Harassment or abuse: Agents can not threaten or use violence against the debtor or another person. They can not use obscene or profane language. They can not publish a debtor's name on a "blacklist" or other public posting. Agents can not call repeatedly or contact the debtor without identifying themselves as bill collectors.


False or misleading statements: Agents may not lie about the debt, their identity, the amount owed, or the consequences for the debtor. They can not send documents that resemble legal filings or court papers. Agents can not offer incentives to disclose information.


Unfair practices: Agents may not engage in unfair or shocking methods to collect, including adding interest or fees to the debt, soliciting post-dated checks by threatening criminal prosecution, calling the debtor collect, or threatening to seize property to which the agency has no right.
---
Automatic Opt Out Phone Service and Do Not Call Registration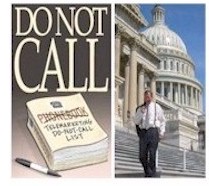 With the passage of the recent Do Not Call (DNC) legislation, it is important for businesses to provide an easy method for call and fax recipients to opt out of your marketing or mailing program.

Database Systems Corp. (DSC) provides the technology to allow a caller (or call recipient) to remove phone numbers from your calling lists automatically. DSC provides stand-alone phone answering systems and service that can be employed in your organization to accept Opt Out calls. DSC also provides in message Opt Out features when using our own Voice Broadcasting and predictive dialing systems.

Because new FTC requirements mandate that outbound calling companies give call recipients the ability to Opt Out of a calling campaign, this technology is more important than ever. The advantage to your organization is that now this process can be fully automated using our Opt Out IVR system. Plus your calling campaigns can be programmed to give the call recipient the option to "Press x...." to be removed from your call lists.

There are two separate methods for managing automatic Opt Out programs. <! *************** END OF MAIN *******************************************>


---


Telemarketing Mortgage Leads - Database Systems Corp. provides products and services for the telemarketing industry. Products include predictive dialers and call center phone systems. These systems are ideally suited for generating and tracking mortgage leads.
Mortgage Marketing Leads - Database Systems Corp. provides products and services for processing mortgage loan leads. Products include phone dialers and mortgage loan processing software for loan officers including generating and tracking mortgage leads.
Mortgage Loan Software - Mortgage software and telemarketing mortgage loan processing software for online management of loan applications. Used in conjunction with mortgage predictive dialers and phone systems.



---